To keep receiving the digital edition of RRN Magazine, or any other Engagement media properties, please update your subscriber
info today.
Click here to find solutions from our advertisers.
Newswire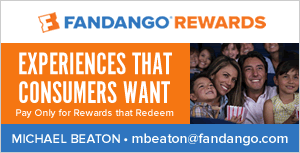 How-To
How-to, research, and other insightful articles presented in order of date published.
RPG Creates Handy Infographic on Implementing Incentive Programs
Ontario, Canada-based RPG Card Services recently put together an infographic, A Guide to Employee Recognition, that visually conveys how a [read more]
O.C. Tanner White Paper: 'Making Recognition Programs Successful'
O.C. Tanner recently teamed up with Aon Hewitt to study effective recognition trends and the best forms of implementation. The resulting white paper focuses on the impact reco... [read more]
Hot Products
Profiles
Profiles of people, companies, associations, and other resources in the rewards and recognition field.
Supplier Profile: Travel and Transport Loyalty Focuses on Custom Programs
As loyalty programs proliferate, both in the business-to-consumer (B2C) and business-to-business (B2B) domains, Travel and Transport Loyalty believes it offers the right solut... [read more]
Making the Shift to Engagement: 3 Pioneers Share Their Experience
Since the formation of the Enterprise Engagement Alliance at TheEEA.org in 2008, a number of companies in traditional areas of performance improvement, meetings, incentives, r... [read more]

Click here to unsubscribe.