EEA: Your Resource for the How of Stakeholder Capitalism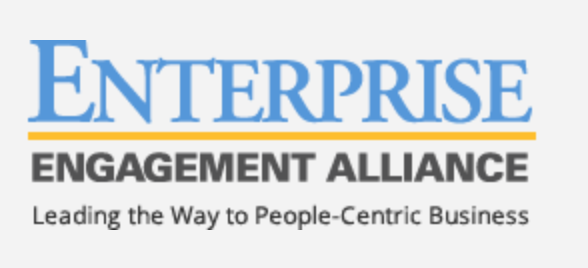 The Enterprise Engagement Alliance provides complete resources for organizations seeking to move from talk to action on the implementation of Stakeholder Capitalism principles or for professionals in all areas of business seeking to gain a practical understanding of the theory, framework, implementation, and measurement process of stakeholder management and engagement
.
Stakeholder Capitalism
is about enhancing returns for investors by creating value for employees, customers, supply chain and distribution partners, communities, and the environment.
The Enterprise Engagement Alliance
may be the only organization in the world with a complete how-to guide to implementation.
Did you know that Stakeholder Capitalism has its roots in the implementation of Total Quality Management by early business innovators starting with
W. Edward Deming
in the 1950s? The EEA curriculum is based on decades of practical research and the same general principles embodied in the
Annex SL
framework of the
International Organization for Standardization
(ISO) calling for a CEO-led strategic and systematic approach to management that addresses the needs of all interested parties.
Founded in 2009 based on a decade of research linking employee and customer engagement to financial success, and well before ESG or Stakeholder Capitalism became topical, the Enterprise Engagement Alliance offers four practical ways to get started on the implementation process for the "S" of Environmental, Social, Governance (ESG), increasingly known as Stakeholder Capitalism.
The education program prepares professionals and organizations for the growing pressure for stakeholder management strategies and disclosures and the new
European Union Corporate Responsibility Reporting directive
, which requires disclosures on practices and metrics with customers, distribution partners, employees, and communities for all EU companies with 250 or more employees, and many that do business with them in the US.
1.
Free how-to webinars
on the Enterprise Engagement YouTube channel with nearly 40 sessions targeted for all levels of business, including CEOs, boards, CFOs, executives in all areas of management in business, not-for-profits, and government.
Click here
for a comprehensive library to links on research and resources on all aspects of Stakeholder Capitalism implementation, and
here
for a deck that explains the field of stakeholder management and implementation to the marketing community.
2. Two practical how-to books:
Enterprise Engagement for CEOs
, in its second edition, a 120-page quick-read for anyone seeking to understand the definition, framework, implementation process of Stakeholder Capitalism with a profile of five pioneers, and
Enterprise Engagement: The Roadmap
, in its fifth edition, a 325-page complete guide to implementation, including an overview of all the tactical elements from brand architecture to human capital management and ISO standards.
3. EEA membership for learning and certification.
A complete
learning and certification
program that includes the above two books; nine webinars with nearly 40 experts on all aspects of implementation; and four additional books by pioneers
R. Edward Freeman
(
The Power of One: Responsible Business Without Tradeoffs
);
Ralf Specht
, (
Building Corporate Soul); Alex Edmans, (Grow the Pie),
Humanizing Human Capital: Invest in Your People for Optimal Business Returns
,
by
Dr. Solange Charas
and
Stela Lupushor.
4. Customized training for boards, senior management, and your teams.
The EEA provides
executive training
and a
speakers bureau
with experts in all areas of stakeholder management and implementation and promotes a highly participatory process to provide a more
engaging and meaningful experience
for attendees.
5. Free curriculum options for academics.
The EEA has created a
free lesson plan and course syllabus
for single class, one-week, or full semester programs.
For More Information
Bruce Bolger, Founder
Enterprise Engagement Alliance at
TheEEA.org
Bolger@TheEEA.org
914-591-7600, ext. 230.
Subscribe to ESM's weekly newsletter.