Jim McCann, Winner of the ISO 10018 Honorary CEO Emeritus Citation for Quality People Management
This interview with Jim McCann, Founder and Chairman of 1-800-FLOWERS.COM, based in Carle Place, NY, continues ESM's new Quality People Management CEO series honoring chief executives at organizations that value the importance of a strategic and systematic approach to engaging all stakeholders. This Honorary Citation singles out leaders with a strategic focus on Human Capital Management in order to provide CEOs, Boards of Directors and other executives a new paradigm and roadmap for 21st-century people-centric leadership. While McCann's younger brother Chris now serves as CEO, we honor Jim McCann for his dedication to the engagement of all stakeholders as a key path to organizational success. (For profiles of the Enterprise Engagement strategies of other CEOs, go to: A CEO's Guide to Engagement Across the Enterprise).
Featured EEA Supporter:

---
If anybody understands the role of customers, employees, distribution partners, vendors, and communities in achieving success, it's entrepreneur Jim McCann. He transformed a single flower shop into the $1 billion 1-800-FLOWERS.COM business, which now includes (among others) the Harry & David and Cheryl's Cookies brands to provide a complete gifting experience. McCann recently shared with ESM what he has learned about the role of Human Capital from his experience turning a humble flower shop business into a household name.
First, for a bit of perspective: Flowers smell and look pretty and bring smiles, delight and comfort, but it's a tough, low-margin business. Probably few places is it tougher than in the streets of New York, where through serendipity Jim McCann as a young man purchased a florist shop, and then purchased a few more to create a franchise business that has reached over $1 billion in sales since going public in 1999. Consumers send flowers for emotional reasons, so the expectation for customer experience is high, but the economics and management issues are anything but trivial because of the low margins and relentless pressure to hold down costs to turn a profit.
The Side of Flowers Most People Don't See
Flowers are perishable and the business is largely seasonal. The business challenges are never-ending given the complexities of the industry, including working with floral shops in which local owners have significant control over the culture they create in their stores. As such, the company moved to diversify its offerings. Today, its Gourmet Food and Gift Baskets segment represents more than half of the company's overall revenue. Over the last five years, the company's financial performance has continued to accelerate, and its stock price has more than tripled.
1-800-FLOWERS.COM is quite clear about its culture and principles. Its pledge to customers: "We're obsessed with providing a terrific experience. If not, we'll make it right—guaranteed." The company makes a clear effort to help prepare employees and vendors leading up to and during peak periods when people are working overtime through various types of events, and there are regular company-wide update meetings with current CEO Chris McCann. Walk around the organization's headquarters in Carle Place, NY, and one can't help but see placards displaying the organization's values:
Be Constructive. Make and solicit positive, constructive suggestions every day.
Be Positive. Teach others to have fun and celebrate success each day. Use positive language and reduce negative language.
Be Prompt. Do it now...Answer it now...Fix it now!
Be Outcome Focused. Find positive lessons in every adverse situation. Use the past only for positive lessons.
Be Reflective. Look for important positive lessons. What could you have done to make something better?
Be Relentless. Seek positive incremental improvement every day.
An Entrepreneur's Reflection on People
In this Q&A, Jim McCann shares what he has learned about the need to have a strategic and systematic approach to stakeholder engagement.
ESM: What made you conclude that engaging all your stakeholders—customers, employees, vendors, communities—was a strategic rather than tactical initiative?
McCann: At 1-800-FLOWERS.COM, Inc., our mission is "To Deliver Smiles," so it's essential that we have a team that takes pride in the special role they play in helping us accomplish this. From our employees to the vendors we work and partner with, delivering smiles is truly a team effort and one that requires a highly engaged and passionate network of people. Our commitment to having a dedicated and caring team obsessed with service is something that is deeply valued by all our shareholders.
As far as our employees across the enterprise, it's important for them to understand how they contribute to that mission and feel empowered to share fresh ideas—whether it relates to product innovation, new ways to enhance the customer experience, or how to leverage emerging technologies across various facets of the business. We can all learn from one another daily, as everyone brings unique experiences and perspectives to the table. We're a company rooted in entrepreneurism and self-reinvention, so we strive to ensure that every one of our stakeholders understands the strategic direction of the company.
Continuing to enhance the customer experience is at the core of our business, and most of the experimentation and innovation we've done across the company has been to that end. We strive to make it easy for customers to express, connect and celebrate with the important people in their lives. That's why we've transformed into a one-stop gifting destination, featuring an all-star portfolio of about a dozen brands, which now includes Harry & David, Cheryl's Cookies, Simply Chocolate, Wolferman's and The Popcorn Factory, among others--all now part of the 1-800-FLOWERS.COM family of brands.
As a large company that works within local markets nationwide, we're also dedicated to giving back to the communities we serve. We engage in a variety of philanthropic programs aimed at strengthening communities where our employees live and work. Our company's signature philanthropic partner is Smile Farms, a non-profit organization that provides meaningful jobs in agricultural settings to young adults and adults with developmental disabilities, allowing them to master new skills, experience teamwork, contribute to their community and, importantly, take home a paycheck. While it wasn't our end-game, our philanthropic efforts have helped us attract and retain compassionate employees who are deeply-engaged in what we stand for as a company.
ESM: What are the key principles of your successful engagement of all stakeholders?
McCann: Our philosophy is to develop relationships first, do business second. This was the exact atmosphere I strived to maintain at my first flower shop in Manhattan in 1976, and it's still a fundamental component of how we position our company culture and engage our stakeholders. When it comes to our employees, we focus on providing fun and educational initiatives that empower them to learn, build meaningful relationships across the business and go the extra mile to deliver smiles. I also host "'What's Up?' Dinners," where I gather rotating groups of employees across all levels and functions to sit down, eat and "ideate" with me in an informal setting. This helps me get to know everyone on a personal level and allows them to develop relationships and become more engaged with the company.
Our 1-800-Flowers.com brand works with thousands of local florists across the nation to deliver smiles, and they play an important role in helping our customers express, connect and celebrate with the most important people in their lives. We value our relationship with these florists, which is why we offer the most innovative technology products, services and educational resources to help them grow through our BloomNet business. Each year, 1-800-Flowers.com hosts Local Artisan Design Workshops, bringing together a select group of talented florists to brainstorm, share ideas and create unique product concepts. The workshop gives our teams the opportunity to work closely with these florists and tap into local trends that resonate well in their markets but can be adapted to share with a nationwide audience through our Local Artisan Collection.
1-800-Flowers.com sources its flowers from premier farms in the U.S. and abroad that follow socially and environmentally responsible practices as certified by industry-leading organizations, such as the Rainforest Alliance, Florverde, Veriflora, Asocolflores, GLOBALG.A.P. and Fair Trade. Our team visits our partner farms multiple times a year to verify they are following best practices and promoting fair and safe working conditions. We understand the important role we play in contributing to a sustainable future.
I've long believed in "doing good while doing business," which is why we began our "Summer of a Million Smiles" (SOMS) program to encourage employee volunteerism and community involvement during the summer season. This annual enterprise-wide tradition encourages employees to identify and support local causes, groups and organizations while spreading countless smiles along the way. SOMS events have included volunteering at soup kitchens and local animal shelters, teaching children with autism how to surf, participating in wheelchair basketball games, hosting fun decorating sessions for local youth groups, building greenhouses to help employees of Smile Farms and so much more. This program really resonates with our employees, and it's something they look forward to each year.
ESM: What advice would you have for other CEOs?
McCann: My biggest advice to other CEOs is to not be afraid to "fire" themselves. What I mean by this is for them to trust that they've placed the right people in the right roles, take a step back, and let those individuals do exactly what they were hired to do. This approach enables CEOs to focus holistically on the company, identify the true needs of their stakeholders and continue to develop an overarching culture and broader direction that everyone throughout the organization understands and supports. I'd also advise them to be bold in taking risks and not shy away from the prospect of making a mistake. Since establishing 1-800-FLOWERS.COM, Inc., some of my greatest successes today stem from some of my biggest mistakes of yesterday—and I wouldn't have it any other way.
ESM: Tell us how you made the transition when passing the CEO torch to your brother, Chris McCann? What are you doing now?
McCann: After operating as the CEO for more than 40 years and transforming the company from a single floral shop into a true one-stop gifting destination featuring multiple brands, it felt like the right time for me to pass the torch to my brother, Chris. The succession plan through which he became CEO was actually established many years ago, as we wanted to ensure the transition was as smooth as possible.
Chris was already overseeing our company's day-to-day operations, having served as President since 2000. In that role, he helped 1-800-FLOWERS.COM, Inc. surpass $1 billion in revenues while enhancing our market share and industry-leading position, which indicated to me that he was absolutely the right man for the job. Since becoming CEO, Chris has aggressively fostered innovation and has spearheaded the continued growth of the company. I'm extremely proud of what he's accomplished in the role, and I look forward to seeing him continue to transform our company.
Since transitioning from my role as CEO, I remain highly involved in the company as Founder and Chairman, but I've also had more time to manifest my continued desire to create. I established Clarim Holdings a year or so ago. It's a private holding company that expands market opportunities for clients by providing capital along with an extensive network of high-tier support partners. Knowing firsthand how challenging it can be to manage a high-growth company, I structured this network to provide services essential to privately held, founder and family-led companies through a targeted set of verticals. To date, the Clarim at
Clarimholdings.com
portfolio includes Ascent, Copperfield, The Second Shift, Techonomy and Worth Media, which provide leadership development, advisory and marketing, networking, and media services.
---
Featured EEA Supporter:
The Enterprise Engagement Academy
Master the hottest new profession through online training and certification.
For More Information
Or, contact:
Bruce Bolger, President
245 Saw Mill River Rd., Suite 106
Hawthorne NY 10532
914-591-7600, ext. 230
---
Master the Principles of Enterprise Engagement to Achieve Organizational Goals and Enhance Your Career
Profit from a new systematic approach to engagement to enhance your organization's brand equity; increase sales, productivity, quality, innovation, and safety, and reduce risks.
Achieve ISO 10018 Quality People Management Certification to demonstrate your organization's strategic commitment to people to your customers, employees, distribution partners, vendors, communities, investors, and regulators.
Live Education:
The Brand Engagement Conference
, June 18-20, 2019, Chicago, in conjunction with the Selling Power Sales 3.0 Conference. Learn a breakthrough, practical approach to enhance performance and stakeholder experiences at Selling Power's Sales 3.0 Conference, "Frictionless Selling," June 18-19, and "Enterprise Engagement in Action," June 20, at the Drake Hotel.
Register now
.
In Print:

Enterprise Engagement: The Roadmap 5th Edition.
The first and most comprehensive book on Enterprise Engagement and the new ISO 9001 and ISO 10018 quality people management standards.
Online:

The Enterprise Engagement Academy at EEA.tmlu.org
, providing the only formal training on Enterprise Engagement and the new ISO 9001 and ISO 10018 quality people management standards. Provides preparation for professionals to support organizations seeking ISO 10018 employer or solution provider certification, as well as elective courses on Trade Show Engagement, Rewards and Recognition, Government, and other topics.
Plus
:
10-minute short course:
click here
for a 10-minute introduction to Enterprise Engagement and ISO standards on
Coggno.com
.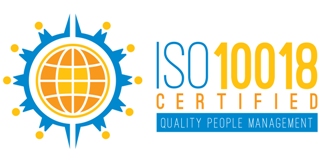 Services: The International Center for Enterprise Engagement at TheICEE.org
, offering: ISO 10018 certification for employers, solution providers, and Enterprise Engagement technology platforms; Human Resources and Human Capital audits for organizations seeking to benchmark their practices and related Advisory services for the hospitality field.
The Engagement Agency at EngagementAgency.net
, offering: complete support services for employers, solution providers, and technology firms seeking to profit from formal engagement practices for themselves or their clients, including Brand and Capability audits for solution providers to make sure their products and services are up to date.
C-Suite Advisory Service
—Education of boards, investors, and C-suite executives on the economics, framework, and implementation processes of Enterprise Engagement.
Speakers Bureau
—Select the right speaker on any aspect of engagement for your next event.
Mergers and Acquisitions.
The Engagement Agency's Mergers and Acquisition group is aware of multiple companies seeking to purchase firms in the engagement field. Contact Michael Mazer in confidence if your company is potentially for sale at 303-320-3777.
Enterprise Engagement Benchmark Tools:
The Enterprise Engagement Alliance offers three tools to help organizations profit from Engagement.
Click here
to access the tools.
• ROI of Engagement Calculator. Use this tool to determine the potential return-on-investment of an engagement strategy.
• EE Benchmark Indicator. Confidentially benchmark your organization's Enterprise Engagement practices against organizations and best practices.
• Compare Your Company's Level of Engagement. Quickly compare your organization's level of engagement to those of others based on the same criteria as the EEA's Engaged Company Stock Index.
• Gauge Your Personal Level of Engagement. This survey, donated by Horsepower, enables individuals to gauge their own personal levels of engagement.
For more information, contact Bruce Bolger at Bolger@TheEEA.org, 914-591-7600, ext. 230.