Marketing Innovators CEO: Itís Time to Use the Research
Richard Blabolil, a 20-year veteran of the incentive business, and CEO of 41-year-old Marketing Innovators, Rosemont, Ill., sees a new focus on program design and measurement that has the potential to upend the 120-year-old incentive industry.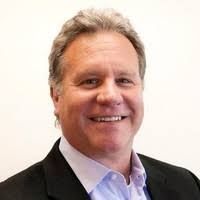 To Richard Blabolil, son of the founder of Marketing Innovators, the company's name is well deserved. His father Chuck started the business in 1978 when the incentive company he was working for resisted his proposal to develop the industry's first reward platform based on offering retail gift cards because the margins were too low.
According to Blabolil, his father believed that the decision to offer gift cards should be driven by customer benefits and believed he could find a business model for success. And he did, as the company grew into one of the first and largest players in the market to offer a suite of gift cards as an award option along with merchandise and travel, for sales, dealer, and employee motivation programs. To this day, it manages the distribution of JCPenney gift cards to the corporate market.
Just as Marketing Innovators found a way to offer gift cards in a profitable way, Blabolil believes that the industry will have to change its business model to address the growing demand from customers for more support on program design and return-on-investment measurement. Explains Blabolil, "For the last 20 years, the industry has devoted enormous resources in research on all aspects of program design and return on investment, and yet the latest Incentive Research Foundation studies indicate that too many companies are still going it alone. Most aren't even seriously measuring their programs except for recipient satisfaction and they aren't calling upon incentive, recognition, and loyalty companies for assistance with program design. Consequently, most suppliers aren't emphasizing program design and are not developing the capabilities within their organizations with the experience and expertise to provide it. With the new focus on human capital management and coming disclosure requirements, I think the industry will have no choice but to start putting the industry research to work."
While Blabolil says he sees a number of customer experience and engagement companies touting deep expertise in intelligent program design, neuro-science, and even artificial intelligence, "The irony is that suppliers are either behind the curve or are too far ahead of the client and their needs. All this insight and data does little good unless the organization has a strategic plan to use it. While organizations attempt to apply scientific, strategic and systematic approaches to their people initiatives, what they also want are smart, transparent, and measurable methodologies that leverage their current engagement processes to focus people on the behaviors that drive success. Clients know they must elevate the workforce experience and are seeking subject matter experts to guide them through a process towards success."
A New Focus on Design and ROI Measurement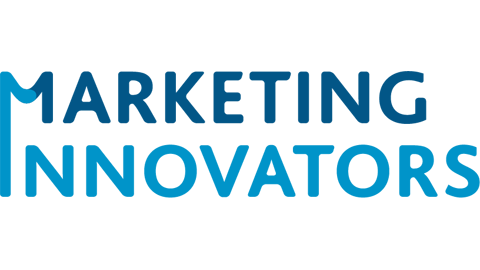 Blabolil believes that organizations are rapidly embracing the need for more design and return-on-investment measurement. Why? "Because, after 20 years of education, the buyers have joined the conversation and the industry is now attracting new competition from suppliers within the workforce management and human capital management fields." He adds, "Marketing Innovators has invested in outreach and research development efforts going back to the Incentive Performance Center in the 1990s, the Forum for People Performance Management, the Incentive Marketing Association, the Incentive Research Foundation and its precursor SITE Foundation, the Incentive Federation, and others. I believe there is greater receptivity than ever now to put that research to work."
He predicts that the focus on scientific process and ROI measurement will only grow as the pressure increases on CEOs to apply a strategic and systematic approach to addressing the needs of all stakeholders. Such fundamental principles are now part of the Business Roundtable, World Economic Council, JUST Capital Exchange Traded Fund of Goldman Sachs, and many other organizations comprised of blue-chip industry leaders. "As more CEOs recognize the need to apply this strategic and systematic approach, the management at the front lines will have to be ready with validated methodologies that can be measured and for which an ROI can be established."
The best results, Blabolil asserts, come from the combination of expertise from the customer and the solution provider. "We have to realize that our customers have a deep understanding of their business and often have a lot of data and useful information that can be effectively mined as part of a methodical discovery and process design process. What they are pursuing is the training and research that provides a very clear roadmap for design and return-on-investment measurement. The backdrop for this goes all the way back to the
Master Measurement Model
developed by the American Productivity and Quality Center (and funded by the SITE Foundation at that time.) We are proud to have helped support that study, which provides a highly effective framework for engagement process design and ROI measurement that, while widely used in quality management, is rarely used in engagement programs. When CEOs begin to ask questions, the need for ROI will quickly rise to the forefront."
Blabolil believes that customer requirements and economics will lead to a reorganization of the incentive and recognition field. "The concept of one organization being able to be a technology company, an expert in engagement process design and management, and a state-of-the-art experience and rewards fulfillment company doesn't make as much sense anymore," he observes. "Our company has had significant experience creating technology because for many years we had to…There simply were no pure technologies (SaaS) at the time our clients began to ask for online platforms. It was much like the early years of sales force automation, initially companies developed their own templates and spreadsheets before the arrival of technology companies focused on customer relationship management. The same holds true with engagement technology. Today, we can now offer our client's the best solutions that work for them, using a combination of our own or a third-party technology for optimum purpose and value."
It's How to Use Technology That Counts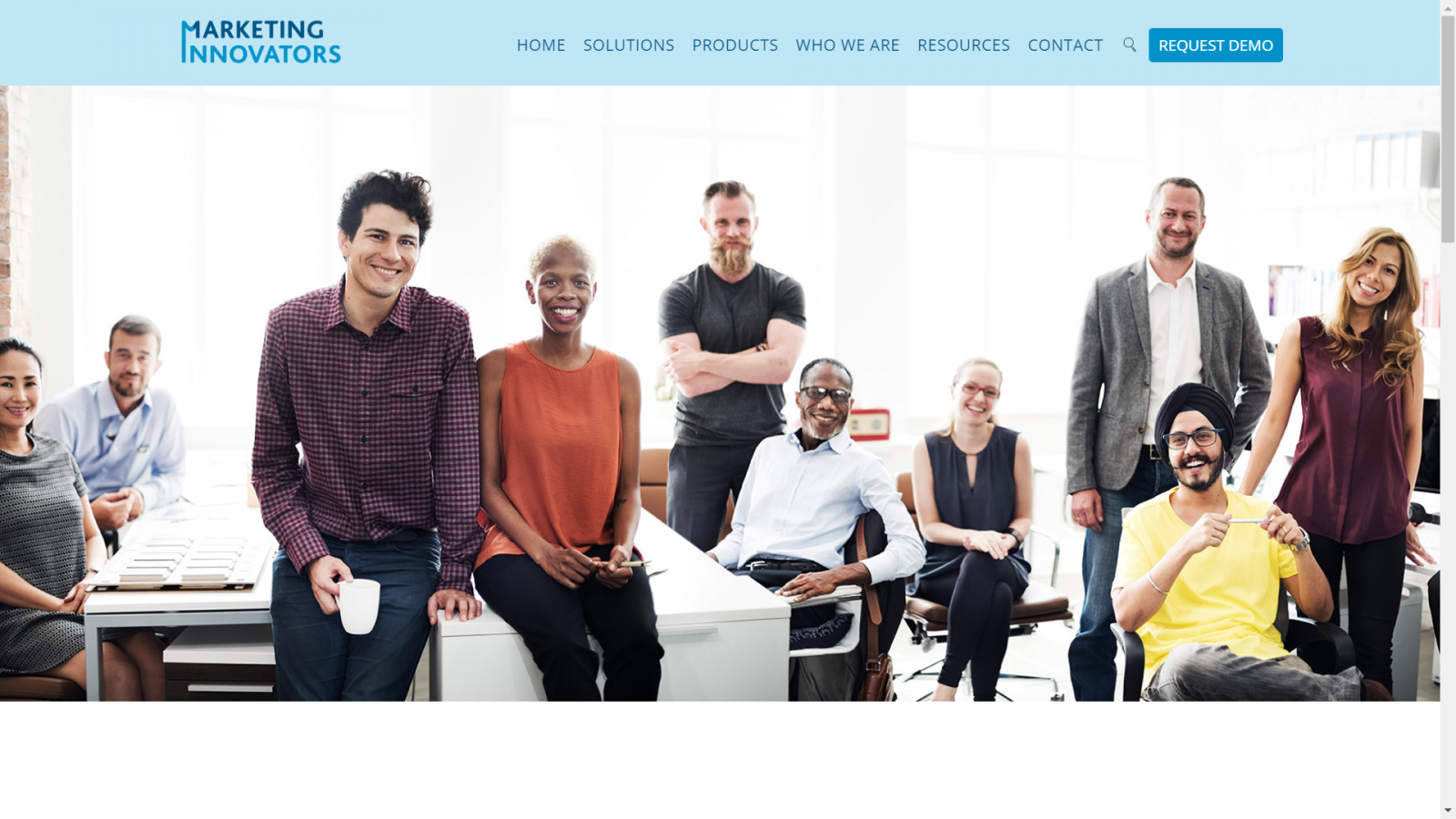 Blabolil thinks the emphasis placed on technology needs clarity. "Of course, the technology platform is important, but what's most important is the way it is used to achieve people performance. We believe the role of today's incentive companies is not to supply more 'things' but rather to help design and implement processes that deliver measurable results." In fact, he says, the complexity of properly engaging people often involves bringing together multiple solution sets. "Just as in the marketing field, our clients need an organization that connects the dots between all the tactics in an efficient and measurable way."
He continues, "It's all about the employee experience. The platform is the central point to manage communications, performance, learning and development, recognition, wellness, surveys, feedback and more. It is the apex for work-life integration." Blabolil believes the big opportunity for Marketing Innovators lies in the design of processes to help organizations make the connection between their brand, culture, values, and goals, and all their people. "What does essentially every organization have in common? Almost every organization must attract and retain talent. It needs to increase sales, quality, wellness and safety, or achieve other performance outcomes. In other words, it needs employees and other stakeholders to help the organization make money, save money, or make the brand more powerful. Our role is to be the trusted designer and implementer of processes designed to achieve goals on a sustainable basis using the appropriate configuration of technology and other means to engage people."
Based on the competition coming into the market from companies like SAP and others, today's incentive company, he says, will have to evolve into "an employee or stakeholder marketing company that becomes part of a company's work-life integration and customer brand experience. It's about addressing the opportunities or obstacles in a culture needed to engage people in the process of achieving success, and then measuring what happens and learning from the results to continuously improve the process."
A Shift Toward Greater Specialization
Because of the need for "expertise" in a rapidly changing business environment, Blabolil believes the future will be defined by a marketplace of "specialists in technology; reward experiences; and specialists in program design, managed services, analytics and aggregation. We at Marketing Innovators are the problem solvers: the ones who identify the solution and who implement it and measure the results." This, he says, "requires a set of methodologies and extensive experience along with a devotion to collaboration that a company focusing on technology or rewards simply cannot provide with the same level of confidence as an organization like ours that is committed to melding the research with decades of experience to provide the right solution for each client's situation."
For More Information
Rick Blabolil, President
Marketing Innovators
Tel. 847-692-0706
---
Master the Principles of Enterprise Engagement to Achieve Organizational Goals and Enhance Your Career
Profit from a new strategic and systematic approach to engagement to enhance your organization's brand equity; increase sales, productivity, quality, innovation, and safety, and reduce risks.
Get trained to become a Chief Engagement Officer for your organization.
Learn how to create Sustainability or Integrated Reports for Your Organization or Clients.
Resources: The Brand Media Coalition, the only guide to the story-telling power of brands and where to source them for business, event, promotional gifting, and rewards and recognition.
2019 Enterprise Engagement Solution Provider Directory
. The only directory of engagement solution providers covering all types of agencies and tactics as well as insights on how to select them.
Communities: The Enterprise Engagement Alliance and Advocate and the Brand Media Coalition free resource centers offering access to the latest research, news, and case studies; discounts, promotions, referrals, and commissions, when appropriate to third-party solution providers from participating coalition solution provider members.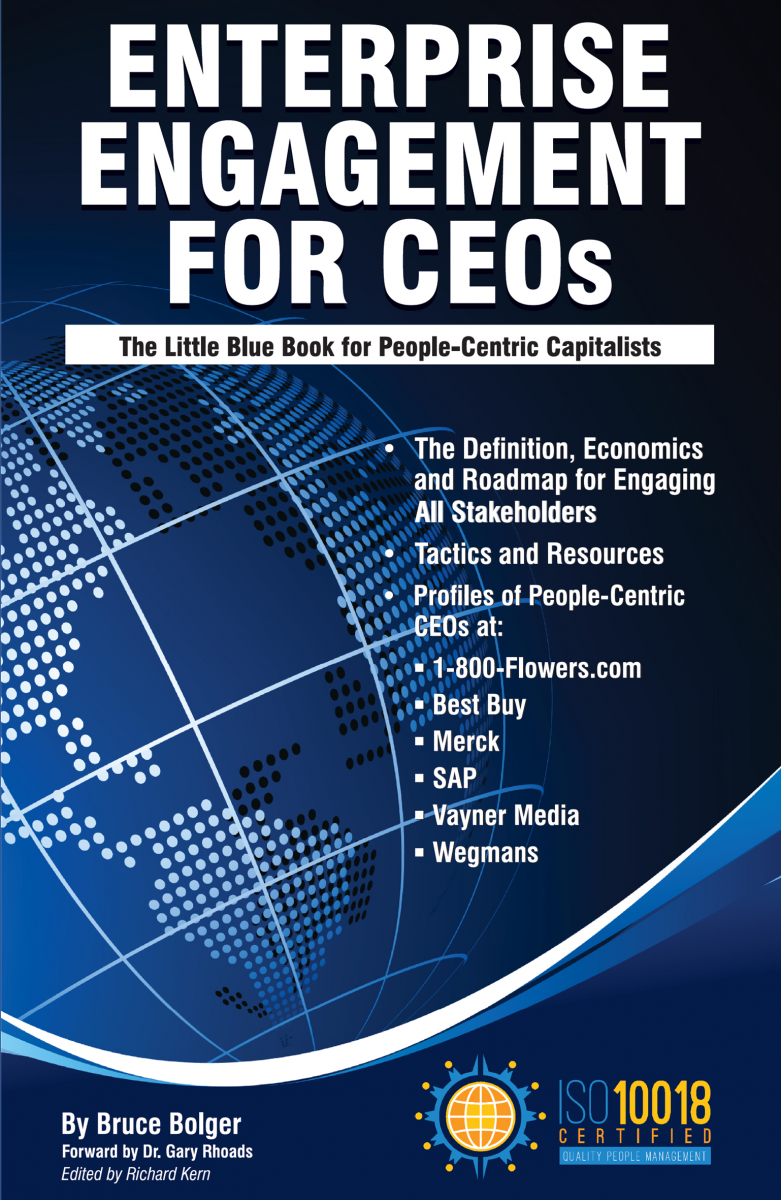 Enterprise Engagement: The Roadmap 5th Edition
The first and most comprehensive book on Enterprise Engagement and the new ISO 9001 and ISO 10018 quality people management standards. Includes 36 chapters detailing how to better integrate and align engagement efforts across the enterprise. (312 pages, $36.)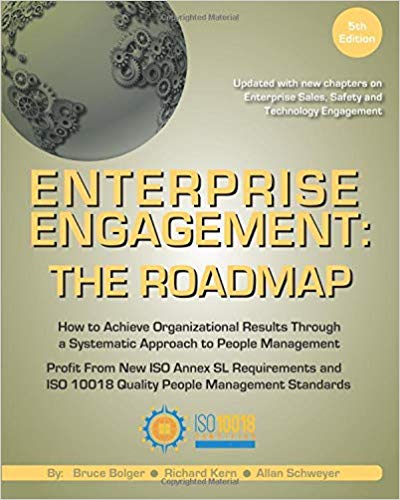 Online:
10-minute short course: click here for a 10-minute introduction to Enterprise Engagement and ISO standards from the Coggno.com learning platform.
Services:
• The International Center for Enterprise Engagement at TheICEE.org, offering: ISO 10018 certification for employers, solution providers, and Enterprise Engagement technology platforms; Human Resources and Human Capital audits for organizations seeking to benchmark their practices and related Advisory services for the hospitality field.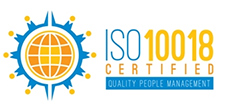 • The Engagement Agency at EngagementAgency.net, offering: complete support services for employers, solution providers, and technology firms seeking to profit from formal engagement practices for themselves or their clients, including Brand and Capability audits for solution providers to make sure their products and services are up to date.
• C-Suite Advisory Service—Education of boards, investors, and C-suite executives on the economics, framework, and implementation processes of Enterprise Engagement.
• Speakers Bureau—Select the right speaker on any aspect of engagement for your next event.
• Mergers and Acquisitions. The Engagement Agency's Mergers and Acquisition group is aware of multiple companies seeking to purchase firms in the engagement field. Contact Michael Mazer in confidence if your company is potentially for sale at 303-320-3777.
Enterprise Engagement Benchmark Tools: The Enterprise Engagement Alliance offers three tools to help organizations profit from Engagement. Click here to access the tools.
• ROI of Engagement Calculator. Use this tool to determine the potential return-on-investment of an engagement strategy.
• EE Benchmark Indicator. Confidentially benchmark your organization's Enterprise Engagement practices against organizations and best practices.
• Compare Your Company's Level of Engagement. Quickly compare your organization's level of engagement to those of others based on the same criteria as the EEA's Engaged Company Stock Index.
• Gauge Your Personal Level of Engagement. This survey, donated by Horsepower, enables individuals to gauge their own personal levels of engagement.
For more information, contact Bruce Bolger at Bolger@TheEEA.org, 914-591-7600, ext. 230.