Top Communications Firm Enters Engagement Space Via Merger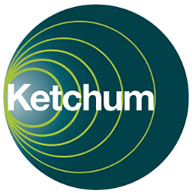 Ketchum
, one of the world's leading communications firms, and
Daggerwing Group
, a management consultancy, have merged Ketchum's leadership and change management unit, Ketchum Change, with Daggerwing Group. Daggerwing reportedly provides C-suite-level consulting around helping clients gain executive alignment on corporate vision and priorities and then helps those clients manage the organizational, cultural and operational change that occurs with that alignment.
Both agencies are part of Omnicom Group's DAS Group of Companies. The merger is effective Jan. 1, 2017 and the integrated entity will be known as Daggerwing Group. The merger is designed to bring together "Daggerwing Group's and Ketchum Change's complementary core capabilities to provide a more competitive end-to-end offering for clients." Daggerwing CEO Ewan Main leads to the new entity.
"The value of this integration for Daggerwing Group's clients will be real and immediate, as they will benefit greatly from the depth and breadth of Ketchum's network of services," says Main. "At the same time, we bring to the table a unique skill set that further strengthens Ketchum Change's offering, particularly with our experience developing corporate strategy at the executive level. As an integrated firm, we are uniquely positioned to help clients accelerate growth by optimizing the intersection of business goals, customer needs and employee engagement."
Daggerwing will continue to be based in New York, Toronto, Los Angeles, Chicago, Dallas, Atlanta, London, Dubai and Singapore.