New Human Resources Award Highlights Long-Term Success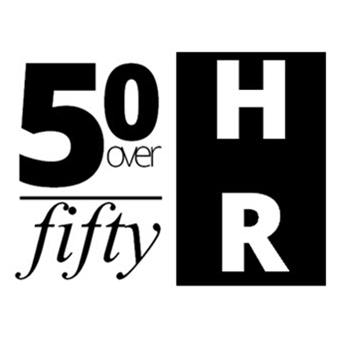 A new recognition and award program highlights individuals who have had, and will continue to have, a career of accomplishment in the Human Resources arena. Patterned after the ubiquitous "30 under 30" and "40 under 40" awards,
50over50HR
is designed to recognize people who have spent years supporting, changing and making a difference in human resources, explains Paul Hebert, who created the award program. Hebert is a human resources consultant, Social Media Editor for the Enterprise Engagement Alliance and host of Engagement Strategies Media's 'Engagement Radio' podcast program.
Running contrary to the current focus on "Millennials" and youth, "50over50HR brings to light those extraordinary HR professionals who have continuously brought their best to the profession over time and made a big impact," says Hebert.
Based on what he feels to be the positive reaction to his recently launched
#HRPositive
campaign on LinkedIn, Hebert has set his sights on finding a way to reward the people in human resources who add value over a long period of time. "The new program is designed to recognize human resources professionals over the age of 50 who have consistently brought excellence to the profession," Hebert explains. "The idea of being successful in your 30s or 40s is nice. It takes a lot to stand out in today's world. But to consistently bring excellence and integrity over an entire career is orders of magnitude more difficult. Yet no one ever hears about those people."
Hebert will use a combination of crowdsourcing and an expert judging panel, including long-time human resources professionals China Gorman, Kris Dunn, Victorio Milian, Ronald Thomas, Sarah Williams and Mary Faulkner. He says the crowdsourcing angle is designed to identify new names of people who have had long-term impact. Sponsors include Kinetix, Quantum Workplace, HRExaminer and others to be named soon. Hebert hope that 50over50HR will be something that every top HR professional aspires to receive. The first group of honorees will be recognized at the HR Technology Conference, to be held in Las Vegas October 18-21, 2015.