Engagement World Event Signals Emergence of New Field
Enterprise Engagement brings together major industry associations and organizations for a week of education, exhibits and networking events at Engagement World, April, 25-28, Renaissance Orlando at SeaWorld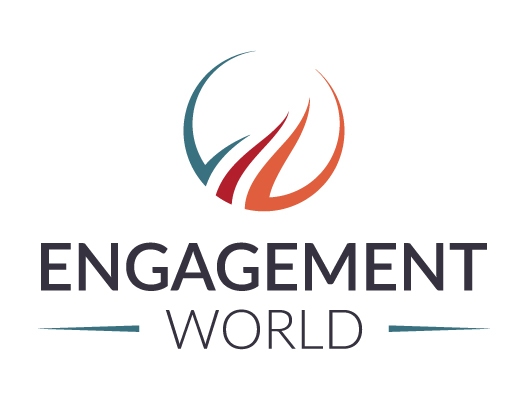 Four organizations in management, face-to-face engagement, loyalty, and rewards and recognition have united to promote the concept of enterprise-wide engagement at
Engagement World
, April 25-28, at the Renaissance Orlando at SeaWorld.
What's new about this collaboration? Engagement is becoming a formal field that is about engaging customers, employees, distribution partners, communities – everyone an organization touches – for the benefit of all, and about better integrating all of the various ways organizations seek to equip and inspire all of these various constituencies.
Sponsored by the C-Suite Network, the world's most trusted network of C-Suite leaders,
Engagement World's
co-located events include the Exhibit & Event Marketers Association's Red Diamond Congress on face-to-face engagement, the Wise Marketer's Loyalty Academy certification program, the Enterprise Engagement Alliance's Engagement University and Rewards & Recognition Expo and University.
"The economic evidence is too compelling to ignore," says Thomas White, CEO and co-founder of the C-Suite Network. "Organizations with high levels of customer and employee engagement significantly outperform their competitors…now it's a matter of how to make it happen within those organizations."
Explaining his organization's participation, Jim Wurm, Executive Director of the Exhibit & Event Marketers Association, notes, "We believe it's critical for organizations to understand how to integrate face-to-face communications into their overall efforts to engage all of their people in a holistic way"
Says Rick Ferguson, CEO of The Wise Marketer and Loyalty Academy: "The issue of loyalty doesn't just pertain to customers, but to all of the people who are a part of delivering the organization's promise. The points program is only the beginning of a relationship. Today, it's about connecting with people in a personal way that has a true benefit to customers, employees and the organization."
While the growing field of analytics is providing greater justification for engagement, and a growing number of companies are putting top management in charge of customer and employee engagement, the movement faces two critical challenges:
A lack of an accepted framework for implementation and an understanding of how to budget for it.
Breaking down the traditional silos between marketing, sales, human resources and operations that make it difficult for organizations to align marketing to consumers, employees and all constituencies.
Engagement World is designed to help companies create a formal engagement strategy and break down these silos. For information on any Engagement World events, go to
www.engagementworld.org