Enterprise Engagement: The Roadmap is Now Available
The complete guide to designing and implementing enterprise-wide engagement strategies is now available as a book or on Kindle at
Amazon.com
.
Individual chapters
are available at no charge.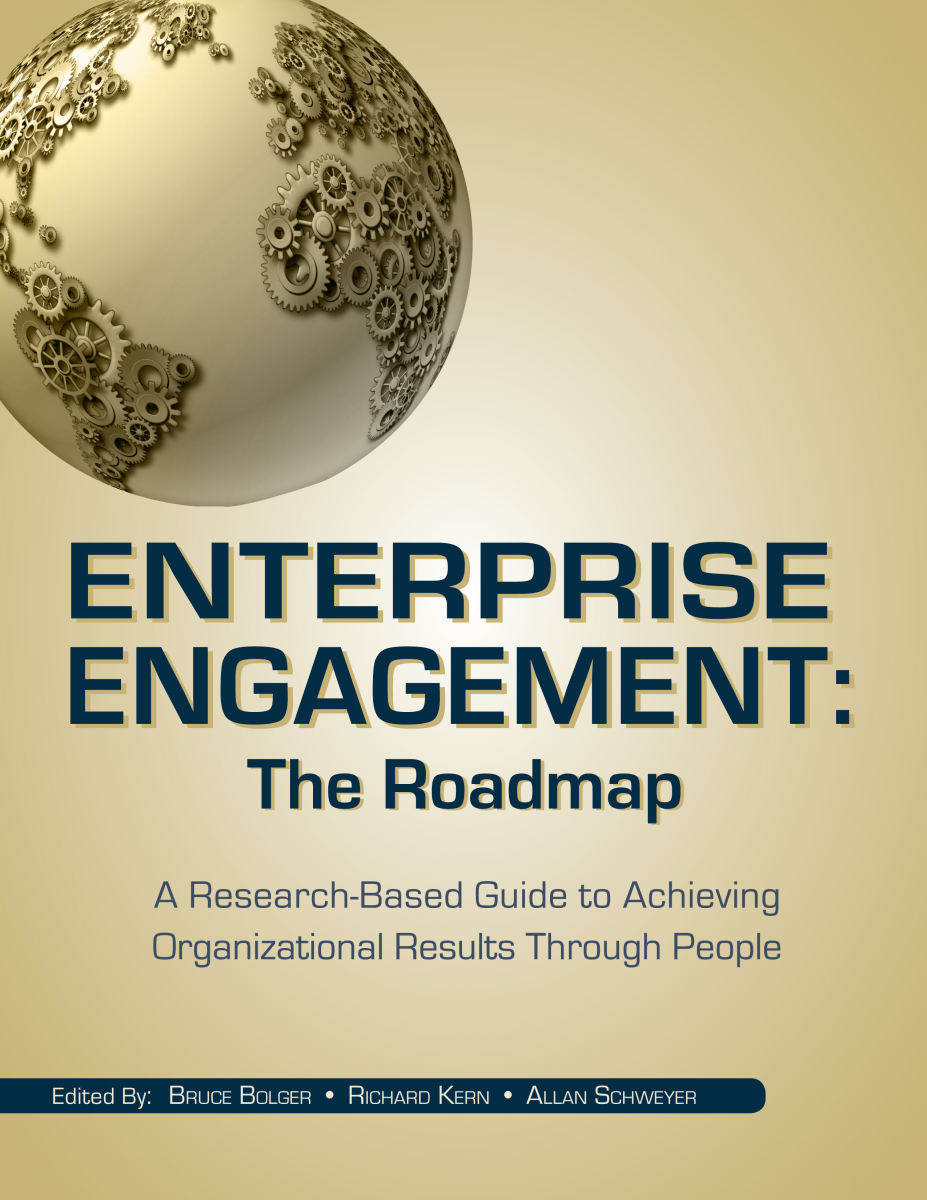 Written and edited by Bruce Bolger, Richard Kern and Allan Schweyer of the Enterprise Engagement Alliance, Enterprise Engagement: The Roadmap is the newly updated version of the book formerly titled Enterprise Engagement: The Textbook. The name was changed to eliminate confusion and better describe the publication as a guide for developing and implementing an enterprise approach to engagement, rather than as a textbook for students. Contributors include leading experts in all area of engagement.
Enterprise Engagement: The Roadmap is specifically designed to help organizations apply basic engagement principles to improve the performance of their sales, marketing, human resources, purchasing, operational and community relations efforts. The updated edition has new case studies and a revised introduction.
The 242-page book contains 36 chapters covering almost every aspect of this new field, including:
An overall introduction to engagement, including definition, principles, economics, the rule of culture and the brand, breaking down silos, etc.
An analysis of the different audiences of an organization and how engaging them differs.
The critical tactics or tools of engagement and how they can be better integrated, from employee assessment, communication and coaching to learning, innovation, rewards & recognition, ROI measurement and analytics.
An overview of the framework, keys to implementation, budgeting and measurement, careers and implications for not-for-profits and government.
Enterprise Engagement: The Roadmap is aimed at managers in marketing, sales, human resources, operations, community relations and other key areas seeking a formal approach to achieving critical goals by better utilizing resources already allocated for that purpose.