Richard Warwick, Lipic's Engagement, Earns CEP Designation
Richard Warwick, Business Development Executive at
Lipic's Engagement
in St. Louis, has earned Certified Engagement Practitioner (CEP) status from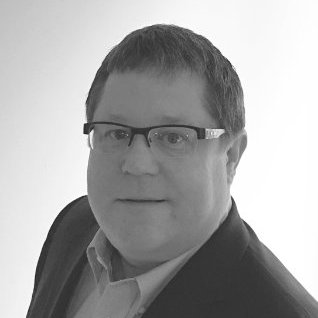 the Enterprise Engagement Alliance. Warwick is responsible for developing and implementing the company's business plan for bringing employee engagement solutions to companies in St. Louis and the surrounding area. Prior to joining Lipic's, he spent the last decade at DuPont Nutrition & Health, most recently as Service Excellence Manager on the Global Strategic Development Team. Warwick is a graduate of Webster University, with a bachelor's degree in Business Management.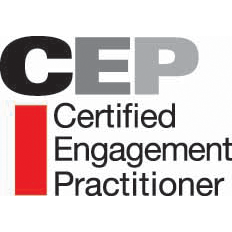 CEP status is earned by taking a test to demonstrate a grasp of the fundamental concepts of Enterprise Engagement and how they can be applied in business. It was launched in 2014 but was not actively marketed during the beta period.
Enterprise Engagement is an emerging discipline that focuses on achieving organizational results by fostering the proactive involvement of all people who can contribute to success and by integrating all of the traditional levers of engagement – from leadership training, assessment and customer/employee engagement to communications, rewards & recognition and other HR initiatives that remain siloed in most organizations. The field is becoming increasingly important as l
eading investor groups
begin to put pressure on public companies to demonstrate their investment in human capital and engagement, and as the
International Standards Organization
considers creating standards for employee engagement programs and for the disclosure of human capital investments by public companies.
The Certified Engagement Practitioner program is intended to provide organizations and engagement solution providers a formal framework and implementation process they can use to help them achieve key goals related to culture and the performance of customers, distribution partners, sales and non-sales employees, vendors and communities. Professionals can prepare online for free by accessing the following educational materials:
Or purchase
Enterprise Engagement: The Roadmap
at
Amazon.com
.
There is an Advanced Certification status for those who can demonstrate the ability to create a formal Engagement Business Plan and Master Practitioner status based on demonstrated years of experience and/or certification in other areas of engagement.
Click here
for a list of current certified practitioners.
For more information on the EEA's learning and certification program,
click here
or contact Nick Gazivoda at
nick@theeea.org
or 914-591-7600, ext. 238.