TMLU, Inc. to Manage New Enterprise Engagement Not-for-Profit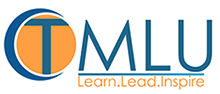 The eight-year-old Enterprise Engagement Alliance at
The EEA.org
has officially become a not-for-profit organization under the umbrella of TMLU, Inc., which will manage the Enterprise Engagement curriculum and learning program. The EEA will continue to promote the importance of this new field to industry, media, government and financial organizations worldwide. Allan Schweyer will serve as Chairman. Founder Bruce Bolger will serve as Vice-Chairman. Other officers will be announced shortly.
The move to a not-for-profit model reflects the increased attention being paid to engagement as a result of interest from
pension funds
and investors and because of increased possibilities that employee engagement will become part of
ISO human resources standards
in the coming years. "By putting these learning and outreach activities into a not-for-profit, the EEA maximizes transparency and helps ensure the integrity of the curriculum and outreach efforts," says Schweyer.
Memberships are offered at $125 for individuals and $500 for companies and include the cost of the optional Certified Engagement Practitioner program. The majority of membership revenue will be allocated for the purposes of achieving EEA's educational and outreach goals. "As a result of efforts by the EEA, the International Organization for Standardization (ISO) is beginning the process of including standards for employee engagement in overall human resources that, if formally adopted, could be incorporated into other standards affecting well over 1.5 million businesses worldwide," Schweyer explains.
In addition, through the creation of the Engaged Company Stock Index (ECSI) demonstrating the performance of highly engaged companies and the Engagement Strategies Media information portal and eNewsletter at EnterpriseEngagement.org, the EEA is also promoting the importance of engagement to the investor community.
EEA Membership is open to individual professionals and businesses that seek to help advance the field of engagement and to profit from it for their professional careers and/or businesses.

About Allan Schweyer
Schweyer is one of the original founders of the Enterprise Engagement Alliance and co-author of
Enterprise Engagement: The Roadmap
, which provides a comprehensive overview of the field along with concrete implementation strategies. He is considered a pioneer in the discipline of talent management when, in the mid-1990s, he began creating award-winning technologies and programs for a wide range of clients, including Industry Canada, the World Bank, Variety Magazine and Reed Business Information. Between 2004 and 2009, Schweyer co-founded and served as the first President and Executive Director of the Human Capital Institute. He founded and ran TMGov.org from 2009-2014 when it was successfully sold. In 2014, Schweyer founded TMLU.org, a non-profit research, education and membership organization. Schweyer is the author or co-author of three books and dozens of white papers and articles in the field of talent and performance management, motivation and engagement.
Enterprise Engagement is an emerging field that focuses on achieving financial success by fostering the proactive involvement of all people critical to success by integrating all of the levers of engagement to maximize alignment. The International Organization for Standardization (ISO) has begun the process needed to create formal standards for employee engagement that could eventually be incorporated into ISO 9001 quality standards, as well as new standards for healthcare companies now under development.
"With the demand for formal human capital management practices growing, both from investors and standards organizations, it's time for organizations in all economic sectors to develop a formal strategy for engaging all of their constituencies," notes Schweyer. "The creation of a not-for-profit education and professional designation program will help ensure the independence of the curriculum and certification process, and create a way for new practitioners to demonstrate their commitment to this new field and master the key principles and nomenclature."
A key mission of the EEA is to equip corporate management and engagement solution providers with the perspective and skills they need, not only through the EEA's own education programs, but also those of dozens of other associations around the world addressing key areas of engagement. EEA members receive generous discounts from participating educational programs.
"Enterprise Engagement requires the integration of many engagement tactics traditionally stove-piped or siloed in organizations," says Schweyer. "The field of Enterprise Engagement enhances the need for education in multiple areas of engagement that no other organization currently supplies. One of our chief endeavors will be to help our members and organizations in general learn about all of the resources available to them, including our certification program, our events, learning, content marketing, rewards and recognition, innovation, analytics and more."
The association's prime activity involves continuing to enhance the curriculum embodied in the book Enterprise Engagement: The Roadmap, available on
Amazon.com
, as well as at:
Membership dues will be used to continually enhance the quality of the education and online certification test; to help educate government, corporate America, the media and the not-for-profit sector on the importance of having formal enterprise-wide engagement strategies; to support initiatives by other organizations seeking to promote the importance of human capital management to investor organizations; and to help develop standards and best practices.
The new association will license the intellectual property on the field created by Engagement Enterprises, LLC, as well as utilize its Engagement Strategies Media (ESM) portal and eNewsletter at
Enterpriseengagement.org
to disseminate its information on an almost daily basis to over 30,000 subscribers and 7,000 unique web visitors per month. Its primary activities include the continued development of the Enterprise Engagement Curriculum and Certification process, as well as outreach efforts to other associations, businesses and media to promote awareness of this new field.
"When we first conceived of the Enterprise Engagement Alliance eight years ago, it was based on the conviction that the economics of engagement would eventually require organizations to focus on this invaluable business strategy," says Bruce Bolger, President of Engagement Enterprises LLC and founder of the EEA. "When a formal field emerges, an association can help ensure the integrity of the learning and certification program and demonstrate through the engagement of its members the interest in creating a discipline that is critical to the success of any organization of any size."
Funding for the organization also comes from sponsorships sold by Engagement Enterprises, publishers of ESM. To learn more about membership,
click here
.