Nov. 17, 1 pm: EEA Webinar Outlines Impact of Engagement Movement
"Profit From Engagement" is a 45-minute webinar outlining major developments in this emerging field and the impact on business. Enterprise engagement is creating significant opportunities for general management at all types of for-profit and not-for-profit organizations to improve performance, as well as for the providers of management consulting, marketing and human resources services and products that support them.
The webinar will be held at 1 pm Eastern time on Thursday, Nov. 17 and is produced by the Enterprise Engagement Alliance at
TheEEA.org
. It is designed to provide management a clear overview of this emerging business field, the economics involved and a formal framework organizations can apply to profit from engagement. It's also designed for providers of services in branding, leadership training, recruiting, assessment, communications, learning, innovation, gamification, rewards & recognition, analytics and other areas of engagement.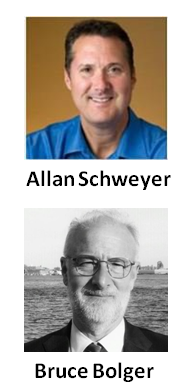 Presented by Allan Schweyer, EEA chairman, and EEA Founder Bruce Bolger, the webinar will cover:
Enterprise Engagement – Beyond the Buzzwords. What's the difference between a strategic engagement program and engagement tactics?
Key Drivers of Growth. What is the impact of social media, analytics, the investor community and the International Standardization Organization on the market?
The Market Opportunity. How large and mature is this business?
The Major Market Categories. What types of products and services is the marketplace composed of?
How do Organizations Profit from Engagement?
How do Solution Providers Profit from Engagement?
Overview of EEA Programs. Outreach, curriculum and certification programs that help organizations profit from Engagement.