WorkTango.io Leadership Management, Assessment Platforms
After a beta test first
reported in ESM
in August,
WorkTango.io
has announced the formal launch of its new leadership management technology, along with an employee feedback and survey platform to help management monitor engagement and address workplace issues on a nearly real-time basis. Both technologies are fully mobile and designed to enable organizations to give managers the tools they need to manage relationships with employees on an ongoing basis and for management to take the pulse of engagement challenges by department, manager, or role.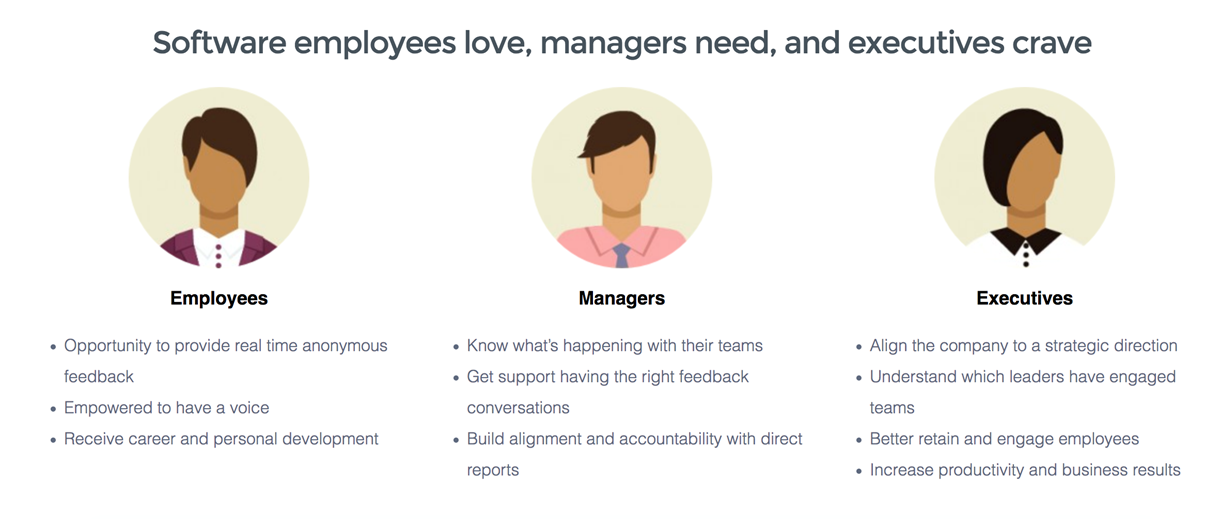 The Worktango.io management platform has been updated based on feedback during the beta period and is now available for general use. See the ESM article "
WorkTango Aims to Improve Manager-Employee Communication
" for details. According to Rob Catalano, company Co-founder, the new employee feedback platform:
Offers customizable and branded surveys to suit each client's needs
Provides a "frictionless experience for employees, taking seconds to complete"
Ensures employee anonymity to promote honest feedback
Gathers unfettered feedback from anonymous surveys with ability for respondents to offer comments or insights without fear of being identified.
Catalano notes the technology makes it easy to identify issues with easy-to-read dashboards and intuitive reporting by department, location, or role. Administrators can drill down into specific engagement indicators by categories or individual questions, identify trends and gain real-time feedback, and see how managers compare with others in terms of the engagement of their teams. Hierarchical reports make it easy to rank managers and groups.
Catalano says the company is available to organizations and/or to the consultants and service companies that assist with their engagement efforts.
---
For more information, contact:
Rob Catalano
Co-founder
WorkTango
416-875-8501