ASSA ABLOY, Hilton, FatBoy Execs to Head New EEA Corporate Advisory Board

Three leading executives representing key sectors of the worldwide economy have agreed to officially join the Enterprise Engagement Alliance at
TheEEA.org
, which is now a not-for-profit, to head up its new Corporate Advisory Board helping to oversee the EEA's education and certification program. The three founding corporate advisors are:
Paula Masters, President of Fatboy USA, Coppelle, TX, a fast-growing designer and retailer of lifestyle products sold in 50 countries
Gina Valenti, Vice President, Brand Hospitality – Focused Service Brands, Hilton, one of the world's largest and fastest growing hospitality companies
Susan Forgie, Vice President of Customer Experience and Digitalization for the U.S. division of ASSA ABLOY Hospitality, one of the world's leading providers of security technology for the travel industry.
All three have previously served as advisors to the curriculum almost since its inception, but not as formal corporate contributing members of the EEA. The role of the Corporate Advisory Board is to provide oversight of the education and certification content to ensure that it provides practical solutions designed for the front lines of business.
"Because many of our experts in various areas of engagement work for companies that provide engagement solutions, it's critical to have the viewpoint of corporate executives in our program design," explains Allan Schweyer, EEA Chairman and head of the new curriculum and education program that will be unveiled soon. "They are the ones in the best position to judge how best to apply formal engagement practices into the reality of current, ongoing operations." The EEA's curriculum and education program is based on
Enterprise Engagement: The Roadmap
, the "how-to" book available on Amazon that is updated annually with input from the Corporate Advisory Board and the Curriculum Advisory Board, which helps oversee all aspects of the program.
Says Paula Masters, President of Fatboy USA: "Our brand's success doesn't just depend on our innovative product and designers, but on all of the people who are a part of our community. It's not just about making promises, it's about making certain we keep them in each and every experience a customer has with Fatboy and our products. Whether it's our employees, our retailers, our distribution partners, or direct-to-retail customers, we understand it takes a proven strategy and dedication to fostering the proactive engagement of everyone critical to our success. As an international company, we have a vested interest in helping to create a more active approach to achieving goals through inspiring people with a more creative style of management."
Hilton's Gina Valenti agrees: "Our brands stand for delivering an uplifting experience that consumers, business travelers and meeting planners can count on no matter where they travel. To keep that promise takes more than lip service or ad hoc initiatives. At a company of our size, the effort requires a careful coordination of branding, leadership, communications, assessment, innovation and collaboration, rewards and recognition, and analytics of a scale that rivals advertising in complexity. Engagement is no longer a shoot-from-the-hip proposition, it requires a formal strategy and we are proud to share our commitment to improving performance through people by participating in this educational effort." Valenti says he hopes that other executives in all areas of for-profit and not-for-profit business get involved and contribute.
"Now that organizations have begun to better understand the economics of engagement, it is imperative to have a game plan. Just as we should apply the latest best practices and highest standards in our technology, we should apply the same strategic focus in the way we manage all our people, starting with customers, but also incorporating everyone else who's involved in creating the best possible results for our customers and their customers, our employees, suppliers, communities, and shareholders," says Susan Forgie of ASSA ABLOY Hospitality. "We are pleased to help contribute to a body of knowledge that helps organizations better formalize this critical new business discipline. And we're looking forward to getting input from management from all perspectives to continually improve the content and help ensure its usefulness."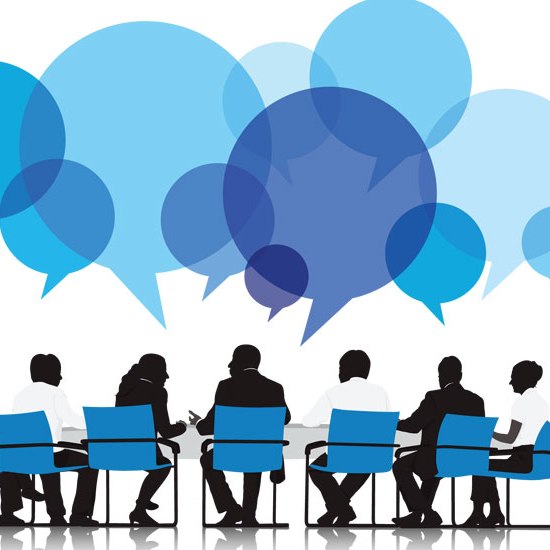 Bruce Bolger, Founder of the EEA, says that "Extensive research, as well as the performance of the EEA's own
Engaged Company Stock Index
, proves that companies with a strategic focus on engaging people across the enterprise will outperform their competitors. By getting involved with the EEA, sector leaders such as FatBoy USA, Hilton Worldwide, and ASSA ABLOY are demonstrating their commitment to achieving success by doing everything possible to create a great experience for everyone who touches their organizations, from customers and employees to distribution partners, suppliers, communities and shareholders. The EEA stands ready to help any organization profit from this exciting new business discipline being embraced by a growing number of business leaders."
Executives in sales, marketing, human resources, finance and general management at companies committed to success through people are invited to join the EEA Corporate Advisory Board. For more information, contact Allan Schweyer at allans@tmlu.org or 912-704-5940.