BI Worldwide Adds Watson Analytics to its Offerings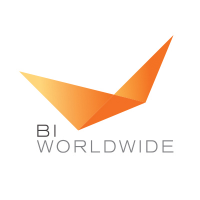 BI Worldwide (BIW)
has announced that it is integrating the IBM Watson Analytics platform into its product and services mix to help clients better manage and engage their people. As reported in a company announcement, by combining BIW's program design, technology and implementation solutions with Watson Analytics' cognitive powered predictive and prescription capabilities, "we're making it easier for clients to extract actionable insights from valuable yet disparate data, and they can now use engagement, performance and financial data to uncover key insights and enhance their program strategies."
BIW's move reflects the growing focus on analytics in the recognition space. Last year,
Engage2Excel.com,
a Statesville, NC recognition firm, announced that it was partnering with Vestrics to provide performance analytics for clients. In addition,
Rideau
, the Montreal-based international recognition firm, has created a new analytics platform known as
Vistance
.
BIW believes that many companies are not yet leveraging analytics to make better decisions, and that it's Watson Analytics solution offers several advantages, including:
A secure, collaborative, cloud-based service to make it easier to aggregate multiple databases across the organization
The ability to leverage BIW's proprietary engagement-based performance models to provide insights and alternate solutions when needed.
"We know engagement programs that produce the best results rely heavily on a deep understanding of our customers' current data, and a clear view of who and what they are trying to impact," says Adam Veazie, BIW's VP of Strategic Partnerships. "Adding Watson Analytics allows us to guide customers through a robust assessment in a fraction of the time, providing actionable insights for planning and program management." BIW says it plans to expand its relationship with IBM Watson but has not yet disclosed details.
"Whether you are ultimately trying to reduce your cost of turnover, improve productivity or quality, or increase sales, our collaboration with BIW demonstrates how Watson Analytics can help you make more informed decisions, enhance your strategy and help reduce the time and costs of traditional analytics processes," notes Marc Altshuller, General Manager for Business Analytics, IBM.
---
For more information on the Watson Analytics service: