Sodexo Makes Strategic Investment, Shares Its Vision for Engagement Growth

Sodexo
, which bills itself a world leader in Quality of Life services, announced that its strategic venture capital fund, Sodexo Ventures, has closed an investment in LifeDojo Inc., a provider of what it describes as "person-centered corporate behavior change." Sodexo Ventures holds a minority stake in the company, as well as the ability to provide digital-centric innovative services to clients as part of its comprehensive Quality of Life mission. Sodexo's U.S. subsidiary, Inspirus, has entered into a partnership with LifeDojo to offer its services as part of Inspirus' broader focus on employee engagement.
This investment is part of a strategic plan by Paris-based Sodexo to dominate the emerging engagement space. Alex Vértiz, Senior Vice President of Marketing & Product, Inspirus Sodexo Benefits and Rewards Services, USA, provided answers to ESM's questions about Sodexo's vision for the engagement marketplace.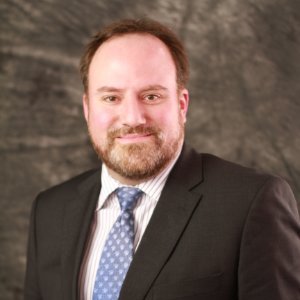 Q: How big does Sodexo believe the field of employee engagement can become?
A: We believe that the employee engagement category has the potential to roll up other solution categories that have been previously regarded as stand-alone categories, such as employee recognition, wellness and wellbeing, engagement measurement and even talent management. We believe that the potential market opportunity – when considering just recognition, wellness/wellbeing and measurement alone – is about $55 billion in the U.S., according to a market analysis by The Starr Conspiracy Intelligence Unit.
Q: Where does Sodexo see the field in its maturity cycle?
A: We believe the current market adoption is roughly 10%, putting this market squarely in an early adopter stage.
Q: What does Sodexo believe an employee engagement solution provider has to offer to help clients?
A: With the addition of Inspirus, Sodexo can now improve experiences through recognition and engagement. It is that combination of services and solutions that we believe need to be offered by engagement solution providers. Sodexo shares Inspirus' view that employee experience is the driver of culture around the world. From the food served in the company cafeteria and the lighting in the workspace to the employee benefits and at-home day care services we provide, we improve the quality of life of employees through unique experiences.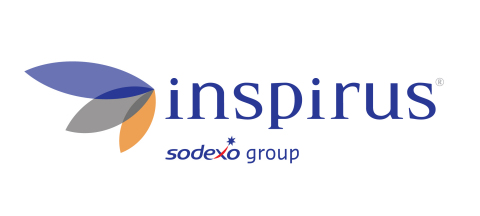 We want to give our clients integrated employee engagement solutions so that the work environment can have a direct and positive impact on employee moral within the workplace. Tying all of this together is Inspirus' recently-announced, new employee engagement platform.
All of these solutions that Sodexo Benefits and Rewards Services and Inspirus bring to the table (rewards, recognition, incentives, wellbeing, learning, safety) will be redesigned and integrated to create a new user experience. The existing employee engagement platform coupled with new solutions and, more importantly, the reach of Sodexo globally is a game-changer – essentially catapulting Sodexo and Inspirus into the market-leading employee engagement provider worldwide.
Sodexo's product direction and vision align with Inspirus' for an integrated employee engagement software platform. We believe recognition requires a comprehensive approach – one that leverages a variety of programs to recognize employees, promote desired behaviors and deliver measurable results that boost performance and the bottom line. We offer solutions in a number of areas, including:
Recognition: From day-to-day recognition to service anniversaries, Inspirus has an extensive array of options for recognition and rewards. Inspirus' Universal Rewards Mall and mobile checkout experience only adds to the cutting-edge rewards we have to offer. As a Sodexo company, there will now be an expansion of rewards and recognition services. Inspirus will:

Immediately have access to a merchant network with over 100,000 endpoints in the U.S. – e.g. restaurants, shopping destinations, etc.
Have more operations where rewards, recognition and incentives are delivered than any vendor in the world, made possible by the reach of Sodexo, putting them square in the middle of enterprise businesses globally.

Health and Wellbeing: Healthy employees are more likely to perform better and be more engaged at work than other employees, creating an emphasis for a comprehensive health and wellbeing platform. Our wellness platform is a nutrition-based wellness solution delivered through a digital program that allows employees to access and take advantage of the platform at work, home and the community.
Learning: Inspirus offers micro-learning with an optional game-based approach that allows employees to learn how and when they want. Micro-learning allows employees to learn bite-sized pieces of information at a time, also known as chunking, which increases the chances of retaining what was learned.
Safety: Safety programs foster safe behaviors through recognition and learning. Now with Sodexo, Inspirus has become an engagement solution provider with the most significant safety programs in the world – insuring the safety of the workplace for about 120,000 employees globally. We are a best-practice leader in safety programs.
Milestone Events: Inspirus has a rich history going back to 1893 as a jewelry manufacturer and has built a thriving business around recognition, now leveraging that experience to incorporate our products into cutting-edge rewards and recognition programs.
Community: The engagement platform helps executives and managers communicate to employees, while allowing the employees to have visibility into company activities. Managers can recognize people for participating in service projects and community events.
Inspirus and its customers will benefit first and foremost from Sodexo Benefits and Rewards Solution's global capabilities, solution innovations and geographic reach. Sodexo has a global array of quality customers who can benefit from the combined expertise of both companies.
We have a unique ability to have an impact on the lives of employees in ways that other engagement providers simply cannot. Inspirus will now have the ability to leverage Sodexo's approach to on-site services, including food services and facilities management, as well as its rewards and meal networks in the U.S. and abroad.
Q: To what extent does Sodexo see employee engagement as a worldwide trend? Is it catching on in France or other parts of Europe outside of Great Britain?
A: For a very long time, companies around the globe have worked hard to create solutions meant to help attract, develop and retain employees. Unfortunately, a lot of these solutions end up looking like impersonal systems that create negative space between companies and everyday people.
Employee engagement is a way of looking at the world and, specifically, the relationship between people and the companies they work for. We believe that when companies focus on the actual experience that employees are having, from the front line to the corner office, the way to build mutual trust and loyalty becomes obvious – focus on improving quality of life for everyone at every moment in their life. It can't be a quid pro quo arrangement … "We're going to be nice to you at work so that you'll stay here longer and work harder." It has to be from the heart. And it has to touch people's lives in every context … Not just when they are behind the desk or the cash register or the assembly line. Employee engagement is about getting back to the basics of human nature while at the same time utilizing today's technology to make warm experiences and relationships scalable across large groups of people.
Q: What services specifically will Inspirus provide? Just technology? What about program design consulting?
A: Inspirus provides program design solutions to address the business challenges our customers are trying to solve. However, we believe that great technology should – as much as possible – embed the expertise of Sodexo and Inspirus. We believe that well-designed software will create a better employee experience and facilitate engagement. Further, Inspirus provides clients with a consultative approach through our Client Success team, which is made up of experienced Subject Matter Practitioners (SMPs). Not only are our SMPs experts in the field, but they understand the real-life challenges and business issues that our clients face. Inspirus will remain committed to being a trusted partner to our many clients, and we plan to continue to increase our presence in the employee engagement space over the next 18 months.
Q: Will Inspirus' products be sold worldwide?
A: Yes. Sodexo Benefits and Rewards Services has offices in 36 countries. Due to the acquisition, Inspirus is now a part of this large network. This fact alone instantly makes Inspirus global in a significant way.
Q: Is Sodexo seeking other types of acquisitions?
A: We believe that the Inspirus acquisition positions Sodexo to be a leader in the employee engagement category. The Human Capital Management (HCM) landscape is rapidly changing and our company is committed to an integrated employee engagement strategy.