News Analysis: Why Engagement Hasnít Budged
ISO Standards, EEA curriculum provide potential answers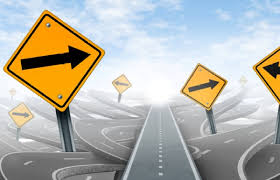 It is the lack of a formal organizational approach to engagement that explains why engagement scores remain low, despite billions invested in leadership coaching, assessment and employee engagement surveys.
By Bruce Bolger
With Gallup announcing yet again that employee engagement scores in the U.S. remain stuck below 40%, more observers have begun to ask why. Leading HR consultant China Gorman recently observed in an HR Examiner article, "
Engagement Isn't an HR Issue
," that the problem lies with the failure of the C-Suite to grasp the importance of engagement. In a recent Harvard Business Review article, "
Why the Millions We Spend on Employee Engagement Buy Us So Little
," author Jacob Morgan blames managers for addressing engagement in an ad hoc fashion, when he asserts they should apply a strategic approach to the "employee experience." Another recent HR Examiner article, "
The Case Against Engagement
," authored by Will Bunch, attributes continued low engagement to the misuse and poor design of employee engagement surveys.
All three authors are correct. These articles underline the fact that even when executives embrace the concept of engagement, they lack a clear roadmap for implementation. The subject is not taught in schools or addressed in the business media as a formal field. Organizations committed to the concept invariably create their own game plans.
Ironically, the answers for general management and human resources may have come in part from the engineers who bought us the concept of total quality management, starting with the writings of quality management pioneer W. Edwards Deming in the last century, who underlined the role people's involvement plays in sustaining the quality management process. The role of engagement in the implementation of quality management is embraced by the managers of ISO 9001, the quality standards created by the International Organization for Standardization, now followed by over one million companies worldwide. The ISO 172 Technical Advisory Group that created these standards has provided concrete recommendations related to the use of engagement principles to achieve sustainable quality management. These are embodied in Quality Management Principles and ISO Guidelines 10018, "Quality Management – Guidelines on People Management and Competence," both published in 2012. While not yet part of the formal requirements for ISO 9001 compliance, both offer a prescription for engagement practices that parallels the EEA's own Enterprise Engagement principles and implementation framework at
TheEEA.org
, first published in 2010. These are designed to address broader organizational issues, from customer and distributor loyalty to customer service, employee safety, retention, safety and more. The ISO principles and standards address the importance of addressing all key audiences (customers, employees, distribution partners, vendors, communities), as well as well as all the levers necessary to connect engagement with organizational results, in this case quality management.
When talking about employee engagement, the conversation is often about the employee experience or happiness, leadership, or employee surveys. ISO goes beyond these issues by focusing on other ways to ensure that employees have the information, knowledge, culture, incentives and recognition they need to convert engagement into actions that will have a demonstrable benefit to the organization on a sustainable basis.
As already reported in ESM (see "
ISO Engagement Standards – Why Now?
") ISO Quality Management Standards published in 2012 summarize a formal approach to management that includes, among other issues, baking customer, employee and vendor engagement into the organizational process. ISO Standard 10018 goes further than these principles in prescribing clear guidelines for engaging people in the workplace to achieve a culture of quality and continuous improvement. The ISO framework addresses the issues often missed in engagement initiatives – i.e., the other factors that not only ignite engagement but also help people translate engagement into practical actions that drive sustainable success. (See below to purchase the ISO 10018 standards.)
It is the lack of a formal approach to engagement baked into the organization that explains why engagement scores remain low, despite billions invested in corporate training, leadership, coaching and employee engagement surveys. ISO 10018 identifies the following factors, in the order below, related to fostering people involvement and capability to sustain high levels of quality: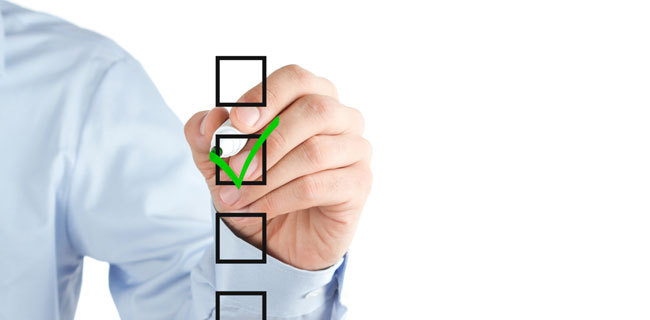 Attitude and Motivation
Awareness
Communication
Creativity and Innovation
Education and Learning
Empowerment
Engagement
Leadership
Networking
Rewards and Recognition
Recruitment
Responsibility
Teamwork and Collaboration
Compare this with the Enterprise Engagement Alliance framework:
Leadership and Coaching
Assessment
Recruitment
Communication
Learning
Innovation
Collaboration and Community
Rewards and Recognition
Analytics
Feedback
Both frameworks go beyond the issue of good leadership, effective use of engagement surveys, perquisites and incentives to address all the levers necessary to foster the proactive involvement of people to accomplish specific goals.
How many organizations have a strategic integrated approach to addressing these issues? If the answer is very few, therein lies the key to why engagement scores remain low.
For More Information
Click here
for a free copy of the ISO Quality Management Principles.
Click here
to go to the Enterprise Engagement Alliance online learning program.
Click here
to purchase
Enterprise Engagement: The Roadmap