The Magic Intersection of Employee Engagement and Customer Satisfaction, and How Technology Can Support It
By Kimberly Abel-Lanier, Vice President, CultureNext, Maritz Motivation Solutions, and Chris Cottle, Chief Marketing Officer, MaritzCX
In a perfect world, actively engaged employees deliver your brand promise each and every day. They listen to customers, empathize with them, quickly resolve issues, go above and beyond to make them feel special and do it all with a smile. Delighted customers regularly return to get that special feeling only your brand can deliver. Those customers become brand advocates, telling friends, family, co-workers and acquaintances about the feeling they get from doing business with you. New customers flock to your doors. Sales explode. Stock prices rise. Competitors crumble. And all the best and brightest recruits are anxious to bring their talents and become part of your vibrant and growing organization.
Sadly, none of us lives in a perfect world.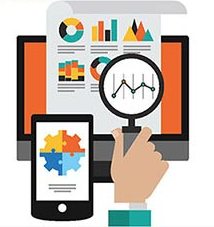 Consider these real-world numbers:
43% of customers break up with a brand due to a poor customer experience
71% of employees are not engaged in their work
77% of customer defections are a direct result of employee attitude
78% of customers have bailed on a transaction due to poor customer service
91% of customers will never willingly do business with the offending company again
The cost of acquiring a new customer is 6-7 times that of keeping an existing one
These figures, compiled from multiple independent sources including Gallup, The White House Office of Consumer Affairs, the American Express Global Customer Service Barometer, Lee Resources and the Maritz 2015 Employee Market Study, demonstrate just how high the stakes are each time an employee and customer interact. This is the critical moment of truth. The point where a company either brilliantly shines and lives their brand promise or falters, leaving the customer with a lackluster experience or, worse yet, a frustrating, angry memory that sends them straight into the arms of a competitor.

Building an Emotional Connection
With all the automated customer engagement tools out there – online order-entry systems, mobile apps, chat bots, intuitive search engines – it's easy to think of a customer interaction as a low-touch process designed to improve efficiency and satisfy customer needs at the speed of light. But those remarkable innovations only make the human connection between a living customer and a breathing employee even more critical. People have a fundamental need to connect. Customers need to see a company as responsive and filled with people who keep their promises in order to build an emotional connection to the brand. Employees crave meaningful work and need to understand how their work impacts others to give them purpose and fulfillment.
We tend to look only at how satisfying a transaction was to the customer. But customer/employee interactions are interpersonal by nature. Each is giving the other verbal and non-verbal cues to express their feelings and desires and exchange information. By expanding our thinking and looking at how satisfying the interaction was for both, we get a much deeper view of it as an interpersonal experience rather than just a simple business transaction.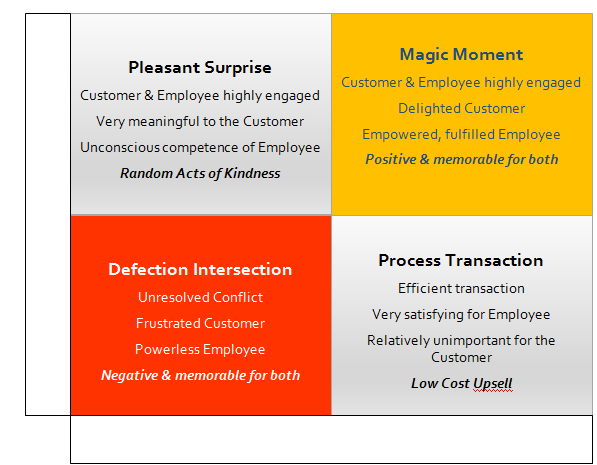 Interpersonal business communications can run the gamut, from Process Transactions satisfying the employee in completing their day-to-day workload yet unmemorable for the customer, to the Pleasant Surprise, a random act of kindness by an employee that's unforgettable to the customer but an everyday occurrence in the employee's busy workday.
Or, it may be a dangerous Defection Intersection with neither customer nor employee satisfied, leaving the customer at risk and pushing the employee down a disengagement path. Finally, there are the Magic Moments where both are fully engaged. The customer is left with a delightful memory and the employee empowered and ready to take on the world. More Magic Moments mean higher employee satisfaction and retention, as well as increased customer satisfaction, loyalty and advocacy. The challenge then is to fully engage employees so they're committed to delivering your brand promise and reinforcing those positive behaviors that create Magic Moments.

Amplifying Magic Moments through Employee Engagement
Take the case of a hospitality resort and gaming company. Their focus on improving their Net Promoter Score concentrated on one simple question:
How would you rate the overall customer service you received from employees?

Research confirmed direct correlations between the guest ratings and revenues.
Guest ratings of "A" realized a marked increase in onsite spend compared to ratings of "B" or below.
"A" rating guests were twice as likely to recommend their resorts compared to those offering a lower score.
"A" ratings also resulted in increased year-over-year spend of 3%-13% compared to a decrease spend of 4%-14% for those rating overall service as "B" or below.
Knowing this, the resort was able to identify those magic moments when employee behaviors drove an "A" rating and built a plan to reinforce those behaviors. First, they connected everyone with a mobile-friendly employee reward and recognition platform. Then, using a combination of ongoing communications, training, regular feedback, tangible rewards and frequent recognition, they began shifting their culture to more effectively engage employees and generate measurable results.
In the seven years since launching the initiative, they:
Achieved the highest overall customer satisfaction scores in the company's history
Actively engaged over 65,000 employees
Delivered over 1.5 million electronic recognitions in 2015 alone
That's the power of active employee engagement focused on a simple and clear goal.

Identifying and Reinforcing Magic Moments
An irate customer shouting and demanding to speak to a manager is a good indicator of a customer experience gone wrong. Finding and reinforcing magic moments, on the other hand, is much more difficult. In years past, a customer delighted with an employee had to find and fill out a comment card or sit down and write a very formal letter of appreciation called an "orchid letter" just to bring that experience to light. Orchid letters were so rare companies would frame them. There were customer satisfaction surveys, but they focused primarily on macro measures. This meant most employee engagement programs depended solely on front-line managers catching their people doing what they felt was right and offering a pat on the back as reinforcement.
The Maritz 2015 Employee Market Study found recognition from customers as the most meaningful to employees, ranking over 40% higher than recognition by front-line managers. This begs the question of how to gain customer recognition to reinforce employee behaviors. Thankfully, today's technology offers some answers.

Too Good To Be True?
Imagine having a problem with your car and taking it to your local dealer for service. The service advisor quickly diagnoses the most likely issue, clearly explains what they expect to do to remedy the problem, quotes you a fair price and tells you when the work will be complete.
Later, you get a call. The car is ready two hours ahead of schedule and the repair costs 25% less than the initial quote. The advisor explains they found one part didn't need to be replaced, and it will last another 100,000 miles. You'd be elated.
A few minutes after taking the car home you receive a text asking for your input. A link lets you answer three simple questions in less than two minutes. Or maybe you praise the company's stellar service in social media, and that comment finds its way into their CX data set. Immediately, both your service advisor and the technician who worked on your car are recognized and rewarded through their smartphones for service excellence based on your answers. The dealership service manager is notified by email and congratulates them in front of the whole shop on a job well done. And you're now confident your next new car will be the same brand purchased from the same dealership.
Sound too good to be true? That's the power of integrating customer experience research systems and employee engagement systems. This is the new frontier in both customer and employee engagement. Integrating those disparate systems reveals those magic moments when the customer becomes a brand advocate and employees feel truly valued and appreciated for their contributions. That's a win for everyone.
The brand understands the customer experience in real time – whether good or bad – and can take immediate action.
Employees are connected to customer feedback, giving them a clear line of sight to their value and tangible evidence of appreciation.
Managers can highlight individual magic moments to the entire team as examples of excellent service.
Gallup's 2013 State of the American Workplace report found that "when organizations successfully engage their customers and their employees, they experience a 240% boost in performance-related business outcomes."

Driving Employee Engagement
As demonstrated, employee engagement is equally critical as customer engagement for overall business success. Some employees are more deeply and directly connected to customers due to their role at the company – usually in the contact center or in customer services. But in many firms this can represent just a fraction of the overall customer base. The bulk of employees can remain separated from the customer, but the business still needs them to know what customers want.
The truth is, the more closely tied to the customer all employee groups are, the more passionate and engaged they'll be. Most employees want to be closer to customer interaction and feedback. When given the opportunity to listen and respond to customer feedback, employees will do it enthusiastically.
To create lift with employee engagement – especially with those who are separated from customers – it's crucial to create and promote transparency and activities that propel company values. Ask employees: "How excited are you about what your company is doing?" Companies tend to dwell on what's going wrong instead of promoting the positive and sharing values and supporting actions regularly and openly.
Of comparative importance, employee attitudes and behavior are revealed in actions like turnover, burnout, productivity and service quality. These are linked to customer attitudes revealed through loyalty, trust, purchase intent and satisfaction. To help employees feel better connected to customers, and therefore drive higher employee engagement, consider implementing the following three actions:
1.
Hold regular, transparent meetings sharing customer feedback
2.
Link customer feedback and employee engagement to business outcomes
3.
Reward good employee behavior, but include the entire supporting teams and not just frontline employees
If we begin thinking of business transactions as interpersonal relationships requiring the active engagement of both customer and employee, we can reshape those transactions into magic moments that not only drive satisfaction for both parties, but business results to the bottom line.
---
About the Authors: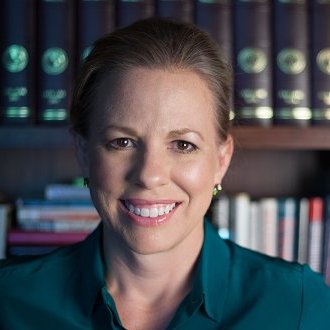 Kimberly Abel-Lanier is the Vice President, CultureNext for Maritz Motivation Solutions. In this role, she is responsible for leading the strategy and development of the company's employee engagement solution, CultureNext. Kimberly has over 20 years of experience in employee engagement strategies and has worked with many F500 global brands to improve their cultures. She is a founding member of Recognition Professionals International. Currently she serves on the Recognition Council for the Incentive Marketing Association, participates on the Board of Directors for the Incentive Federation and is a judge for the Global Employee Engagement Awards.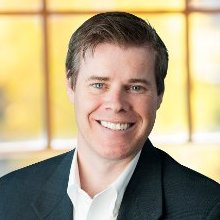 Chris Cottle is the Chief Marketing Officer for MaritzCX and is responsible for all facets of its global marketing and product strategy. This includes marketing-generated revenue contribution, demand generation campaigns, content, product marketing, events, brand and messaging and product management and strategy. Cottle has over twenty-five years of marketing and entrepreneurial experience in business-to-business and business-to-consumer marketing, direct response, advertising, public relations, and business growth. Chris has led marketing teams for large, global companies and fast-growth start-ups. He specializes in efficient and scalable marketing that produces high return on investment. Previously, he led marketing for SaaS software company Allegiance, which was acquired by MaritzCX in 2014.
---
Contact:
Chris Cottle
MaritzCX CMO
385-695-2860