Verint at the Intersection of Customer, Employee Engagement
A leading supplier of customer engagement technology witnesses first-hand the impact of employees on the customer experience and believes engagement could one day rival the customer relationship management (CRM) field in scale.

---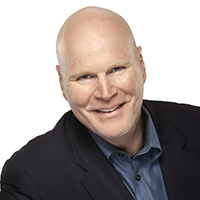 Whenever you call customer service and an automated message informs you that this call may be monitored and recorded, there's a good chance the company analyzing that interchange is publicly-held Verint Inc. (
Verint.com
.) So we asked Ryan Hollenbeck, Senior Vice President, if there is a connection between the customer experience and employee engagement, and the answer was an emphatic yes. That said, Hollenbeck believes businesses have only just begun to strategically address this critical connection.
Born 22 years ago as an analytics firm for security and customer management, Verint had an IPO in 2002 and has continued to expand in both areas. As a leading analytics firm in the customer engagement space, Verint is in a good position to know how much or how little the employee affects the customer experience.
Explains Hollenbeck: "The correlation between empowered and engaged employees and their ability to deliver better customer engagement used to be implied and assumed, now we're getting to the point that we can prove it. There's better data and analytics. That's something CEOs can understand. Now they know an effort to engage employees can yield more profits."
Employees Critical in Complex Transactions
Hollenbeck says the customer analytics services offered by Verint use advanced speech recognition and analytics to sort through millions of transactions to find the interactions that either advance or defeat the sales process or customer relationships. His company's analytics services, he says, have dramatically helped improve the online self-service experience for client customers by understanding the best pathways to help customers complete a transaction.
However, he explains, "the greater the complexity of the interaction, the more critical it is to have a human involved. People love to self-research, everything is going to self-service. Yet what we've learned is that with complex transactions the winners are the ones who have highly skilled and trained employees." What Hollenbeck calls "tipping point" research conducted by his firm found that "people don't want to be sold. They want a consultative approach. They want to ask questions and have good questions asked of them, and they want honest answers. They often know more now than the seller." Trying to educate someone who already feels informed can frustrate a prospect, he explains.
"Sellers need to be brand advocates, but they need to understand what the customer is trying to accomplish. Customers aren't looking for someone to repeat and regurgitate. They want new knowledge that can help down the road." The opportunity is to optimize sales by identifying precisely those factors that are motivating a customer's relationship with a company, says Hollenbeck, although he admits that recruiting and training salespeople who can operate at this level is no easy task and a serious challenge in many industries.

Getting Information to the Front Lines
Verint's technology is designed to provide actionable intelligence in the form of specific examples of behaviors, actions, words, etc. that trigger positive or negative responses that can be used to train and coach customer-facing employees. "The key is to find out what matters and to get that information to the front-line salespeople," Hollenbeck explains. "They are hungry for this information."
He says his company's technology is particularly suited to support product launches. The technology can track every interaction across platform – phones, wireless devices, Internet, etc. – and gauge the effectiveness at the human level by listening to recorded interactions, text, social media, "and what surfaces is what is popular and trending with your customer." The technology and related services also yield lots of competitive information based on what prospects reveal about other products or services. And that information is used to help provide sales and customer service employees real-time information they can use to correct mistakes or improve results. "Today, employees can see how they're doing on their smart phones compared with their peers," says Hollenbeck. "The key is to use that information to help coach and encourage people, to gamify it," rather than use information punitively. "When people think of Verint, they think of a technology company, but we have a consulting organization that helps clients utilize the information they get to make better decisions."
Asked about the emerging engagement field, Hollenbeck says he would describe Verint as a customer engagement company that views the employee as a critical part of the equation. He believes the engagement field is in its early stage. "I wouldn't say it's in total startup phase – everyone is talking about it. When I talk to industry analysts, everyone believes there's a big growth opportunity. With CRM (customer relationship management) so mature, I think something like organizational engagement has the potential to take the same growth course as CRM."
So who are going to be leaders in customer engagement? Hollenbeck says it will be those who help clients optimize customer engagement, "and that's where we will stake our claim. I think we have the chance to be a major player across the board because we have such an open solution set. We say, 'Look, if you want to start with quality monitoring or speech analytics, we can do that. Or if you want to start with knowledge management, web chat, engagement surveys, analytics, we can start there.' Some companies are more focused on operational niches. Our clients want us to focus on things that will help them improve customer engagement. Having an open-ended solution differentiates us from the others and enables us to better respond to how the market is evolving."
One of these services involves helping clients set up effective coaching programs for employees based on the findings from analytics. "What we're finding with a lot of customers, the ones that are visionary, is that they're beginning to see engagement as a sustainable competitive advantage and essential to success," says Hollenbeck. "You have to modernize how to think about relationships and think strategically and recognize that the power has shifted to customers. They dictate the conversation. If you bear that in mind, and marry that up to how you engage your employees and how you're going to respond to their biggest drivers, you have a sustainable model for success."
So why do so many organizations overlook the connection between employee and customer engagement? "I think it's the focus of operational cost," Hollenbeck explains. "You can get stuck into a mindset that focuses only on operational efficiency. But you can't do that forever. There is so much more to customer engagement than operational efficiency."
---
For More Information