Q & A with Dr. Ron McKinley: Why and How to Achieve ISO 10018 Certification for Employers and Solution Providers
Dr. Ron McKinley, Vice President and Chief Standards Officer for the University of Texas Medical Branch at Galveston, co-founder of the UTMB's Enterprise Engagement Advisory Practice focusing on the healthcare and hospitality fields, and co-founder of the International Center for Enterprise Engagement (ICEE), recently spoke to ESM, outlining the benefits of the ISO 10018 framework and how to obtain certification.

ESM: What is the essence of the ISO 10018 standard and why should anyone care?

Dr. McKinley: After about 30 years managing the highly successful 9001 Quality Process Management standards, as well as many others, experts from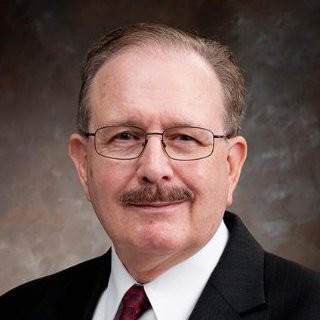 around the world recognized that they had failed to fundamentally address the issue of people. In a series of new standards and principles in 2012, ISO introduced the Annex SL management system, new ISO 9001 Quality Management principles embracing organization-wide engagement, and new ISO 10018 standards designed to flesh out those principles that now apply to 16 ISO standards and which are designed to help any organization large or small.

ESM: What is new about this?

Dr. McKinley: Simply put, the ISO Technical Committees is applying the same type of systematic approach that was originally used to address Quality Management, which in the 1980s was in the same general state as engagement is today. It was a hot topic, there were a lot of initiatives, but efforts were mostly ad hoc. The original ISO 9000 standards grew rapidly because they helped organizations apply a system with agreed-upon terminology and a framework for making sense of the various quality management initiatives. We believe the application of a systematic approach to people can achieve the same sorts of results that were achieved for quality.

ESM: When you say "system," what do you mean?

Dr. McKinley: By that we mean having a systematic approach that starts with a clear brand, culture, values, mission and objectives that unites the needs and desires of all stakeholders. It's not just about employee engagement or customer engagement, but organizational engagement. The next opportunity is to align the activities of leadership recruitment and coaching, job design, assessment; communications in all its forms, learning and gamification, innovation and collaboration, community and diversity, rewards and recognition, analytics, etc. so organizations can measure outcomes. Enterprise Engagement breaks down silos in people management the way ISO 9001 broke down silos in process management.

As someone who has held senior level positions with leading organizations in multiple industries, notably healthcare and hospitality, and who has worked in standards development with people from all over the world, I can personally attest to the fact that most organizations have an ad hoc approach to people management, much like many had an ad hoc approach to quality management, to their detriment, in the 1980s. With the application of a systematic approach, I feel confident that organizations can quickly see a difference.

ESM: How so?

Dr. McKinley: Extensive research by multiple parties, the performance of the EEA's Engaged Company Stock Index (ECSI) and that of others published by the Wall Street Journal and Barron's, have proven the connection between higher levels of engagement and financial success because such companies have:
Greater customer retention and referral rates and therefore less need to advertise through traditional channels.
Higher retention of talent and lower costs related to recruitment because Glassdoor.com and other ratings make recruiting and retention easier.
More productivity due to willingness of people to chip in and perform multiple functions when necessary to meet external or internal customer needs.
Continual quality improvement and innovation coming from the interest of all stakeholders in providing ideas for new products, services or other ways to achieve organizational objectives.
A better customer and employee experience because people feel fulfilled, valued and empowered.
ESM: What are the benefits of ISO 10018 Quality People Management certification?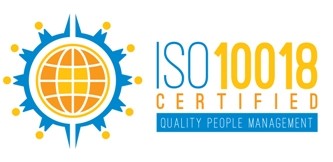 Dr. McKinley: What makes ISO standards unique, and what certainly propelled the growth of ISO 9001, which now has over 1.3 million formal adherents worldwide, is that ISO standards are purely voluntary. They demonstrate a genuine commitment to applying a systematic approach that can be audited by outsiders, both in terms of process and outcomes, which is unique. Traditional ratings are based on perceptions; standards are based on an audit of processes as well. ISO 10018 certification tells investors, customers, employees, vendors and communities that a company is committed to having a formal, systematic approach to meeting the needs of all stakeholders.

That said, I want to add that neither companies nor professionals need to have ISO 10018 certification if they don't see the benefit of marketing it to customers, investors, employees or other potential stakeholders. The standards can be purchased for about $160, the book, Enterprise Engagement: TheRoadmap, 4th edition pretty much lays out the process and ICEE is holding its next conference May 7-8 at Engagement World in Galveston where people can learn about it, and there is an online training and certification program at EEA.tmlu.org that begins at $125 per year for individuals. Organizations can benefit from the systematic application of a process whether or not they get ISO 10018 certification.

ESM: Can you explain what's involved with achieving ISO certification?

McKinley: There are essentially three options for professionals, employers and solution providers:

1. For Professionals/Practitioners seeking EEA Advanced Engagement Practitioner (AEP) certification to support solution-providers and employers seeking ISO 10018 certification, they're required to:
Join the EEA at EEA.tmlu.org as an individual or corporate member to access the training platform.Earn the Certified Engagement Practitioner (CEP) designation through an online test; achieve the Advanced Engagement Practitioner (AEP) level through an additional online test on ISO 9001 and ISO 10018.Develop a written Engagement Business Plan and audit to back it up.
The cost is $125 for individual annual membership or $500 for annual corporate membership, and $1,200 for the Advanced Engagement Practitioner certification process, updated at a cost of about $900 every three years, plus $160 to purchase ISO 9001 standards. The EEA subtracts at least $180 from these fees for EEA members who attend ISO 9001/ISO 10018 Quality People Management training. The estimated time commitment for the CEP is about a week to read Enterprise Engagement: The Roadmap textbook and complete the online modules and tests. The AEP requires several days to read the ISO 9001 standards and take the online test, ten about five days to write up an Engagement Business Plan and provide a detailed audit of it.
2. For Employers seeking to become ISO 10018 certified, they need to:
Employ or contract with at least one person who has achieved the Enterprise Engagement Alliance's Advanced Engagement Certification (See above).
Have the ICEE conduct a gap analysis to help the organization determine what it has to do to pass an audit.Once the organization is confident it has the process and documentation in place, an on-site audit is conducted involving senior and line management involved with the engagement process, as well as a "tracer" audit to meet with employees and customers when appropriate.
The ICEE audit costs for ISO certification start at $5,000 every three years based on company size, plus travel expenses for the auditor. Optional use of ISO 10018 logo is $3,500 per year. The estimated time commitment would be one or two days of management time for the audit, or up to five days for large firms.
3. Solution-Provider Companies seeking to become ISO 10018 certifiers or developers have to:
Achieve a Provisional ISO 10018 certification by employing or contracting with at least one person who has achieved the Advanced Engagement Certification (See above).
Have an ICEE auditor conduct an interview with the AEP-certified consultant and senior management to assess overall understanding of the process.
Have an ICEE auditor accompany your certified employee on an audit or development process.
The cost for the ICEE Audit for ISO Certification start at $2,500 every three years based on company size, plus travel expenses for the auditor. Optional use of ISO 10018 logo is $3,500 per year. The estimated time commitment is the same as above, with a little extra time for the auditor to accompany the process auditor or developer.
ESM: Where can people go to learn about ISO 10018 Quality People Management practices?

McKinley: There are multiple sources of information:

Live: ISO 9001 and ISO 10018 Quality People Management: Enterprise Engagement in Action, May 7-8, Galveston, one hour south of Houston. Part of Engagement World, May 7-9, offering certification and exhibits in multiple areas of engagement. This program specifically prepares people for the Advanced Engagement Certification required for ISO 10018 organizational certification.

In Print: Enterprise Engagement: The Roadmap, 4th Edition, How to Achieve Organizational Results Through People and Quality for ISO 10018 Certification. The first and most comprehensive book on Enterprise Engagement and the new ISO 9001 and ISO 10018 Quality People Management standards.

Online: The Enterprise Engagement Academy at EEA.tmlu.org, providing the only formal training on Enterprise Engagement and the new ISO 9001 and ISO 10018 Quality People Management standards. Provides preparation for professionals to support organizations seeking ISO 10018 employer or solution-provider certification.

News, How-To and Reference Information: Engagement Strategies Media (ESM) at EnterpriseEngagement.org. The Engagement Agency at EngagementAgency.net provides advisory services and support for both employers and solution providers seeking to profit from ISO 10018 Quality People Management principles.

For more information, call Nick Gazivoda, Vice President of Sales, the Enterprise Engagement Alliance, at 914-591-7600, ext. 238; Nick@TheEEA.org.