Enterprise Engagement Field Debuts at Academy of Management Summit in August
Enterprise Engagement was selected by the AOM's human resources faculty to be the subject of a symposium at the organization's annual meeting attended by 10,000 educators from around the world.

The Academy of Management, the world's largest organization of business educators, will present a panel symposium on the new field of Enterprise

Engagement at its upcoming annual meeting in Chicago, Aug. 10-14, attended by as many as 10,000 educators from the U.S. and around the world. "This means that we now have a worldwide forum to introduce Enterprise Engagement as a distinct discipline, as it is likely that it will be well attended by human resources faculty from around the world," says Dr. Ron McKinley, co-founder of the International Center for Enterprise Engagement (ICEE) at the University of Texas Medical Branch, says, adding that the session will also be published in the proceedings.

The Academy of Management has over 19,000 members representing 120 countries, and 25 professional divisions and interest programs to "promote excellence in established management disciplines," according to the organization. "Being selected to present this new field and our curriculum to this body of academics from around the world is an important step forward in the process to create a formal field and discipline," Dr. McKinley notes.

ICEE was founded to create the first certification program for ISO 10018 Quality People Management and to help promote the academic and professional education program developed by the Enterprise Engagement Alliance, whose Enterprise Engagement Academy is the official learning platform for ICEE certification. The curriculum is embodied in the book Enterprise Engagement: The Roadmap 4th edition; the Enterprise Engagement Academy online learning platform at EEA.tmlu.org; and in the Syllabus for courses on Enterprise Engagement.

The theme of this year's AOM event is "Improving Lives," and will address such issues as "how can organizations contribute to the betterment of society through elevating the health and well-being of those who live in it? What role can organizations play in positively affecting the physical, pyschological, social, and financial health of individuals, groups, communities, countries, regions, or global society."


McKinley explains that ICEE recently launched a new Enterprise Engagement Innovation Center at the University of Texas Medical Branch specifically to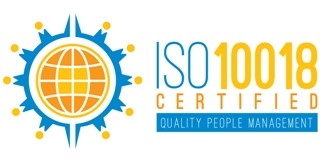 focus on creating a formal marketplace of professional experts, consultants and solution-providers in all areas of engagement, trained in the principles of Enterprise Engagement and ISO 10018 Quality People Management standards. These standards, he says, are now applicable to ISO 9001 Quality and ISO 45001 Occupational Health and Safety standards, as well as 14 other ISO standards. "ISO 10018 is designed to apply to any type of organization, from the smallest not-for-profit to the largest public organization," says McKinley. "Enterprise Engagement is new in the way it applies a systematic approach to engagement of all stakeholders and connects multiple engagement issues, from branding, culture, leadership coaching and assessment to communications, learning, innovation and collaboration, community and diversity, rewards and recognition and analytics. Enterprise Engagement improves performance through customer and talent retention, higher sales, lower costs and more positive community support."

In addition to Dr. McKinley, the EEA's academic board is comprised of:

Dr. Alise Cortex, PhD, Adjunct Faculty, Southern Methodist University.
Dr. Sharon R. Floyd, EdD, SHRM-SCP, Associate Dean, School of Business and Professional Studies, Brandman University, Chapman University System.
Dr. Jacques Forest, PhD, Professor, Organizational Psychology, Universite de Quebec a Montreal.
Anais Thibault Landy, PhD candidate, Universite de Quebec a Montreal.
Dr. Mark Loon, PhD, Faculty Member, Bath Business School, Bath Spa University, College of Business Administration, Tarleton State University.
Dr. Gary Rhoads, PhD, Stephen Mack Covey Professor of Marketing & Entrepreneurship, Department of Business Management, Brigham Young University.
Dr. Dan Wiljanen, PhD, Assistant Professor, Management, Davenport University.

Professionals can get a preview of the new curriculum at ICEE's "Enterprise Engagement in Action" session, May 7-8 at Engagement World in Galveston. Click here to get an overview of all the programs and to register.