Lipic's Engagement Aims to Be Among First With ISO 10018 Engagement
A 154-year-old boutique engagement firm that transitioned from a focus on recognition about 10 years ago is committed to building ISO Quality People Management standards into the company's culture and solution design.
Steve Lipic says he made two big decisions about 10 years ago: purchase Lipic's Recognition Inc. from his family and start down the path toward transitioning into a full-service engagement company. While he admits he still has a way to go, he also credits the focus on engagement for nearly tripling his sales since he took over the company.
The next step, Lipic says, is to take advantage of the new ISO 9001 and ISO 10018 Quality People Management standards. "When you talk about having a process, you need to base it on something independent. The problem now is that there's no basis for anything when it comes to engagement. Everyone is saying essentially the same thing but in a different way, so there's a lot of confusion. ISO brings a practical process to aligning and integrating the various initiatives they undertake to engage people with their brand or their jobs and organizational goals."
Lipic believes that ISO standards have the potential to change the conversation, "…and I want to be the first at the table," he says. "Many companies follow ISO 9001 standards or at least its principles, and many people have heard of it. Having a credible foundation helps focus the conversation on practical, measurable processes offering the type of measurability and analytics organizations increasingly demand. I don't want to wait for customers to ask me about this."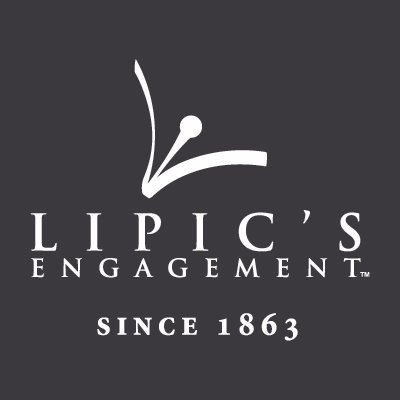 That said, Lipic observes that most companies aren't ready yet for an "enterprise" approach to engagement. "With one company, we started with the President who was intrigued with this story about enterprise engagement, and he brought us to the Vice President and Director of Human Resources." While two of the executives at the table showed a keen interest in the engagement story, he recounts, one senior executive is a firm-believer in "top-grading," a strategy focused on the top 10% and creating a competitive environment to get all others focused on trying to get into the top 10%. That, Lipic says, "Is sort of the anti-engagement story…We ended up for now getting opportunities for more tactical work and will continue to educate the client on best practices, the new ISO people standards and reminding clients of our broader capabilities."
Patience, Lipic says, is key: "I embarked on the engagement journey a decade ago, and it's only as I look back that I realize how much it has changed our business. We've gotten off to a record start this year and yet there's so much more to do in terms of how we can serve our customers in terms of assessment and process design."
The company's business plans this year call for obtaining ISO 10018 Quality People Management certification both as a solution-provider and as an employer. "What's good for the goose is good for the gander," says Lipic, adding that he believes the education of his team, customers and prospects is key. "I think it's important for people to know that one of the world's most credible standards organizations for the first time has determined that all people in the organization are critical to success, and that the best results come from a systematic process. That's the core of our long-term vision—to help clients move from an ad hoc to a process approach."
While Lipic believes this movement will take time, he says he has built the ISO framework into the technology he has licensed and customized to support all the key levers of engagement beyond rewards, such as surveys and tests, content, learning, social media, etc.
His goal: "We want to develop great customer relationships close enough to get face-to-face when needed with our clients to help them on the journey toward a more systematic process to achieve their concrete sales, marketing, human resources, or community goals. We're happy to help them at any step of the journey, mindful of the big opportunity both for their organization and ours."
---
Contact:
Andy Bollwerk
314-775-2505