Guest Insight: Why Our University Hospital Has Created a Center for Enterprise Engagement
The new International Center for Enterprise Engagement was founded last week at the same time that the Academy of Management, the world's largest organization of management professionals, selected the authors' proposal to present a symposium on this new field at the AOM's August Summit:"Improving Lives."

By Dr. Ron B. McKinley, Lee S. Webster and Bruce Bolger

---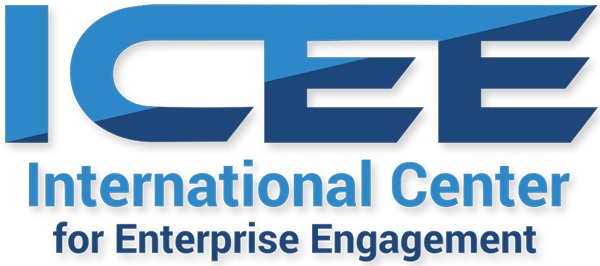 The engagement of all our stakeholders—patients, families, employees, donors and communities—is critical to our organization's success, and yet like thousands of other hospitals, we struggle with a simple fact: despite huge expenditures in patient, employee and community engagement efforts, our industry is doing a bad job at it, at an incalculable cost in patient health, employee well-being and financial performance. The failure to address this fundamental issue is a national tragedy so intractable no one has even bothered to seriously address it—until now.
Last week, the University of Texas Medical Branch (UTMB) announced the creation of the International Center for Enterprise Engagement (TheICEE.org) specifically to support the creation of a field of management to systematically foster the proactive involvement of everyone critical to organizational success. Coincidentally, that same week, the Academy of Management, the world's leading organization of management professionals, accepted our peer-reviewed submission to present the first symposium on this field at the AOM's annual conference in August, themed: "Improving Lives." (see ESM article
here
).
An enterprise approach to engagement is necessary because the performance and well-being of our organizations and people is at stake. We are an employer of 11,000 people with tens of thousands of patients. We work with hundreds of different organizations. We have more than 3,000 students that we're responsible for educating in the most essential skills. And we are also chief administrators for the development of human capital standards for the International Organization of Standardization (ISO). Given all this, it's clear to us that our organization (and potentially millions more like us around the world) can benefit from a formal, systematic approach to engaging people—not just our employees, but our patients and other customers, suppliers, volunteers, students, communities, donors and investors too.
Collectively, U.S. organizations spend hundreds of billions of dollars on tactics and technologies that don't work. It is essential that we address the perennially overlooked fact that most organizations do a poor job of consistently creating a great experience for customers, employees and other stakeholders simply because there's no commonly accepted framework for addressing the issue. Imagine what life would be like if we get this right?
Something Is Not Working
Obviously, something is not working. Despite spending upwards of
$800 billion
in advertising and other marketing, the general level of
customer satisfaction
in the U.S. has not exceeded 77% over the last 10 years, according to the American Customer Satisfaction Index. Poor customer service is a perennial source of aggravation for most of us.
To engage employees, organizations are estimated to spend over $100 billion per year on motivational speakers, leadership coaching, training, communications, innovation programs, community and diversity efforts, benefits, incentives, rewards and recognition, yet only about one-third of employees identify themselves as engaged, and
Gallup
says that number hasn't changed appreciably in over 15 years. Multiple surveys indicate that over 50% of Americans have the Sunday evening blues about going to work the next day.
It's a national tragedy of frustration and waste we take for granted. The consequences are devastating in terms of general unhappiness and dissatisfaction, lost productivity, workplace accidents and absenteeism, waste, failure to innovate, high customer and employee turnover and sub-optimal financial performance. In the healthcare industry, the additional costs include lower Medicare reimbursements, failure to optimize valuable resources and, worse yet, high levels of employee burnout, which leads to talent turnover and likely contributes to the
estimated 200,000 accidental deaths
in U.S. hospitals each year. It's no wonder organizations try all sorts of marketing and human resources tactics to engage customers and employees.
The Economics of Engagement
The upside of getting engagement right is enormous:
Extensive research confirms that organizations with highly engaged stakeholders outperform others because they have greater loyalty and more harmonious relationships with their communities. This leads to positive word of mouth resulting in higher customer, patient and employee retention, and more referrals for both business and talent, greater efficiencies, less waste, accidents and absenteeism and greater overall satisfaction, not to mention more positive press, social media reviews and less litigation.
For public companies, stakeholder engagement has a significant impact on share price performance. The Engaged Company Stock Index, created by the Enterprise Engagement Alliance, as well as stock indices created by Calvert Research and Management and The Drucker Institute and research conducted by Dr. Alex Edmans of the London Business School, have all found a direct correlation between long-term share price performance and high levels of customer, employee and community engagement.
Investors increasingly value the importance of human capital. Last year, a coalition of pension funds with over $2.8 trillion in capital formally petitioned the Securities & Exchange Commission to require public companies to disclose investments in human capital in a manner similar to research and development, declaring such investments "material" to organizational success.
And yet, for all this, most organizations don't know where to start. The University of Texas Medical Branch founded the International Center for Enterprise Engagement because we believe that finding a solution to this challenge is critical to both organizational success and general well-being. As administrators for human resources standards for ISO (the International Organization for Standardization), we have seen what ISO 9000 standards did for Quality Process Management, and we believe the ISO's new 10018 standards can accomplish the same thing for Quality People Management.
Application of a Systematic Approach
In the 1980s, the state of Quality Management in the U.S. was like the state of People Management today: ad hoc and reactive. Because of poor quality in manufacturing and service, the U.S. and other countries were losing market share in many categories to the Japanese, who had implemented a systematic, proactive approach to Quality Management following World War II. Using processes developed by W. Edwards Deming and others, this approach, embodied in ISO 9000 standards, aimed at aligning all organizational efforts toward high levels of customer satisfaction through a proactive focus on consistent quality delivery at every step of the manufacturing process. Those standards contributed to dramatically improved levels of quality in manufacturing around the world, and the latest version of ISO 9000 quality standards are now followed by over 1.3 million companies worldwide. Now there's an opportunity to apply the same systematic process to the way we manage people.
Recognizing that engaging all organizational stakeholders is critical to success, ISO, nearly 40 years after issuing ISO 9000, has now included new standards related to Quality People Management in ISO 9001 and 15 other standards that apply to tens of thousands of organizations in the U.S. alone. In addition, it issued specific ISO 10018 Quality People Management standards to help any organization, ISO certified or not, flesh out those principles to apply a strategic, systematic approach that connects the dots between everything organizations do to engage all their stakeholders under a common mission, vision and values.
ISO 10018 compliance starts with each organization clearly defining its culture, values and mission and how they benefit stakeholders. To deliver on those promises, organizations need to develop a process to align all the activities used to engage people that currently reside in separate "silos" of marketing, sales, human resources, etc. ISO 10018 provides the same framework for breaking down these silos, just as ISO 9000 does with Quality Management. True to ISO's open-source approach, anyone can purchase the ISO 10018 standards online for about $125 and get to work, no certification necessary.
It is not every day that the world's most prestigious standards organization (ISO) releases new guidelines, now taking effect, that touch millions of people around world, and at the same time a major university (UTMB) creates an academic center on a new field (ICEE) whose importance is simultaneously accepted by the leading association of management professionals (AOM).
That's a lot of acronyms, but together they spell PEOPLE.
So now, at long last, there is something we can do to significantly improve our experiences, both as customers and employees, while at the same time providing better results for investors, donors and society at large.

---
For more information:
Lee Webster
409-772-0830
Bruce Bolger
914-591-7600, ext. 230