Global Safety Institute Founded to Support Enterprise Safety Engagement
A new organization has been created to address the long-overlooked issue of the human factor in safety.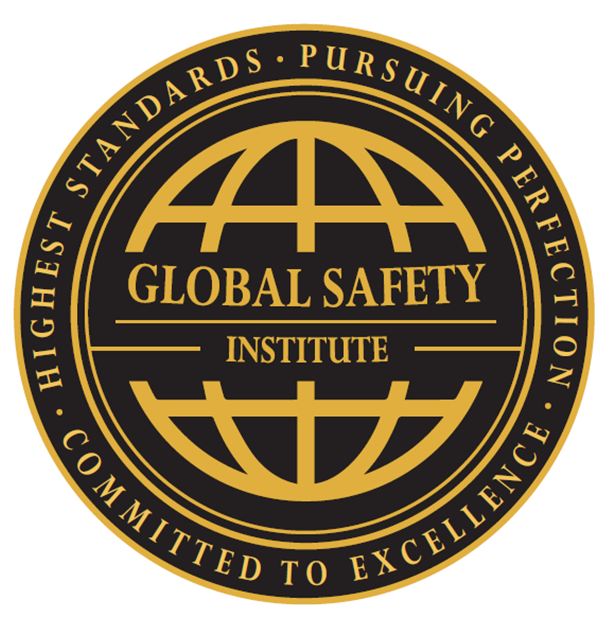 The Global Safety Institute (GSI) at
Globalsafetyinstitute.org
has been launched to promote the emerging discipline of Enterprise Safety Engagement the founders believe is overlooked in OSHA (Occupational Safety & Health Administration) and ISO standards. The new organization will be officially announced at the 'Enterprise Engagement in Action' Conference, Oct. 3-4, at the University of Texas at Arlington. Go to
TheICEE.org/events
for more information.
GSI will bring to market a wide range of solutions, including the Global Safety Institute Index, to help organizations benchmark their levels of Enterprise Safety Engagement safety and practices; a new curriculum and learning platform to be created for the GSI by the Enterprise Engagement Academy at
EEA.tmlu.org
; research on safety and engagement; and consulting and implementation services.
The founders of GSI are Bill Sims Jr. of
Greenbeanleadership.com
, providing the Green Beans and Ice Cream Leadership Workshops, engagement system and coaching process aligned with ISO 45001 and Annex SL; Ben Wilson,
Wilson Consulting
, Melbourne Australia; and
The Bill Sims Company, Inc
., a patented positive reinforcement system to support and align with ISO 45001 and Annex SL. The Engagement Agency at
EngagementAgency.net
is providing advisory services, outreach and curriculum development through its Enterprise Engagement Alliance division.
Explains Dr. Jitu C. Patel, CPEA, a founding GSI board member and Fellow and Ambassador of the American Society of Safety Professionals and a Board of Certified Safety Professionals advocate, "The human factor is probably the most overlooked element to improving safety today. I look forward to supporting this new venture, which has the potential not only to save lives and reduce accidents, but to create an overall better and safer work experience throughout the world."
Says GSI founder Bill Sims: "The new ISO 45001 occupational safety and health standard only now for the first time includes leadership, culture and stakeholder engagement. There is no single global benchmarking system to share best practices, nor a formal consulting and learning process to systematically address it. While progress has been made in reducing the severity of injuries, the number of serious injury and fatality events has plateaued. Medical mistakes alone kill three jumbo jets worth of people per day in our hospitals, and at least 14 workers die every day in the U.S. alone due to a workplace tragedy. It falls to us to stand up and make a difference now."
GSI brings to market five services to help organizations further enhance safety, including:
The Global Safety Index, a five-year-old Enterprise Safety Engagement platform to anonymously benchmark your organization's level of safety engagement against other organizations and to identify opportunities for improvement.
The Enterprise Safety Engagement Curriculum, an online learning platform being created by the Enterprise Engagement Academy front-line managers to better engage the workforce in safety improvement from wherever they are.
Enterprise Safety Engagement Research, a range of academic research identifying the specific factors involved with connecting engagement to best safety and occupational health outcomes.
Consulting and Implementation. GSI provides access to a wide range of training, consulting, auditing and implementation solutions to identify goals, strategies and tactics to address the missing link between safety and engagement.
The GSI Enterprise Safety Engagement Spirit Award. Nominate your company for an award you can display as a mark of commitment to employee safety while GSI develops a formal Enterprise Safety Engagement designation based on actual data.
Bill Sims believes that "Any organization seeking to enhance workplace safety, the employee experience and overall performance can benefit," including:
Employers dedicated to continuous safety improvement who can benefit from a benchmarking, learning and tactical implementation process to engage all stakeholders in safety culture, behaviors and attitudes on a sustainable basis.
Insurance, consultants and other organizations seeking to bring solutions to clients that enhance safety.
Government regulators seeking to address a critical overlooked factor now addressed in ISO 45001: a systematic approach to the engagement of all stakeholders.
For More Information:
Bill Sims, Jr.
803-600-8325
---
Master the Principles of Enterprise Engagement and ISO 9001 and ISO 10018 Quality People Management and 9 New Human Resources Standards
Discover a new internationally sanctioned approach to create new wealthyou're your organization by achieving greater return-on-investment on your organization's budgets for culture, leadership, communications, training, rewards & recognition and more.
Date, Location, and Fees: Wed. Oct. 3, 3 pm-5 pm, and Thu. Oct. 4, 9 am-3 pm, at the University of Texas Arlington, 20 minutes from Dallas Fort Worth Airport.
A crash course on how to apply Enterprise Engagement to everyday organizational goals and to profit from new ISO Annex SL and ISO 10018 standards and certification.
Click here
for more information and to register.
The first and most comprehensive book on Enterprise Engagement and the new ISO 9001 and ISO 10018 quality people management standards.
Online:

The Enterprise Engagement Academy at EEA.tmlu.org
, providing the only formal training on Enterprise Engagement and the new ISO 9001 and ISO 10018 quality people management standards. Provides preparation for professionals to support organizations seeking ISO 10018 employer or solution provider certification, as well as elective courses on Trade Show Engagement, Rewards and Recognition, Government, and other topics.
Plus
: 10-minute short course:
click here
for a 10-minute introduction to Enterprise Engagement and ISO standards on
Coggno.com
.
Services:

The International Center for Enterprise Engagement at TheICEE.org
, offering: ISO 10018 certification for employers, solution providers, and Enterprise Engagement technology platforms; Human Resources and Human Capital audits for organizations seeking to benchmark their practices and related Advisory services for the hospitality field.
The Engagement Agency at EngagementAgency.net
, offering: complete support services for employers, solution providers, and technology firms seeking to profit from formal engagement practices for themselves or their clients, including Brand and Capability audits for solution providers to make sure their products and services are up to date.
Enterprise Engagement Benchmark Tools:
The Enterprise Engagement Alliance offers three tools to help organizations profit from Engagement.
Click here
to access the tools.
• ROI of Engagement Calculator. Use this tool to determine the potential return-on-investment of an engagement strategy.
• EE Benchmark Indicator. Confidentially benchmark your organization's Enterprise Engagement practices against organizations and best practices.
• Compare Your Company's Level of Engagement. Quickly compare your organization's level of engagement to those of others based on the same criteria as the EEA's Engaged Company Stock Index.
• Gauge Your Personal Level of Engagement. This survey, donated by Horsepower, enables individuals to gauge their own personal levels of engagement.
For more information, contact Bruce Bolger at Bolger@TheEEA.org, 914-591-7600, ext. 230.