EEA, Selling Power, and the Sales 3.0 Conference Join Forces to Promote Enterprise Sales Engagement
The Enterprise Engagement Alliance will create a new education track on Enterprise Sales Engagement for Selling Power, the world's leading sales management media platform, and the Engagement World Expo will move to Selling Power's 3.0 Conference and Expo along with a new Brand Experience Pavilion, April 1-2 in San Francisco, followed by the EEA's Enterprise Engagement in Action Conference: ISO Annex SL and ISO 10018 Quality People Management systems on April 3.
The
Enterprise Engagement Alliance
,
Selling Power
and the
Sales 3.0 Conference
have joined forces to introduce a complete range of online and live information services on the topic of Enterprise Sales Engagement. This is part of the emerging field of Enterprise Engagement, whose principles are now required in ISO Annex SL standards affecting 2 million companies worldwide and increasingly from public companies as well. The program includes online content, learning, and a new Engagement World pavilion and Education Program at next year's Sales 3.0 Conference.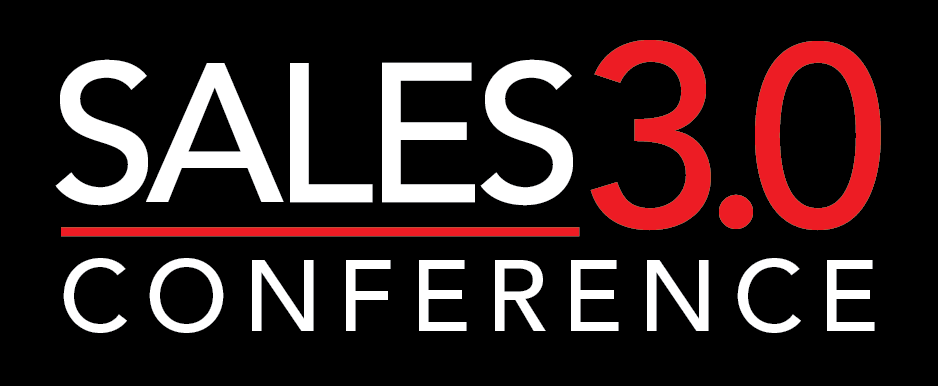 "Enterprise Sales Engagement refers to the process of linking sales management and implementation to the organization's strategic human capital plan, and to the systematic process of integrating the ways organizations engage salespeople, from leadership, coaching learning, communications to empowerment, community, incentives and rewards and recognition," explains Bruce Bolger, Founder of the Enterprise Engagement Alliance at TheEEA.org. Enterprise Sales Engagement processes ensure that the sales team is continually engaged in identifying new opportunities, needs and challenges aligned with that plan, utilizing and helping to create sales enablement tools, and helping clients and colleagues succeed by proactively serving as an information and networking resource.
Under the agreement, the Enterprise Engagement Alliance will produce the content for a new Enterprise Sales Engagement section on the SellingPower.com portal, as well as an online and live learning platform at the Enterprise Engagement Academy at
EEA.tmlu.org
to be introduced at the Sales 3.0 Conference in San Francisco on April 1-2, 2019, which is attended by over 350 sales executives and professionals. The conference expo will include an Engagement World Pavilion of leading full-service and tactical engagement solution-providers, as well as a new pavilion known as the Brand Experience, demonstrating how organizations can selectively use brands to enhance their own brands in gift, reward, loyalty, and recognition programs. Says Gerhard Gschwandtner, Founder and CEO of Selling Power: "In the ideal organization, every employee is a salesperson or in customer service. It is clear that Enterprise Engagement is a key issue for both the C-suite and sales management and that sales engagement and sales enablement are closely intertwined. Without engagement, sales enablement cannot work, and vice-versa. This new subject matter makes perfect sense for our community."

"The sales force has an integral role to play in creating a customer-focused culture throughout the organization," says Bolger. "Enterprise Sales Engagement is a critical part of the overall field of Enterprise Engagement, a new professional and academic management profession based on a system for achieving organizational goals and objectives by fostering the proactive involvement of everyone who can contribute to success - customers, distribution partners, sales and non-sales employees, suppliers, communities, investors, regulators, etc. The field recently received a major boost when the International Organization for Standardization (ISO) created the Annex SL management system requiring 2 million companies following 60 standards to implement for the first time a formal CEO-led human capital and enterprise-wide engagement strategy." The field was formally introduced in a symposium at the recent Academy of Management conference in Chicago, the world's largest gathering of management professors.
"With an audience of the world's largest, most forward-thinking sales professionals, Selling Power and the Sales 3.0 Conference are ideal education and outreach partners," says Bolger.
For More Information
Bruce Bolger
914-591-7600, ext. 230
---
Master the Principles of Enterprise Engagement and ISO 9001 and ISO 10018 Quality People Management and 9 New Human Resources Standards
Discover a new internationally sanctioned approach to create new wealthyou're your organization by achieving greater return-on-investment on your organization's budgets for culture, leadership, communications, training, rewards & recognition and more.
The first and most comprehensive book on Enterprise Engagement and the new ISO 9001 and ISO 10018 quality people management standards.
Online:

The Enterprise Engagement Academy at EEA.tmlu.org
, providing the only formal training on Enterprise Engagement and the new ISO 9001 and ISO 10018 quality people management standards. Provides preparation for professionals to support organizations seeking ISO 10018 employer or solution provider certification, as well as elective courses on Trade Show Engagement, Rewards and Recognition, Government, and other topics.
Plus
: 10-minute short course:
click here
for a 10-minute introduction to Enterprise Engagement and ISO standards on
Coggno.com
.
Services:

The International Center for Enterprise Engagement at TheICEE.org
, offering: ISO 10018 certification for employers, solution providers, and Enterprise Engagement technology platforms; Human Resources and Human Capital audits for organizations seeking to benchmark their practices and related Advisory services for the hospitality field.
The Engagement Agency at EngagementAgency.net
, offering: complete support services for employers, solution providers, and technology firms seeking to profit from formal engagement practices for themselves or their clients, including Brand and Capability audits for solution providers to make sure their products and services are up to date.
Enterprise Engagement Benchmark Tools:
The Enterprise Engagement Alliance offers three tools to help organizations profit from Engagement.
Click here
to access the tools.
• ROI of Engagement Calculator. Use this tool to determine the potential return-on-investment of an engagement strategy.
• EE Benchmark Indicator. Confidentially benchmark your organization's Enterprise Engagement practices against organizations and best practices.
• Compare Your Company's Level of Engagement. Quickly compare your organization's level of engagement to those of others based on the same criteria as the EEA's Engaged Company Stock Index.
• Gauge Your Personal Level of Engagement. This survey, donated by Horsepower, enables individuals to gauge their own personal levels of engagement.
For more information, contact Bruce Bolger at Bolger@TheEEA.org, 914-591-7600, ext. 230.