Commentary: Why the 'Ban Bossy' Campaign is Terrible for Girls
Despite her success and stature, Sheryl Sandberg's alleged role in the Facebook privacy scandal exposed in a recent New York Times report demonstrates why her advice for handling bossy girls is precisely the wrong path to the ascendance of women, or anyone, in the workplace.
Sheryl Sandberg, Chief Operating Officer for Facebook, has led a campaign to ban the word "bossy" when describing girls, arguing that the term discourages them from pursuing leadership careers. While as a male of only average success in business I hesitate to challenge the mission of a powerful female executive, the advice is so patently dangerous it's hard to stay quiet. In fact, the recent
New York Times article
on the practices of Facebook, and Sandberg's alleged role in the company's insidious desire to defend its practices, demonstrates precisely why her advice is so bad. "Bossy" management styles foster poor workplaces and bad behaviors, no matter whether exercised by men or women, as the article clearly indicates.
As the proud father of two daughters and a daughter-in-law-to-be with confident and outgoing personalities well on their ways to successful professional careers, I know that the last thing they ever needed was advice encouraging them to be bossy. In fact, two of these young ladies had their lives made miserable for a time by bossy women, and the other by a bossy man, until she stood up to him. Women don't need to be bossy to succeed; in fact, bossiness is the worst enemy of anyone seeking a leadership role. In today's culture, bossy management styles are toxic, no matter the gender. It's a form of dangerous reverse sexism to encourage girls to act in a manner that will stand in the way of their success.
I would argue that the best way to encourage bossy girls or boys is to praise the confidence and innate leadership that naturally gives rise to such behavior and to encourage their desire to mobilize people toward the achievement of goals in a positive way. The objective is to guide them toward more sustainable leadership styles that inspire rather than bully people into submission. It's easy to demonstrate how patience and respect for the desires of others leads to better results in the long run than trying to boss people and that, in fact, bossiness is generally toxic and self-defeating at any time in life and in any organization.
After reading the NYT article about Facebook and Sandberg's role there, one might conclude that her bossiness campaign is a conscious or subconscious justification for her own leadership style and path to success, a style that in the end could be her downfall.
Parents and teachers: Please ignore Sheryl Sandberg's terrible advice. Don't ever encourage bossiness in girls or boys. Girls don't need to be bossy to get ahead; they need to have the same confidence, skills, respect for others, perseverance and sense of mission all successful leaders exhibit on their path to success.
---
Master the Principles of Enterprise Engagement to Achieve Organizational Goals and Enhance Your Career
Profit from a new systematic approach to engagement to enhance your organization's brand equity; increase sales, productivity, quality, innovation, and safety, and reduce risks.
Achieve ISO 10018 Quality People Management Certification to demonstrate your organization's strategic commitment to people to your customers, employees, distribution partners, vendors, communities, investors, and regulators.
Live Education:
Enterprise Engagement in Action Conference at Engagement World
, April 3, 2019, in San Francisco, in conjunction with the Selling Power Sales 3.0 Conference. Learn about the economics, framework, and implementation process for an ISO certifiable approach to achieving organizational objectives by strategically fostering the proactive involvement of all stakeholders.
Learn more and register now
.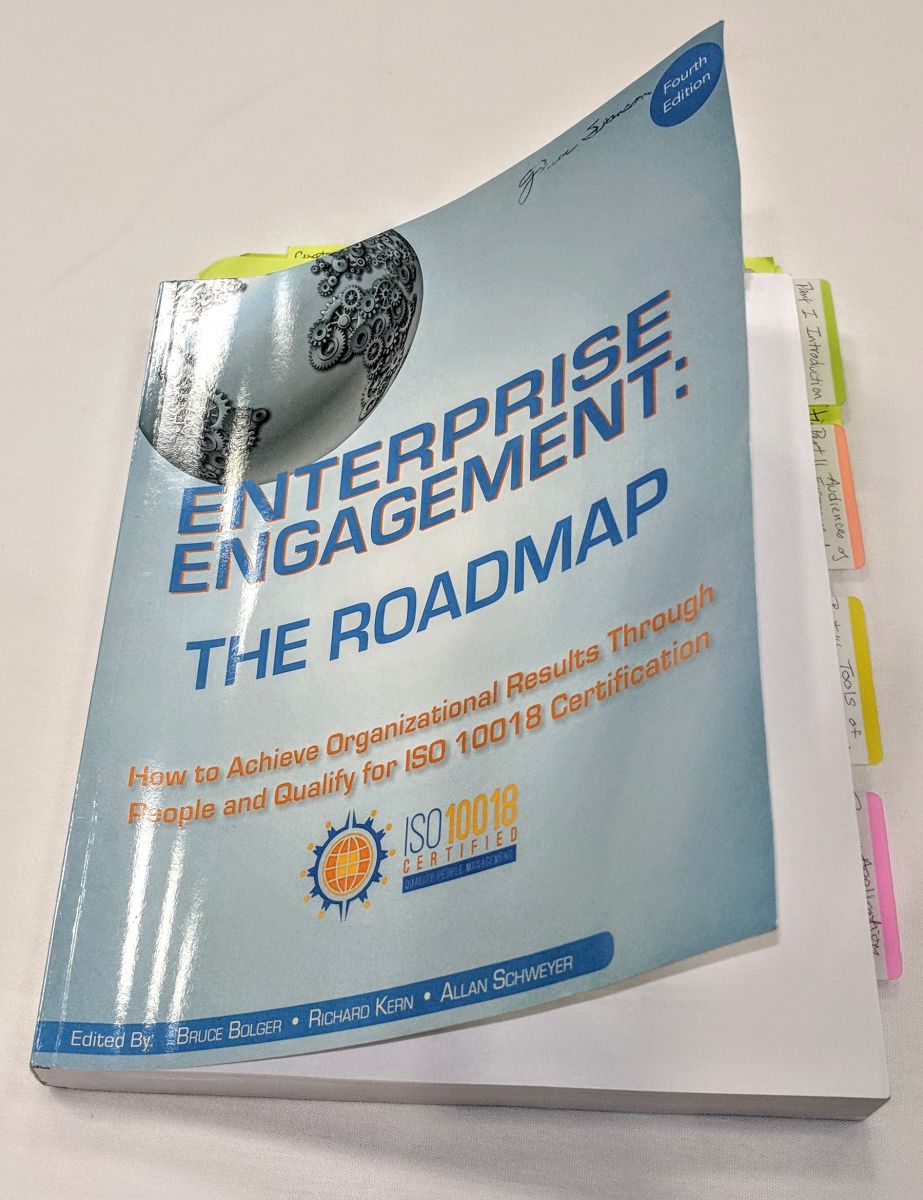 In Print:

Enterprise Engagement: The Roadmap 4th Edition, How to Achieve Organizational Results Through People and Quality for ISO 10018 Certification.
The first and most comprehensive book on Enterprise Engagement and the new ISO 9001 and ISO 10018 quality people management standards.
Online:

The Enterprise Engagement Academy at EEA.tmlu.org
, providing the only formal training on Enterprise Engagement and the new ISO 9001 and ISO 10018 quality people management standards. Provides preparation for professionals to support organizations seeking ISO 10018 employer or solution provider certification, as well as elective courses on Trade Show Engagement, Rewards and Recognition, Government, and other topics.
Plus
: 10-minute short course:
click here
for a 10-minute introduction to Enterprise Engagement and ISO standards on
Coggno.com
.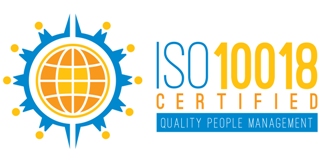 Services: The International Center for Enterprise Engagement at TheICEE.org
, offering: ISO 10018 certification for employers, solution providers, and Enterprise Engagement technology platforms; Human Resources and Human Capital audits for organizations seeking to benchmark their practices and related Advisory services for the hospitality field.
The Engagement Agency at EngagementAgency.net
, offering: complete support services for employers, solution providers, and technology firms seeking to profit from formal engagement practices for themselves or their clients, including Brand and Capability audits for solution providers to make sure their products and services are up to date.
C-Suite Advisory Service
—Education of boards, investors, and C-suite executives on the economics, framework, and implementation processes of Enterprise Engagement.
Speakers Bureau
—Select the right speaker on any aspect of engagement for your next event.
Mergers and Acquisitions.
The Engagement Agency's Mergers and Acquisition group is aware of multiple companies seeking to purchase firms in the engagement field. Contact Michael Mazer in confidence if your company is potentially for sale at 303-320-3777.
Enterprise Engagement Benchmark Tools:
The Enterprise Engagement Alliance offers three tools to help organizations profit from Engagement.
Click here
to access the tools.
• ROI of Engagement Calculator. Use this tool to determine the potential return-on-investment of an engagement strategy.
• EE Benchmark Indicator. Confidentially benchmark your organization's Enterprise Engagement practices against organizations and best practices.
• Compare Your Company's Level of Engagement. Quickly compare your organization's level of engagement to those of others based on the same criteria as the EEA's Engaged Company Stock Index.
• Gauge Your Personal Level of Engagement. This survey, donated by Horsepower, enables individuals to gauge their own personal levels of engagement.
For more information, contact Bruce Bolger at Bolger@TheEEA.org, 914-591-7600, ext. 230.