Sen. Elizabeth Warren Proposes Bill That Would Mandate Enterprise Engagement Practices at Large Companies
The proposal, backed by a prestigious group of investors and scholars, requires very large companies "to consider the interests of all corporate stakeholders, including employees, customers, and communities."
U.S. Senator Elizabeth Warren (D-Mass.) has introduced the Accountable Capitalism Act to "help eliminate skewed market incentives and return to the era when American corporations and American workers did well together." The bill requires big companies to obtain a new corporate charter which consider the interests all stakeholders, according to a press statement. The bill is backed by a
prestigious group
of investors and scholars.
The bill, the release says, "is based on the
benefit corporation
model that 33 states and the District of Columbia have adopted and that companies like Patagonia, Danone North America, and Kickstarter have embraced with strong results." Specifically, the Accountable Capitalism Act:
•
Requires corporations with over $1 billion in annual revenue to obtain a federal charter from a proposed Office of U.S. Corporations at the Department of Commerce. The new federal charter obligates company directors to "consider the interests of all corporate stakeholders—including employees, customers, shareholders and the communities in which the company operates." Note that this is precisely the EEA's definition of Enterprise Engagement and is the framework underlying ISO Annex SL and ISO 10018 Quality People Management standards.
•
Empowers workers at large corporations to elect at least 40% of board members, borrowing from what the statement says is the "successful approach in Germany and other developed economies."
•
Restricts the sales of company shares by the directors and officers of U.S corporations: "To ensure that they are focused on the long-term interests of all corporate stakeholders, the bill prohibits directors and officers of United States corporations from selling company shares within five years of receiving them or within three years of a company stock buyback."
•
Prohibits these corporations from making any political expenditures without the approval of 75% of its directors and shareholders: "Drawing on a
proposal
from John Bogle, the founder of the investment company Vanguard, U.S. corporations must receive the approval of at least 75% of their shareholders and 75% of their directors before engaging in political expenditures."
•
Permits the federal government to revoke the charter of a United States corporation if the company has engaged in repeated and egregious illegal conduct. State Attorneys General would be authorized to submit petitions to the Office of United States Corporations to revoke a United States corporation's charter based on "a history of egregious and repeated illegal conduct and has failed to take meaningful steps to address its problem."
Warren says that "for most of our country's history, American corporations balanced their responsibilities to all their stakeholders—employees, shareholders, communities—in corporate decisions. It worked: profits went up, productivity went up, wages went up, and America built a thriving middle class. But in the 1980s a new idea quickly took hold: American corporations should focus only on maximizing returns to their shareholders. That had a seismic impact on the American economy. In the early 1980s, America's biggest companies dedicated less than half of their profits to shareholders and reinvested the rest in the company. But over the last decade, big American companies have dedicated 93% of earnings to shareholders - redirecting trillions of dollars that could have gone to workers or long-term investments. The result is that booming corporate profits and rising worker productivity have not led to rising wages."

---
Master the Principles of Enterprise Engagement to Achieve Organizational Goals and Enhance Your Career
Profit from a new systematic approach to engagement to enhance your organization's brand equity; increase sales, productivity, quality, innovation, and safety, and reduce risks.
Achieve ISO 10018 Quality People Management Certification to demonstrate your organization's strategic commitment to people to your customers, employees, distribution partners, vendors, communities, investors, and regulators.
Live Education:
Enterprise Engagement in Action Conference at Engagement World
, April 3, 2019, in San Francisco, in conjunction with the Selling Power Sales 3.0 Conference. Learn about the economics, framework, and implementation process for an ISO certifiable approach to achieving organizational objectives by strategically fostering the proactive involvement of all stakeholders.
Learn more and register now
.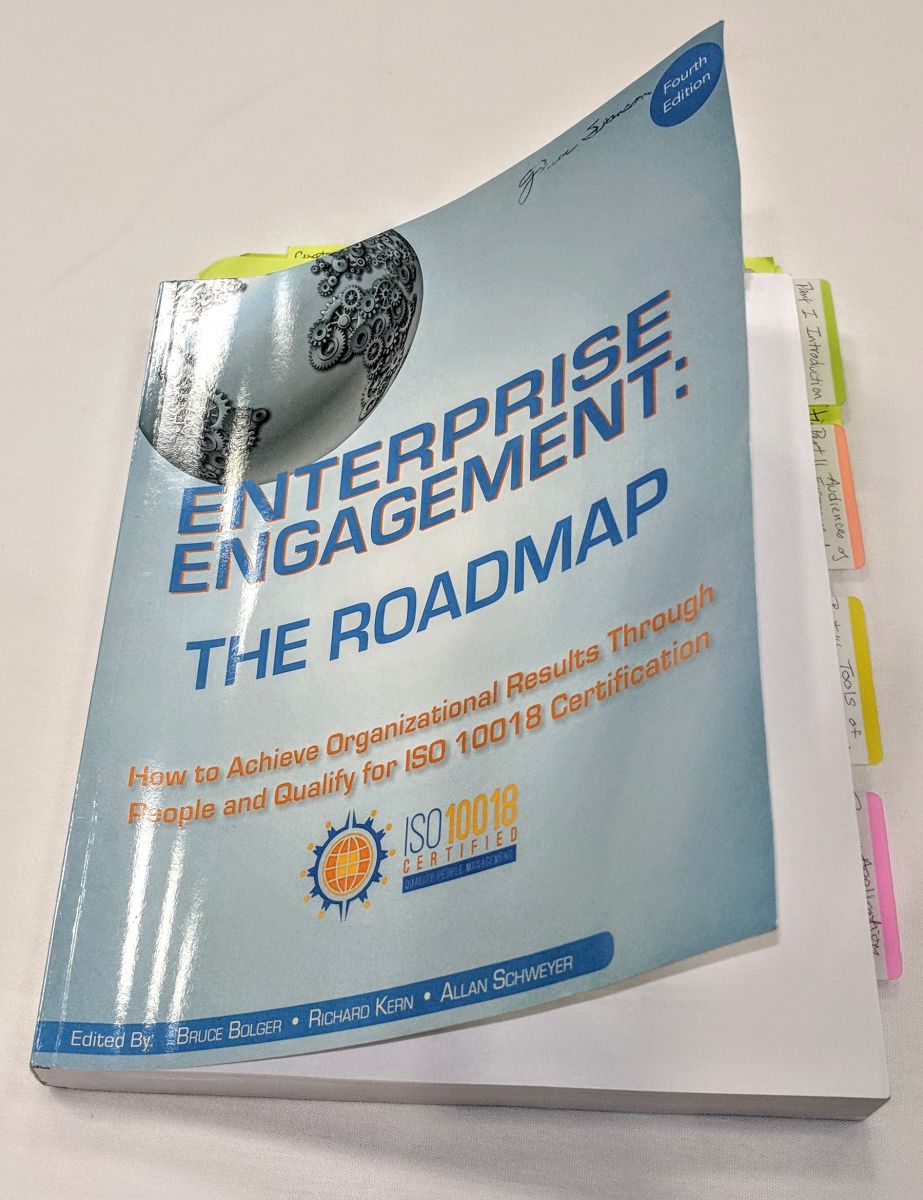 In Print:

Enterprise Engagement: The Roadmap 4th Edition, How to Achieve Organizational Results Through People and Quality for ISO 10018 Certification.
The first and most comprehensive book on Enterprise Engagement and the new ISO 9001 and ISO 10018 quality people management standards.
Online:

The Enterprise Engagement Academy at EEA.tmlu.org
, providing the only formal training on Enterprise Engagement and the new ISO 9001 and ISO 10018 quality people management standards. Provides preparation for professionals to support organizations seeking ISO 10018 employer or solution provider certification, as well as elective courses on Trade Show Engagement, Rewards and Recognition, Government, and other topics.
Plus
: 10-minute short course:
click here
for a 10-minute introduction to Enterprise Engagement and ISO standards on
Coggno.com
.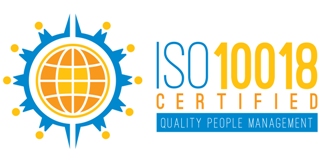 Services: The International Center for Enterprise Engagement at TheICEE.org
, offering: ISO 10018 certification for employers, solution providers, and Enterprise Engagement technology platforms; Human Resources and Human Capital audits for organizations seeking to benchmark their practices and related Advisory services for the hospitality field.
The Engagement Agency at EngagementAgency.net
, offering: complete support services for employers, solution providers, and technology firms seeking to profit from formal engagement practices for themselves or their clients, including Brand and Capability audits for solution providers to make sure their products and services are up to date.
C-Suite Advisory Service
—Education of boards, investors, and C-suite executives on the economics, framework, and implementation processes of Enterprise Engagement.
Speakers Bureau
—Select the right speaker on any aspect of engagement for your next event.
Mergers and Acquisitions.
The Engagement Agency's Mergers and Acquisition group is aware of multiple companies seeking to purchase firms in the engagement field. Contact Michael Mazer in confidence if your company is potentially for sale at 303-320-3777.
Enterprise Engagement Benchmark Tools:
The Enterprise Engagement Alliance offers three tools to help organizations profit from Engagement.
Click here
to access the tools.
• ROI of Engagement Calculator. Use this tool to determine the potential return-on-investment of an engagement strategy.
• EE Benchmark Indicator. Confidentially benchmark your organization's Enterprise Engagement practices against organizations and best practices.
• Compare Your Company's Level of Engagement. Quickly compare your organization's level of engagement to those of others based on the same criteria as the EEA's Engaged Company Stock Index.
• Gauge Your Personal Level of Engagement. This survey, donated by Horsepower, enables individuals to gauge their own personal levels of engagement.
For more information, contact Bruce Bolger at Bolger@TheEEA.org, 914-591-7600, ext. 230.