1-800-Flowers.com Business Gift Services Team Earns Certified Engagement Solution Provider (CESP) Status
Featured EEA Supporter:

Three account executives on the
1-800-Flowers.com
Business Gift Services team have earned their Certified Engagement Practitioner (CEP) designation from the Enterprise Engagement Academy at
EEA.tmlu.org
. This certifies that they completed online training on the field of Enterprise Engagement and have demonstrated a basic understanding of this strategic and systematic approach to engaging all stakeholders. The 1-800-Flowers.com team has corporate sales responsibility for about a dozen brands, including 1-800-Flowers.com, Harry & David, Cheryl's Cookies and Simply Chocolate.
The new CEPs are Christine Brooks, Lori DeAngelo and Laura Koumas. There are two more members of the team in the certification process now, according to Earl Hurd, Sales Manager. "After that we'll look at our internal recognition processes against the ISO standard and identify any gaps."
"Industry learning and certification are important to us," Hurd continues. "It's the third leg of our business gifting expertise. All three of the team members with CEPs came to us with background in markets where gifting is a fundamental practice. Christine from Wall Street, Lori in media and her own events company, and Laura from the hospitality market. They've experienced the power of gifting to transform relationships. In addition, they've learned the product side, matching audience, goal and budget with product, services and logistics for a one-time campaign, such as customer acquisition, or a strategic program like surprise and delight or employee recognition. The EEA training now adds process discipline and analytic tools needed to ensure the programs consistently deliver expected results."
Hurd explains: "The EEA training allows us to go beyond 'what, where, how many and when' into guiding on selection, customization, messaging, measurement, process efficiency, testing, etc. That's important across our customer set. Smaller customers appreciate the insights on operational issues as they pilot a program. We've already seen that with several that had an idea but no resources for program design. Larger customers, and their incentive partners, appreciate that we engage smoothly because we understand their success drivers."
Concludes Hurd: "The EEA certification is important to our team individually, and they're proud of it. They appreciate our encouragement and investment in their development. That little logo announces each of them has the professional skills, knowledge and experience to add value at any stage of a program, which is critical because the goal is long-term relationships and value.
The CESP is equally important to our enterprise. It combines CEP expertise with proven strengths—brands, quality, fulfillment and services—to support programs at any scale."
For more information on the Certified Engagement Practitioner program, go to
EEA.tmlu.org
.
---
Featured EEA Supporter:
The Enterprise Engagement Academy
Master the hottest new profession through online training and certification.
For More Information
Or, contact:
Bruce Bolger, President
245 Saw Mill River Rd., Suite 106
Hawthorne NY 10532
914-591-7600, ext. 230
---
Master the Principles of Enterprise Engagement to Achieve Organizational Goals and Enhance Your Career
Profit from a new systematic approach to engagement to enhance your organization's brand equity; increase sales, productivity, quality, innovation, and safety, and reduce risks.
Achieve ISO 10018 Quality People Management Certification to demonstrate your organization's strategic commitment to people to your customers, employees, distribution partners, vendors, communities, investors, and regulators.
Live Education:
The Brand Engagement Conference
, June 18-20, 2019, Chicago, in conjunction with the Selling Power Sales 3.0 Conference. Learn a breakthrough, practical approach to enhance performance and stakeholder experiences at Selling Power's Sales 3.0 Conference, "Frictionless Selling," June 18-19, and "Enterprise Engagement in Action," June 20, at the Drake Hotel.
Register now
.
In Print:

Enterprise Engagement: The Roadmap 5th Edition.
The first and most comprehensive book on Enterprise Engagement and the new ISO 9001 and ISO 10018 quality people management standards.
Online:

The Enterprise Engagement Academy at EEA.tmlu.org
, providing the only formal training on Enterprise Engagement and the new ISO 9001 and ISO 10018 quality people management standards. Provides preparation for professionals to support organizations seeking ISO 10018 employer or solution provider certification, as well as elective courses on Trade Show Engagement, Rewards and Recognition, Government, and other topics.
Plus
:
10-minute short course:
click here
for a 10-minute introduction to Enterprise Engagement and ISO standards on
Coggno.com
.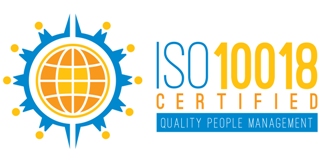 Services: The International Center for Enterprise Engagement at TheICEE.org
, offering: ISO 10018 certification for employers, solution providers, and Enterprise Engagement technology platforms; Human Resources and Human Capital audits for organizations seeking to benchmark their practices and related Advisory services for the hospitality field.
The Engagement Agency at EngagementAgency.net
, offering: complete support services for employers, solution providers, and technology firms seeking to profit from formal engagement practices for themselves or their clients, including Brand and Capability audits for solution providers to make sure their products and services are up to date.
C-Suite Advisory Service
—Education of boards, investors, and C-suite executives on the economics, framework, and implementation processes of Enterprise Engagement.
Speakers Bureau
—Select the right speaker on any aspect of engagement for your next event.
Mergers and Acquisitions.
The Engagement Agency's Mergers and Acquisition group is aware of multiple companies seeking to purchase firms in the engagement field. Contact Michael Mazer in confidence if your company is potentially for sale at 303-320-3777.
Enterprise Engagement Benchmark Tools:
The Enterprise Engagement Alliance offers three tools to help organizations profit from Engagement.
Click here
to access the tools.
• ROI of Engagement Calculator. Use this tool to determine the potential return-on-investment of an engagement strategy.
• EE Benchmark Indicator. Confidentially benchmark your organization's Enterprise Engagement practices against organizations and best practices.
• Compare Your Company's Level of Engagement. Quickly compare your organization's level of engagement to those of others based on the same criteria as the EEA's Engaged Company Stock Index.
• Gauge Your Personal Level of Engagement. This survey, donated by Horsepower, enables individuals to gauge their own personal levels of engagement.
For more information, contact Bruce Bolger at Bolger@TheEEA.org, 914-591-7600, ext. 230.