The Role of the Chief Engagement Officer
Despite hundreds of billions of dollars spent annually by organizations to engage employees and customers, numerous independent research studies find that neither employee nor customer engagement have improved appreciably in more than a decade. The reason? It turns out engagement is an organizational issue that involves all stakeholders and requires a systematic approach to addressing all their interests.
Featured EEA Supporter:

---
Ask anyone in management at large organizations about what frustrates them most, and one of the most common answers is silos—the walls that go up between different departments or divisions that lead to poor internal customer service, competition for resources, back-biting and worse. Silos not only cause frustration, they create inefficiencies that impede performance. There is now so much evidence that organizations that break down these barriers to address the interests of all stakeholders outperform their competitors that investors have taken notice: over $17 trillion in investment capital and multiple so-called ESG (Environmental, Social and Governance) funds such as the JUST Capital ETF (Exchange-Traded Fund) now focus on public companies with high levels of customer, employee and community engagement and sustainable management practices.

As more CEOs get on board and lead a strategic and systematic approach to engaging all stakeholders, those at large organizations will either accept responsibility for the role of Chief Engagement Officer with the support of a single executive or will need to put someone in charge of the effort.

With so much research, empirical evidence and common sense linking enterprise-wide engagement to financial results, it's clear that every organization can benefit from aligning the interests of all stakeholders in the organization's brand, values, mission, goals and objectives.

The challenge? Most organizations silo engagement between multiple executives so that no one is truly accountable, with the CEO often mediating between competing factions for resources and priorities. The role of the CEO, with or without the support of the Chief Engagement Officer, is to oversee a strategy to ensure the organization delivers its brand promises, not only to consumers but to all sales and non-sales employees, distribution partners, vendors and communities to ensure that everyone has similar expectations and understands how they can benefit from or contribute to the organization.
Bust up The Silos
The Chief Engagement Officer must have the authority to bust up the silos and eliminate the politics to keep the entire organization focused on common goals rather than infighting for resources and standing. This means that in the new world of the people-centric CEO, human resources, sales, marketing, customer service, operations and compliance—any group in which people are the primary resource or customer—will either report to the Chief Engagement Officer, or the CEO will designate that this person is the stand-in for the CEO in all Enterprise Engagement-related matters. CEOs at larger companies who decide to assume this role on their own will still need the help of a full-time senior level executive, as the scope of the job, as outlined below, is simply too much for a CEO to implement with so many other responsibilities.

Either way, the CEO must be the unwavering heart and soul of the Enterprise Engagement process, making a point to get face-to-face with all stakeholders in a way that demonstrates genuine interest and an open ear, and that actively and personally supports every key strategic and tactical element of the Enterprise Engagement plan. He or she will build into almost every day's schedule the style advocated by author Tom Peters: MBWA—manage by walking around.
Engage All Stakeholders in A Systematic Way
When ISO (The International Organization for Standardization) determined in the last decade that it had failed to address the issue of people in its quality, safety and 58 other management standards, the Technical Committee didn't just consider employees, but rather all stakeholders. The new Annex SL requirements now embedded in 60 ISO standards specifically call for a CEO-led strategic and systematic approach to addressing the needs of all interested parties—employees, customers, distribution partners, vendors, communities, regulators…in other words, anyone who touches the organization.

The challenge is that most organizations aren't set up to look at all stakeholders holistically. Most divide the management of customers, sales and non-sales employees, vendors and communities into multiple fiefdoms, so that departmental leadership often works at cross-purposes, or worse. Great organizations break down these silos to align the interests of all stakeholders toward common goals. Research on successful organizations finds that sustainable performance comes not just from having engaged customers or dedicated employees, but from having all stakeholders engaged in a common definition of the brand and its values, mission, goals and value proposition to its various stakeholders.

The process of managing the needs of all interested parties in a large organization is a full-time job, and not one that involves the traditional definition of Human Resources Manager or what some organizations call Chief People Officer. Why? Because the job involves the management of not just employees but all stakeholders and requires as much an understanding of consumer and distribution partner expectations of the brand as it does of employees, communities, investors and even, in some cases, regulators.

At organizations small enough for CEOs to regularly engage with all employees and many customers, it's the CEO's job. In a large organization—one with perhaps over 100 employees—it's a full-time position to assist the CEO, as can be seen by these core elements of an Enterprise Engagement Operating System:
1) Establish a clear definition of the brand, mission, values, goals and the role of the CEO in promoting the effort throughout the year.
2) Create and manage an Enterprise Engagement Business Plan or Operating System to manage the organization in a strategic and systematic manner.
3) Make every attempt to ensure that the right leaders and employees are recruited and developed for the right jobs consistent with the brand, values (culture) and objectives.
4) Regularly assess, survey, or obtain feedback from all stakeholders—customers, distribution partners, employees, vendors, communities, etc.—as relevant.
5) Ensure open communication to create a community, inform and reinforce values and connections.
6) To the extent possible, design jobs that not only maximize productivity, but also quality and retention by considering the human need for empowerment, self-determination and flexibility.
7) Ensure that training in the workplace is both strategic (in that it reminds people of their role in the organization) and tactical (in that it gives them the skills to not only succeed at their jobs but also to fulfill their capabilities and aspirations).
8) Create a sense of community and dynamism by encouraging collaboration at work and support Corporate Social Responsibility efforts and diversity.
9) Establish a process of rewards and recognition that surprises, delights and emotionally moves people who demonstrate through their actions the values of the organization and what's needed to achieve goals.
10) Seriously monitor all the qualitative and quantitative data for ROI, and in large organizations mine it to discover what within your overall culture fosters sustainable dedication.
11) The CEO will be responsible for any disclosures an organization chooses to make to investors and other stakeholders.
Of any position in a major company, the CEO and/or Chief Engagement Officer will have among the most measurable in terms of performance, because the measures will include the very same metrics that many public companies eventually will be compelled to either voluntarily (or in some countries mandatorily) disclose:
•
Number of full-time/salaried employees and independent contractors, compared with previous years.
•
Overall payroll compared with previous years.
•
Overall nonpayroll expenses (incentives, recognition, benefits, training, excluding taxes), and as a percentage of payroll.
•
Employee retention (percentage retained year-to-year).
•
Number of independent contractors (compared with previous years) and overall expenditures on independent contractors.
•
Customer retention (percentage retained year-to-year).
•
Overall expenditures in marketing and sales costs, and as a percentage of overall sales, compared with previous years.
•
Number of reportable accidents/deaths compared with previous years.
•
Expenditures in Corporate Social Responsibility, with comparisons.
•
Number of lawsuits (by employee, customer, community), with year-over-year comparison.
•
Successful implementation of the current year's overall Enterprise Engagement Operating System or plan.
Chief Engagement Officer Qualifications
Because so many executives get siloed into operations, sales, marketing, human resources and finance, one of the big challenges will be finding senior executives who have; a) the executive authority to figuratively "knock heads" in order to break down silos and build alignment; b) the listening and empowerment skills necessary to inspire engagement; and c) the broad set of skills and challenges to weave together a holistic solution. From a skills and experience standpoint, the Chief Engagement Officer should have a fundamental understanding of and experience with:
1) Brand, culture and organizational values and how to build alignment around a common value proposition for all stakeholders.
2) How recruitment and leadership development can support and align with the organizational strategy.
3) The role of assessment, surveys and feedback tools and how to make sure the right information gets to the right people and is acted upon expeditiously.
4) Every form of communication, from digital and print to face-to-face and three-dimensional, to make sure that the overall brand, values and goals are effectively conveyed to all stakeholders.
5) Learning platforms and how they need to be tied to an overall organizational development strategy that supports the brand proposition.
6) Job design strategies that seek to make people more productive, engaged and quality conscious, and which build flexibility into the workplace to promote job-sharing efficiencies.
7) Innovation and collaboration practices that sustain continuous improvement.
8) Community and diversity strategies to create a culture of inclusion and warmth.
9) How to structure rewards and recognition programs to support both extrinsic and intrinsic motivation and communicate organizational values.
10) The role of technology and how it can be used to create a community, enhance information flow and address all levers of engagement in an auditable way.
10) Measurement, analytics and prescriptive use of data.
11) Human Capital disclosure issues and formats.
If your organization seeks to improve efficiencies through an Enterprise Engagement or other Operating System, the Chief Engagement Officer might also serve as the chief implementor of that process.
Sound like a tall order? It is, which is one explanation for why such an obvious and necessary role has taken a generation to emerge.
The Enterprise Engagement Academy at
EEA.tmlu.org
and
Enterprise Engagement: The Roadmap 5th Edition
, available on Amazon.com and most online bookstores, are specifically designed to provide a more complete desk reference for CEOs or Chief Engagement Officers aspiring to apply a strategic and systematic approach to engaging all stakeholders.
---
Featured EEA Supporter:
The Enterprise Engagement Academy
Master the hottest new profession through online training and certification.
For More Information
Or, contact:
Bruce Bolger, President
245 Saw Mill River Rd., Suite 106
Hawthorne NY 10532
914-591-7600, ext. 230
---
Master the Principles of Enterprise Engagement to Achieve Organizational Goals and Enhance Your Career
Profit from a new systematic approach to engagement to enhance your organization's brand equity; increase sales, productivity, quality, innovation, and safety, and reduce risks.
Achieve ISO 10018 Quality People Management Certification to demonstrate your organization's strategic commitment to people to your customers, employees, distribution partners, vendors, communities, investors, and regulators.
Live Education:
The Brand Engagement Conference
, June 18-20, 2019, Chicago, in conjunction with the Selling Power Sales 3.0 Conference. Learn a breakthrough, practical approach to enhance performance and stakeholder experiences at Selling Power's Sales 3.0 Conference, "Frictionless Selling," June 18-19, and "Enterprise Engagement in Action," June 20, at the Drake Hotel.
Register now
.
In Print:

Enterprise Engagement: The Roadmap 5th Edition.
The first and most comprehensive book on Enterprise Engagement and the new ISO 9001 and ISO 10018 quality people management standards.
Online:

The Enterprise Engagement Academy at EEA.tmlu.org
, providing the only formal training on Enterprise Engagement and the new ISO 9001 and ISO 10018 quality people management standards. Provides preparation for professionals to support organizations seeking ISO 10018 employer or solution provider certification, as well as elective courses on Trade Show Engagement, Rewards and Recognition, Government, and other topics.
Plus
:
10-minute short course:
click here
for a 10-minute introduction to Enterprise Engagement and ISO standards on
Coggno.com
.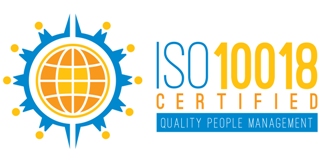 Services: The International Center for Enterprise Engagement at TheICEE.org
, offering: ISO 10018 certification for employers, solution providers, and Enterprise Engagement technology platforms; Human Resources and Human Capital audits for organizations seeking to benchmark their practices and related Advisory services for the hospitality field.
The Engagement Agency at EngagementAgency.net
, offering: complete support services for employers, solution providers, and technology firms seeking to profit from formal engagement practices for themselves or their clients, including Brand and Capability audits for solution providers to make sure their products and services are up to date.
C-Suite Advisory Service
—Education of boards, investors, and C-suite executives on the economics, framework, and implementation processes of Enterprise Engagement.
Speakers Bureau
—Select the right speaker on any aspect of engagement for your next event.
Mergers and Acquisitions.
The Engagement Agency's Mergers and Acquisition group is aware of multiple companies seeking to purchase firms in the engagement field. Contact Michael Mazer in confidence if your company is potentially for sale at 303-320-3777.
Enterprise Engagement Benchmark Tools:
The Enterprise Engagement Alliance offers three tools to help organizations profit from Engagement.
Click here
to access the tools.
• ROI of Engagement Calculator. Use this tool to determine the potential return-on-investment of an engagement strategy.
• EE Benchmark Indicator. Confidentially benchmark your organization's Enterprise Engagement practices against organizations and best practices.
• Compare Your Company's Level of Engagement. Quickly compare your organization's level of engagement to those of others based on the same criteria as the EEA's Engaged Company Stock Index.
• Gauge Your Personal Level of Engagement. This survey, donated by Horsepower, enables individuals to gauge their own personal levels of engagement.
For more information, contact Bruce Bolger at Bolger@TheEEA.org, 914-591-7600, ext. 230.