First Certifications of ISO HR Standards Now Available
HR professionals and consultants now have a new way to distinguish themselves as industry leaders through the first-ever ISO certifications for human capital management provided only by the International Center for Enterprise Engagement by the people who helped pioneer their creation. An independent study underlines the ROI of standards in the U.K: over $30 billion in economic value a year is attributed to standards and nearly 40% of the country's productivity growth.
The people who helped launch the first working group to create ISO (International Organization for Standardization) standards for human resources management, now will be the first to provide certification for those standards. The International Center for Enterprise Engagement at
TheICEE.org
, of which Dr. Ron B. McKinley and Lee S. Webster are co-founders, is offering the first ISO certifications for five human resources standards and for additional ISO HR standards as they come through the pipeline.
The first ISO HR standards available for certification are:
ISO 10667, assessment services delivery;
ISO 30401 knowledge management;
ISO 30409 workforce planning, and
ISO 30414 guidelines for internal and external capital reporting.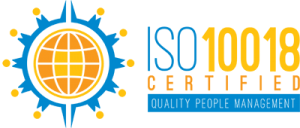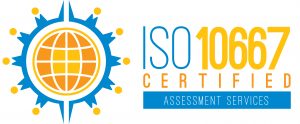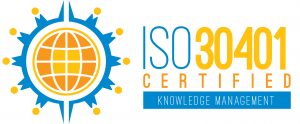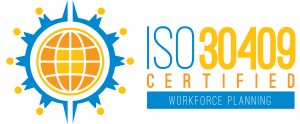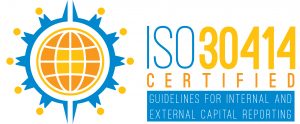 These new certifications are in addition to the ISO 10018 quality people management professional and organizational certifications.

The standards come at a particularly opportune time because organizations in many parts of the world are grappling with ways to enhance customer and talent retention and address growing demands for sustainable management practices. The potential impact of standards in human capital are eye-opening: standards boost U.K. productivity and improve performance, enhance innovation, and support the country's domestic and international trade, according to the study, Benefits of Using Standards, undertaken by the independent research Centre for Economics and Business Research (Cebr) and commissioned by BSI, the British Standards Institute. The analysts found that:

$10.2 billion is contributed by standards to the U.K. economy
37.4% of productivity growth can be attributed to standards
28.4% of annual U.K. GDP growth can be attributed to standards, equivalent to $10.2 billion a year
$7.58 billion of additional U.K. exports per year can be attributed to standards
ICEE and the EEA provide monthly three-class scheduled webinar courses on Enterprise Engagement and ISO 10018 quality people management and other HR standards.
The next monthly course of CEP classes are at 2:30 Eastern on July-August:
July 23, July 30, Aug. 6. The full three-class courses are free to EEA members; one class is free to Enterprise Engagement Advocate Network members.
Click here
for info.
Certifications are overseen by Dr. McKinley and Webster. Together, they led the creation of the first ISO HR 260 working group that created the human resources standards and served as administrators for all these standards until earlier this year. The first recipient of ISO 30401 knowledge management standard will be announced shortly, and the first applicant for ISO 30414 certification in guidelines for internal and external capital reporting is being assessed this summer.
Says Dr. McKinley, "As an executive in human resources for most of my career, I can safely say that most organizations of all sizes and type lack the type of systematic approach to managing human resources practices that are considered essential in manufacturing and other complex businesses. Lee and I worked for years with hundreds of people to create these standards to provide a meaningful, open-source approach to implementing effective practices in all areas of management and human resources. This certification can help tens of thousands of human resources executives and solution providers distinguish themselves in the market by bringing better practices to potentially hundreds of thousands of organizations."
Adds Webster, "Having worked for so many years to create these standards, it makes sense now to focus on making sure they are put into practice."
The certification process includes:
Demonstration of at least three years of management experience in human resources, sales, marketing, operations or administrative management; people with five years or more experience can qualify for a lead auditor for no additional fees.
Demonstration of a firm grasp of the standard in a 30- 45-minute recorded video webinar, and a written audit based on a case study provided or on a real company.
Upon completion of this process, people qualify for a provisional certification until they conduct their first full audit under the review of the ICEE auditor. Concludes Dr. McKinley, "If ISO standards can do for human capital management just a fraction of what it did to transform quality management, they provide a unique opportunity for profession to provide a true value to all stakeholders."
For More Information
Bruce Bolger
International Center for Enterprise Engagement at
TheICEE.org
---
Master the Principles of Enterprise Engagement to Achieve Organizational Goals and Enhance Your Career
Profit from a new strategic and systematic approach to engagement to enhance your organization's brand equity; increase sales, productivity, quality, innovation, and safety, and reduce risks.
Get trained to become a Chief Engagement Officer for your organization.
Achieve ISO 10018 Quality People Management Certification to demonstrate your organization's strategic commitment to people to your customers, employees, distribution partners, vendors, communities, investors, and regulators.
Learn how to create Sustainability or Integrated Reports for Your Organization or Clients.
Get up-to-speed on ISO human resources standards and guidelines to enhance HR performance.
Live Education: Enterprise Engagement in Action. Take advantage of scheduled monthly live webinar preparation courses for the Certified Engagement Practitioner designation consisting of three one-hour classes and of quarterly Advanced Engagement Practitioner courses consisting of three one-hour webinar classes. The AEP course is for individuals or teams seeking preparation ISO 10018 professional certification status. ICEE periodically runs regional one-day workshops on ISO 10018 Quality People Management principles and certification.
Resources: The Brand Media Coalition, the only guide to the story-telling power of brands and where to source them for business, event, promotional gifting, and rewards and recognition.
2019 Enterprise Engagement Solution Provider Directory
. The only directory of engagement solution providers covering all types of agencies and tactics as well as insights on how to select them.
Communities: The Enterprise Engagement Alliance and Advocate and the Brand Media Coalition free resource centers offering access to the latest research, news, and case studies; discounts, promotions, referrals, and commissions, when appropriate to third-party solution providers from participating coalition solution provider members.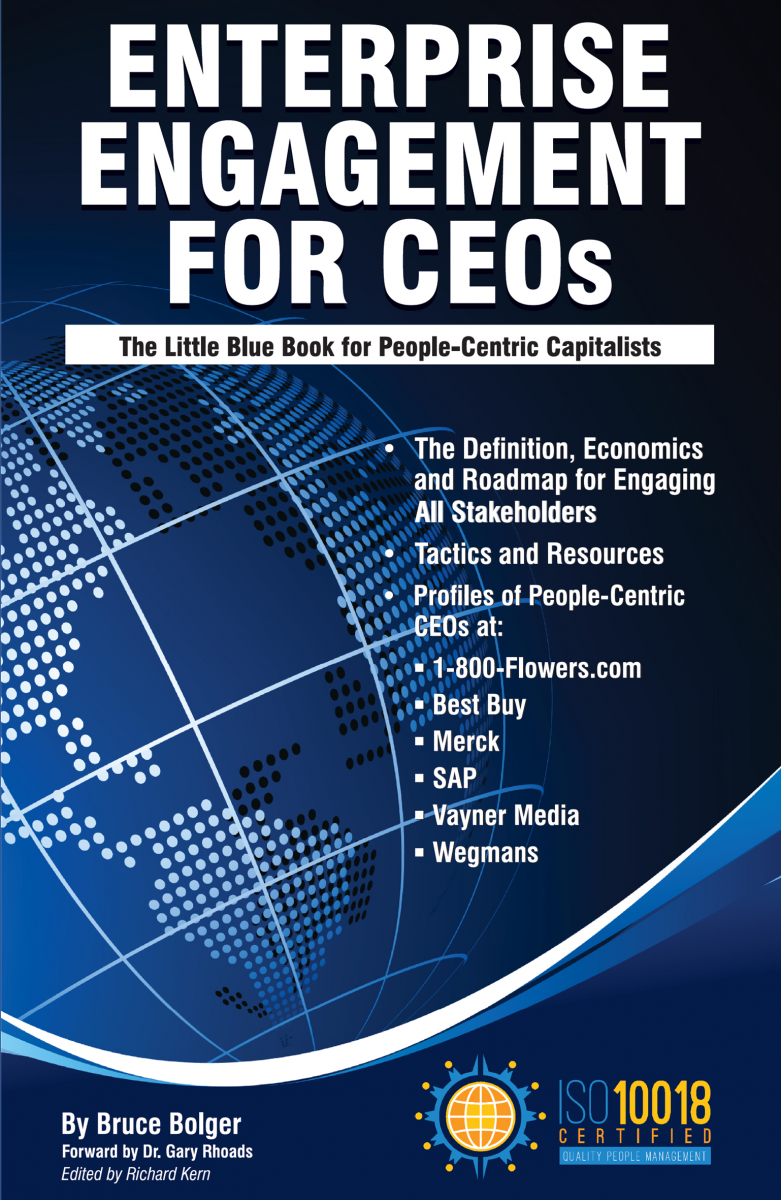 Written specifically to provide CEOs and their leadership teams a concise overview of the framework, economics, and implementation process of a CEO-led strategic and systematic approach to achieving success through people. (123 pages, $15.99)
Enterprise Engagement: The Roadmap 5th Edition
The first and most comprehensive book on Enterprise Engagement and the new ISO 9001 and ISO 10018 quality people management standards. Includes 36 chapters detailing how to better integrate and align engagement efforts across the enterprise. (312 pages, $36.)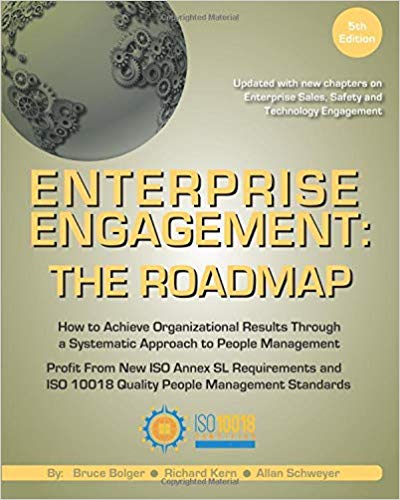 Online:
• 10-minute short course: click here for a 10-minute introduction to Enterprise
• Engagement and ISO standards on Coggno.com.
• 5-minute Audiopedia summary of the Enterprise Engagement field.
Services:
• The International Center for Enterprise Engagement at TheICEE.org, offering: ISO 10018 certification for employers, solution providers, and Enterprise Engagement technology platforms; Human Resources and Human Capital audits for organizations seeking to benchmark their practices and related Advisory services for the hospitality field.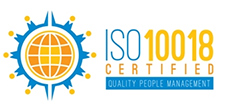 • The Engagement Agency at EngagementAgency.net, offering: complete support services for employers, solution providers, and technology firms seeking to profit from formal engagement practices for themselves or their clients, including Brand and Capability audits for solution providers to make sure their products and services are up to date.
• C-Suite Advisory Service—Education of boards, investors, and C-suite executives on the economics, framework, and implementation processes of Enterprise Engagement.
• Speakers Bureau—Select the right speaker on any aspect of engagement for your next event.
• Mergers and Acquisitions. The Engagement Agency's Mergers and Acquisition group is aware of multiple companies seeking to purchase firms in the engagement field. Contact Michael Mazer in confidence if your company is potentially for sale at 303-320-3777.
Enterprise Engagement Benchmark Tools: The Enterprise Engagement Alliance offers three tools to help organizations profit from Engagement. Click here to access the tools.
• ROI of Engagement Calculator. Use this tool to determine the potential return-on-investment of an engagement strategy.
• EE Benchmark Indicator. Confidentially benchmark your organization's Enterprise Engagement practices against organizations and best practices.
• Compare Your Company's Level of Engagement. Quickly compare your organization's level of engagement to those of others based on the same criteria as the EEA's Engaged Company Stock Index.
• Gauge Your Personal Level of Engagement. This survey, donated by Horsepower, enables individuals to gauge their own personal levels of engagement.
For more information, contact Bruce Bolger at Bolger@TheEEA.org, 914-591-7600, ext. 230.