Two New Books Advocate Stakeholder Capitalism
Professors from Harvard Business School, University of Virginia's Darden School of
Business and George Washington University author books that include the fundamental need for CEOs to lead a strategic and systematic approach to addressing the needs of all stakeholders.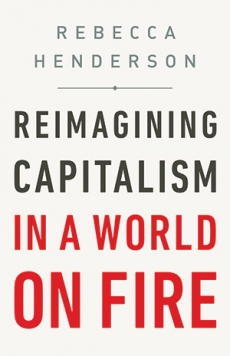 The financial and societal benefits of a stakeholder approach to Capitalism is front and center in these two recently published books.
In
Reimagining Capitalism in a World on Fire
, the author Rebecca Henderson argues that companies have to move beyond maximizing profits to identify business opportunities to meet society's needs, and that they should consider the welfare of all stakeholders. Investors, she asserts, will benefit by focusing on the long term and considering social and environmental impact. She believes that governments need to regulate markets more strictly and impose carbon taxes. The solution to failing capitalism, she says, lies in all sectors working together to address challenges through collective action, with the result being not only a better world but more profitable businesses and a stronger economy.
Rebecca Henderson is the John and Natty McArthur University Professor at Harvard University.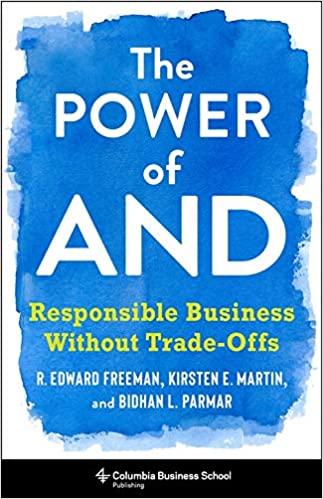 The Power of AND: Responsible Business Without Trade-Offs
, by R. Edward Freeman, Kirsten E. Martin, and Bidhan L. Parmar, detail an emerging business model built on:
•
Prioritizing purpose as well as profits;
•
Creating value for stakeholders as well as shareholders;
•
Seeing business as embedded in society as well as markets;
•
Recognizing people's full humanity as well as their economic interests, and
•
Integrating business and ethics into a more holistic model.
Drawing on examples from multiple companies, industries, and countries, the authors seek to demonstrate that these values support resilience and prosperity over the long term. They share real-world success stories they say disprove the conventional wisdom that there are unavoidable trade-offs between acting ethically and succeeding financially. The Power of And is written to present a conceptual revolution about what it means for business to be responsible, providing a new story to help all kinds of companies thrive.
R. Edward Freeman is University Professor and Elis and Signe Olsson Professor of Business Administration at the University of Virginia Darden School of Business. Kirsten E. Martin is associate professor of strategic management and public policy at the George Washington University's School of Business. Bidhan L. Parmar is associate professor of business administration at University of Virginia Darden School of Business.
---
Master the Principles of Stakeholder Capitalism And Implementation Through Enterprise Engagement
Education, Certifications, and Information to Activate
Stakeholder Capitalism Available Nowhere Else
A complete learning, certification, and information program and a course syllabus for educators.
Training and Certification
Enterprise Engagement Alliance Education: Certified Engagement Practitioner; Advanced Engaged Practitioner, and Certified Engagement Solution Provider learning and certification programs on how to implement Stakeholder Capitalism principles at the tactical level.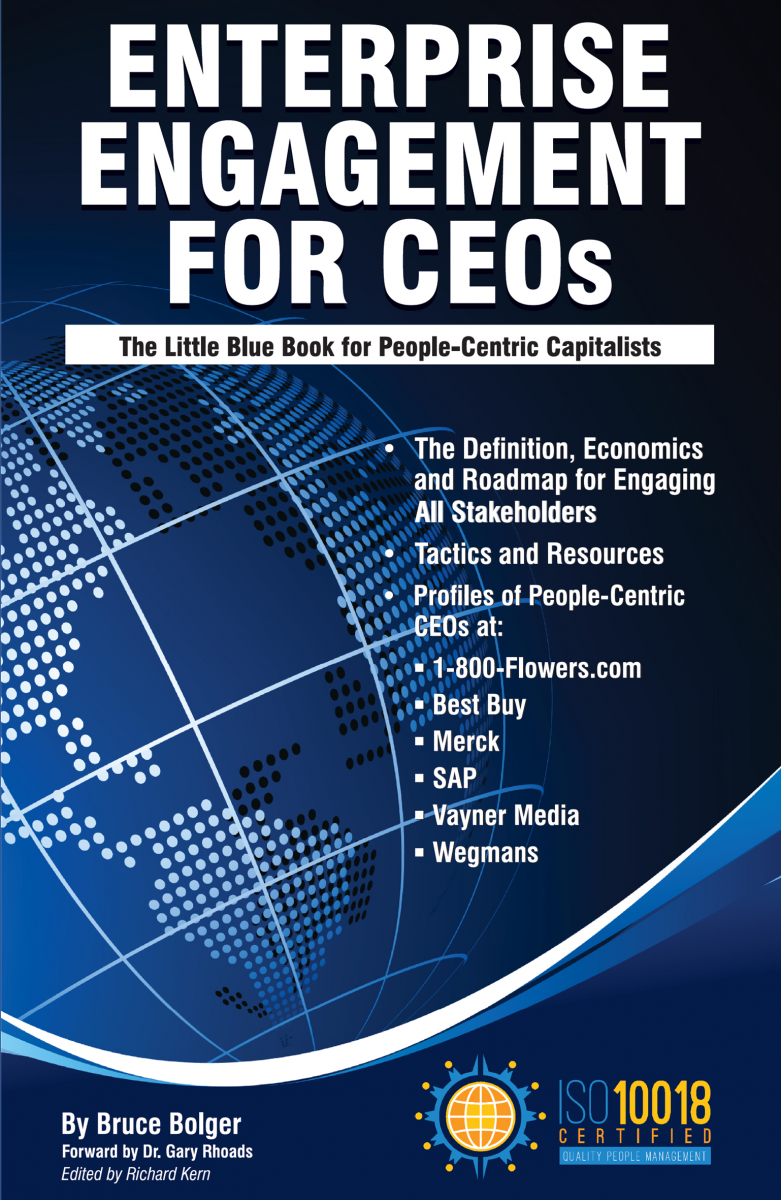 Join the EEA to begin your certification process or see our other resources below.
THE ONLY BOOKS ON STAKEHOLDER CAPITALISM IMPLEMENTATION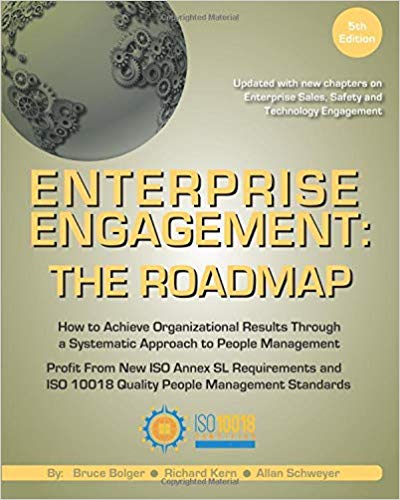 Enterprise Engagement: The Roadmap 5th Edition
The first and most comprehensive book on Enterprise Engagement and the new ISO 9001 and ISO 10018 quality people management standards. Includes 36 chapters detailing how to better integrate and align engagement efforts across the enterprise. (312 pages, $36.)
OTHER RESOURCES TO ACTUALIZE STAKEHOLDER CAPITALISM
Communities:
The
Enterprise Engagement Alliance and Advocate
and the
Brand Media Coalition
free resource centers offering access to the latest research, news, and case studies; discounts, promotions, referrals, and commissions, when appropriate to third-party solution providers from participating coalition solution provider members.
Enterprise Engagement
Resources:
EEXAdvisors.com provides the only curated online marketplace to access hundreds of solution providers in all areas of human capital management and enterprise engagement throughout the world.
Online Overview:
10-minute short course: click here for a 10-minute introduction to Enterprise Engagement and ISO standards from the Coggno.com learning platform.
Services:
• The Engagement Agency at EngagementAgency.net, offering: complete support services for employers, solution providers, and technology firms seeking to profit from formal engagement practices for themselves or their clients, including Brand and Capability audits for solution providers to make sure their products and services are up to date.
• C-Suite Advisory Service—Education of boards, investors, and C-suite executives on the economics, framework, and implementation processes of Enterprise Engagement.
• Speakers Bureau—Select the right speaker on any aspect of engagement for your next event.
• Mergers and Acquisitions. The Engagement Agency's Mergers and Acquisition group is aware of multiple companies seeking to purchase firms in the engagement field. Contact Michael Mazer in confidence if your company is potentially for sale at 303-320-3777.
Enterprise Engagement Benchmark Tools: The Enterprise Engagement Alliance offers three tools to help organizations profit from Engagement. Click here to access the tools.
• ROI of Engagement Calculator. Use this tool to determine the potential return-on-investment of an engagement strategy.
• EE Benchmark Indicator. Confidentially benchmark your organization's Enterprise Engagement practices against organizations and best practices.
• Compare Your Company's Level of Engagement. Quickly compare your organization's level of engagement to those of others based on the same criteria as the EEA's Engaged Company Stock Index.
• Gauge Your Personal Level of Engagement. This survey, donated by Horsepower, enables individuals to gauge their own personal levels of engagement.
For more information, contact Bruce Bolger at Bolger@TheEEA.org, 914-591-7600, ext. 230.