Engagement Vet Launches Catalyst to Help Enhance Performance
A 30-year veteran of the incentive, events, and engagement field with a special focus on Business Operating Systems and return-on-investment measures, Todd Hanson has launched Catalyst Performance Group to help organizations build more sustainably successful businesses with better stakeholder experiences. Bruce Bolger, Founder of the Enterprise Engagement Alliance, serves as an Executive Advisor.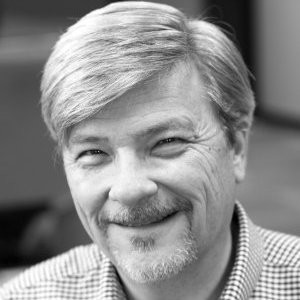 What better time to launch a business that helps organizations apply a more strategic and systematic approach to managing their people and operations? Any complacency that existed during the past decade of economic growth has vanished. That's the conclusion of Todd Hanson, who has launched Catalyst Performance Group this spring, already with multiple clients seeking to take advantage of the benefits of Business Operating Systems and return-on-investment methodology to manage themselves more effectively during the pandemic and beyond.
Widely used in Japan, in many large US companies, and now by thousands of companies using any one of several popular approaches, Business Operating Systems (BOS) help organizations find the best path forward, engage the entire team in the brand and goals, and implement a management process that streamlines operations, fosters greater alignment, creates better experiences, and most of all, higher performance and less headaches and risks. "A BOS applies the same logic to people management as operating systems do for manufacturing and logistics—by applying a proactive, strategic and systematic approach to managing your people and related operations, organizations can enjoy the same efficiencies and positive results enjoyed by those in manufacturing, along with greater resilience and agility," Hanson explains.
"Innovative leaders have used Business Operating Systems for decades to achieve better results and stakeholder experiences. A BOS helps you make better decisions, foster alignment, save money, achieve better results, and create better experiences for all stakeholders," he adds.
Hanson, himself a successful entrepreneur, has focused on developing and applying BOS principles to management and marketing for over 20 years. "We are not consultants. We teach a framework, facilitate sessions where we work 'on' the business, and guide our clients every step of the way to achieve sustainable success measured against clear goals. Within days, we start giving CEOs and leadership teams confidence and peace of mind through the application of a BOS to: Get the team aligned, including a product, service, or organizational pivot if necessary; create a formal and measurable two-page business plan; establish an agile process for effective implementation and performance measurement, and enhance efficiency and experiences through regular, cross-functional and disciplined progress meetings. Application of the system is always a transformational experience."
Hanson is an author and speaker on both Business Operating Systems and engagement return-on-investment. In his early years, Hanson was Senior Vice President of Sales for Creative Group Inc, an Appleton, WI-based incentive travel, meetings, rewards and recognition business, designing and managing large face-to-face and individual engagement efforts for leading companies. After that, he started a people performance management business focusing on engagement process design, implementation and return-on-investment measurement, where he also ran a business incubator helping dozens of businesses get started. He then served as Chief Engagement Officer for a leading strategic live event and media services firm, Creative Visions Inc., in Raleigh, NC. For the past six years, Todd has pioneered the development and implementation of Business Operating Systems coupled with enterprise engagement strategies and tools that have driven profitable results for clients.
Todd has earned the Certified ROI Professional designation from the ROI Institute Inc. and the Certified Professional of Incentive Management designation from the Incentive Marketing Association. He is a founding member of the Enterprise Engagement Alliance at TheEEA.org in 2008 and serves as a Senior Advisor and on the organization's Executive Action Committee.
https://roiinstitute.net/ http://incentivemarketing.org
For More Information
Todd Hanson, Founder
---
Master the Principles of Stakeholder Capitalism And Implementation Through Enterprise Engagement
Education, Certifications, and Information to Activate
Stakeholder Capitalism Available Nowhere Else
A complete learning, certification, and information program and a course syllabus for educators.
Training and Certification
Enterprise Engagement Alliance Education: Certified Engagement Practitioner; Advanced Engaged Practitioner, and Certified Engagement Solution Provider learning and certification programs on how to implement Stakeholder Capitalism principles at the tactical level.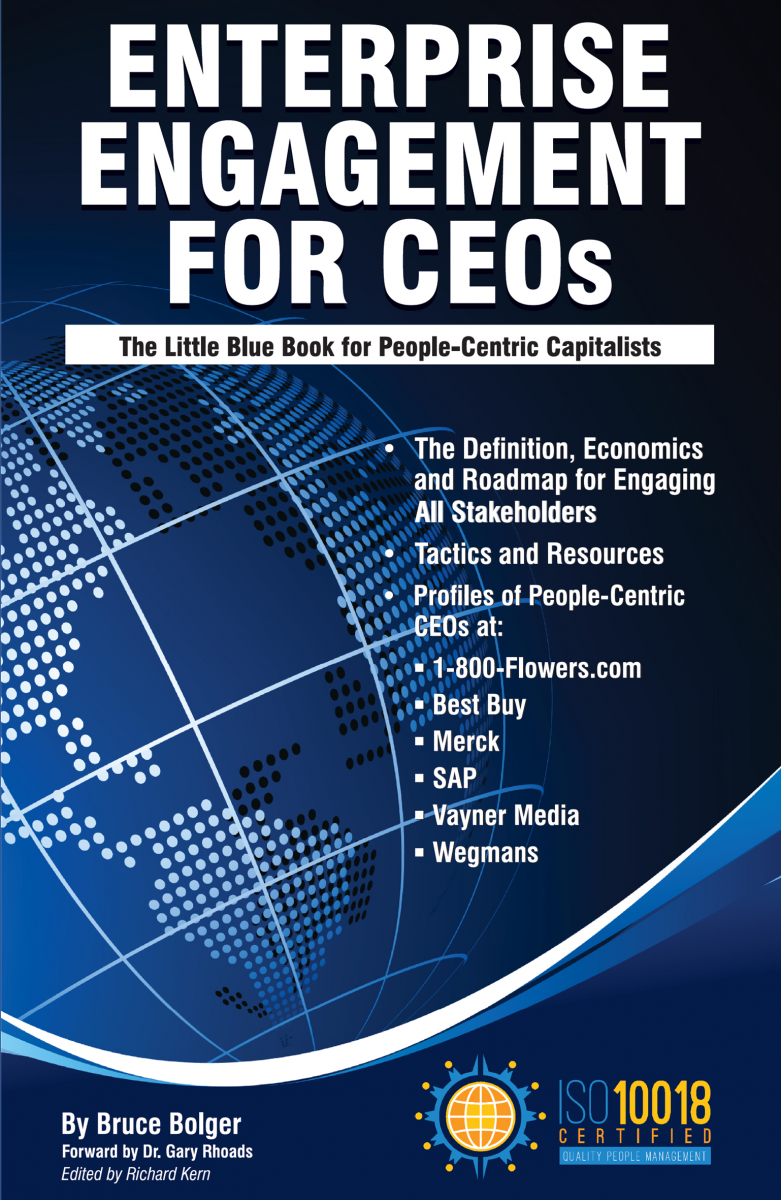 Join the EEA to begin your certification process or see our other resources below.
THE ONLY BOOKS ON STAKEHOLDER CAPITALISM IMPLEMENTATION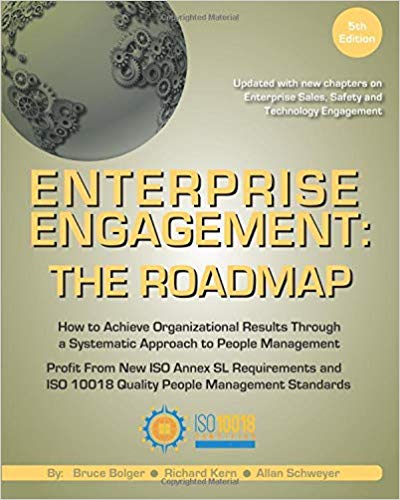 Enterprise Engagement: The Roadmap 5th Edition
The first and most comprehensive book on Enterprise Engagement and the new ISO 9001 and ISO 10018 quality people management standards. Includes 36 chapters detailing how to better integrate and align engagement efforts across the enterprise. (312 pages, $36.)
OTHER RESOURCES TO ACTUALIZE STAKEHOLDER CAPITALISM
Communities:
The
Enterprise Engagement Alliance and Advocate
and the
Brand Media Coalition
free resource centers offering access to the latest research, news, and case studies; discounts, promotions, referrals, and commissions, when appropriate to third-party solution providers from participating coalition solution provider members.
Enterprise Engagement
Resources:
EEXAdvisors.com provides the only curated online marketplace to access hundreds of solution providers in all areas of human capital management and enterprise engagement throughout the world.
Online Overview:
10-minute short course: click here for a 10-minute introduction to Enterprise Engagement and ISO standards from the Coggno.com learning platform.
Services:
• The Engagement Agency at EngagementAgency.net, offering: complete support services for employers, solution providers, and technology firms seeking to profit from formal engagement practices for themselves or their clients, including Brand and Capability audits for solution providers to make sure their products and services are up to date.
• C-Suite Advisory Service—Education of boards, investors, and C-suite executives on the economics, framework, and implementation processes of Enterprise Engagement.
• Speakers Bureau—Select the right speaker on any aspect of engagement for your next event.
• Mergers and Acquisitions. The Engagement Agency's Mergers and Acquisition group is aware of multiple companies seeking to purchase firms in the engagement field. Contact Michael Mazer in confidence if your company is potentially for sale at 303-320-3777.
Enterprise Engagement Benchmark Tools: The Enterprise Engagement Alliance offers three tools to help organizations profit from Engagement. Click here to access the tools.
• ROI of Engagement Calculator. Use this tool to determine the potential return-on-investment of an engagement strategy.
• EE Benchmark Indicator. Confidentially benchmark your organization's Enterprise Engagement practices against organizations and best practices.
• Compare Your Company's Level of Engagement. Quickly compare your organization's level of engagement to those of others based on the same criteria as the EEA's Engaged Company Stock Index.
• Gauge Your Personal Level of Engagement. This survey, donated by Horsepower, enables individuals to gauge their own personal levels of engagement.
For more information, contact Bruce Bolger at Bolger@TheEEA.org, 914-591-7600, ext. 230.