Headversity: New App Helps Employees Address Mental Health Risks
Facing the combined stress of the Covid-19 crisis and severe economic downturn, employees are at greater risk for mental health issues. Designed by psychologists, this SaaS (Software as a Service)-based application is designed to help employees not only address potential issues but to lessen the chances of their becoming a crisis.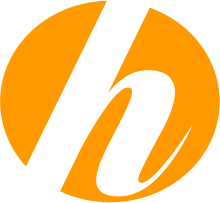 Headversity
enables organizations to put the mental health and performance of employees back into their hands, according to the Calgary, AB-based company. Reportedly rooted in neuroscience, psychiatry, and performance psychology, Headversity is designed to deliver vital resilience skill training to help employees think, feel, and be better, rain or shine, according to the company.
Headversity is a workplace mental health and resilience SaaS platform th.at's built for the modern workforce, the company says. Like a personalized resilience trainer in your pocket, Headversity was created to enable organizations to put the mental health and performance of employees back into their hands.
The company recently announced that it has partnered with Cowan Insurance Group, a Canadian-owned and operated, independent insurance brokerage and consulting operation, to bring the Headversity solution to Cowan's clients in the world of retirement, group benefits, disability management, and international benefits programs for employee groups.
The company believes that mental health is an "echo pandemic" threatening to be more devastating than the physical implications of Covid-19, says Lianne Clarke, Practice Lead, Vice President, Wellness and Disability Solutions, Cowan Insurance Group. She says that "Mental health accounts for 20-25% of all short-term disability claims and a third of long-term disability claims...As everyone is trying to navigate these difficult times, employers are looking for more mental health support options for their employees. While employee and family assistance programs (EFAP) and online cognitive behavioural therapy (CBT) are great resources, building overall resilience and a proactive approach to mental health is an area currently lacking in the benefits space." Headversity's workplace mental health and resilience platform is designed to provide employees access to training and tools to help build their resilience, level up their mental game and overcome life's challenges.
Headversity CEO, Dr. Ryan Todd, says: "Proactive mental health is so important in today's workplace, yet it's not yet given the same level of support as areas like telehealth, EAPs (Employee Assistance Programs) or EFAPs (Emergency Food Assistance Programs. As a psychiatrist, I've experienced the bottleneck of a broken mental health system, largely because intervention is happening too late, when people are ill, incapacitated, experiencing burnout, and/or are on short/long-term disability. The system is backlogged because intervention didn't happen earlier, and that's where Headversity originated. We built our platform to give employees skills and tools they can experience, literally taking mental health into their own hands, to get them ahead of the many adversities they face and build foundational resilience."
Click here
to view a video about the app.
For More Information
Steven Gramlich
Chief Marketing Officer, Headversity
---
Master the Principles of Stakeholder Capitalism And Implementation Through Enterprise Engagement
Education, Certifications, and Information to Activate
Stakeholder Capitalism Available Nowhere Else
A complete learning, certification, and information program and a course syllabus for educators.
Training and Certification
Enterprise Engagement Alliance Education: Certified Engagement Practitioner; Advanced Engaged Practitioner, and Certified Engagement Solution Provider learning and certification programs on how to implement Stakeholder Capitalism principles at the tactical level.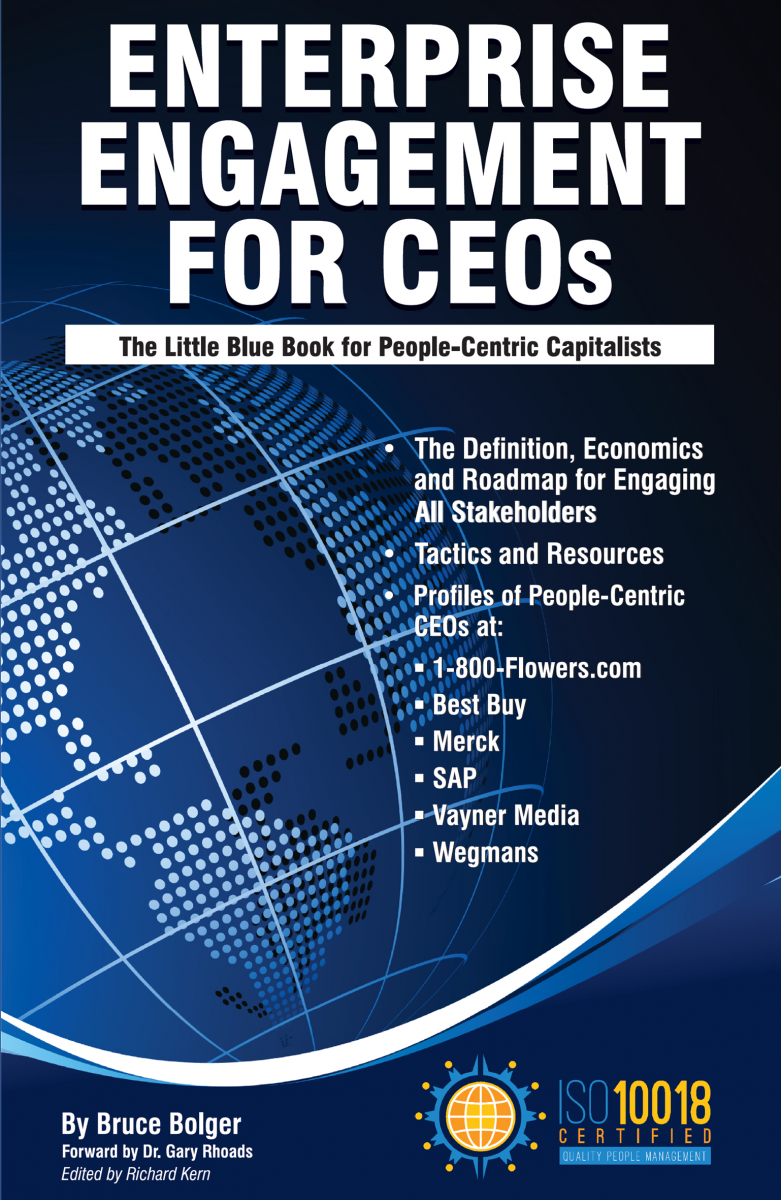 Join the EEA to begin your certification process or see our other resources below.
THE ONLY BOOKS ON STAKEHOLDER CAPITALISM IMPLEMENTATION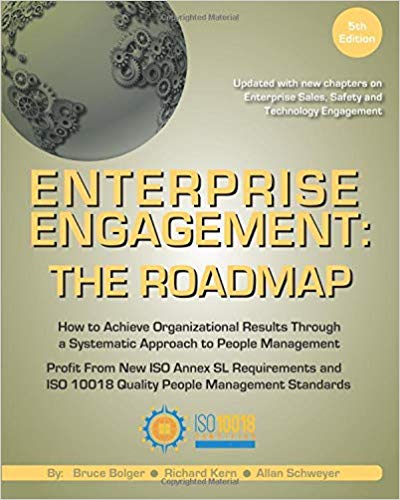 Enterprise Engagement: The Roadmap 5th Edition
The first and most comprehensive book on Enterprise Engagement and the new ISO 9001 and ISO 10018 quality people management standards. Includes 36 chapters detailing how to better integrate and align engagement efforts across the enterprise. (312 pages, $36.)
OTHER RESOURCES TO ACTUALIZE STAKEHOLDER CAPITALISM
Communities:
The
Enterprise Engagement Alliance and Advocate
and the
Brand Media Coalition
free resource centers offering access to the latest research, news, and case studies; discounts, promotions, referrals, and commissions, when appropriate to third-party solution providers from participating coalition solution provider members.
Enterprise Engagement
Resources:
EEXAdvisors.com provides the only curated online marketplace to access hundreds of solution providers in all areas of human capital management and enterprise engagement throughout the world.
Online Overview:
10-minute short course: click here for a 10-minute introduction to Enterprise Engagement and ISO standards from the Coggno.com learning platform.
Services:
• The Engagement Agency at EngagementAgency.net, offering: complete support services for employers, solution providers, and technology firms seeking to profit from formal engagement practices for themselves or their clients, including Brand and Capability audits for solution providers to make sure their products and services are up to date.
• C-Suite Advisory Service—Education of boards, investors, and C-suite executives on the economics, framework, and implementation processes of Enterprise Engagement.
• Speakers Bureau—Select the right speaker on any aspect of engagement for your next event.
• Mergers and Acquisitions. The Engagement Agency's Mergers and Acquisition group is aware of multiple companies seeking to purchase firms in the engagement field. Contact Michael Mazer in confidence if your company is potentially for sale at 303-320-3777.
Enterprise Engagement Benchmark Tools: The Enterprise Engagement Alliance offers three tools to help organizations profit from Engagement. Click here to access the tools.
• ROI of Engagement Calculator. Use this tool to determine the potential return-on-investment of an engagement strategy.
• EE Benchmark Indicator. Confidentially benchmark your organization's Enterprise Engagement practices against organizations and best practices.
• Compare Your Company's Level of Engagement. Quickly compare your organization's level of engagement to those of others based on the same criteria as the EEA's Engaged Company Stock Index.
• Gauge Your Personal Level of Engagement. This survey, donated by Horsepower, enables individuals to gauge their own personal levels of engagement.
For more information, contact Bruce Bolger at Bolger@TheEEA.org, 914-591-7600, ext. 230.