Why M&A Has Overlooked People Capital
Michael Mazer is an advisor to the Engagement Agency M&A group, one of the first mergers and acquisition advisory service firms focused on engagement and human capital metrics. He talks about why the people factor remains largely overlooked in the world of mergers and acquisitions. He believes the focus on Environment, Social, and Governance (ESG) investment and management practices and the Stakeholder Capitalism movement will create more interest in the people factor.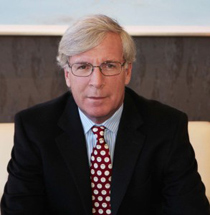 "I have been involved with dozens of sales mostly in the telecommunications space for over 25 years, and rarely has human capital ever factored into valuations or purchase considerations. It's time for that to change." That's the perspective of Michael Mazer, Managing Director for Telecommunications and Engagement for W.G. Nielsen & Co., Denver, a boutique mergers and acquisition firm. Mazer serves as an advisor to the Engagement Agency's M&A group. W.G. Nielsen is a FINRA investment banking firm and Mazer holds his series 79 license. The Engagement Agency is a full-service agency that supports organizations seeking to profit from a strategic, systematic, and a measurable approach to people management.

Explains Mazer, "Traditionally, the people issue comes up almost only when sellers have a particular concern for their employees post closing, or when buyers identify specific people responsible for sales, technical skills, or intellectual property. In these cases when companies are serious about culture fit, sellers will ask about the culture of the potential buyer and about their plans for employees, or buyers will ask about the willingness of key personnel, including the owner, to remain engaged for at least some period of time. But even caring sellers have a hard time guaranteeing any sort of solid assurances for their employees, post closing. To my knowledge, the use of human capital metrics for valuation purposes remains rare."

As for buyers, "Without any kind of reliable metrics that can demonstrate an impact on forward earnings and other key indices upon which they make purchase decisions, it's hard to justify paying a higher multiple based on a company's claim that it's treatment of people is an asset. Even well-meaning buyers who understand the potential value of people deserve hard facts. What's new today? Useful human capital analytics are now readily available, including even the ability to benchmark a company's performance against other similar companies."

The Engagement Agency's boutique M&A business was founded in 2017 to assist with the sale or acquisition of companies solely in the engagement space, based on advisory services provided by Mazer's mergers and acquisition firm. With more attention being paid to the concepts of ESG investing and human capital management, and the rise of the concept of Stakeholder Capitalism, Mazer believes it's only a matter of time before at least some portion of buyers and sellers seek to address the human capital issue. "Now, with so many available human capital metrics, it is almost inevitable that both buyers and sellers will pay more attention to people factors increasingly considered material to success."
Human Capital Analytics Take the Mystery Out of the People Factor
"There is now so much information coming from independent sources that organizations with highly engaged employees, customers, supply chain partners, and communities significantly outperform their competitors. With the availability of multiple ways to transparently track these processes and appropriately report and act upon this information, it will become increasingly important for both buyers and sellers to more systematically address these issues."
For instance, "There is empirical research that organizations with a high level of stakeholder engagement outperform their peers. The Enterprise Engagement Alliance's six-year
Engaged Company Stock Index
study (2012-2018) outperformed the S&P 500 by over 37% over six years. The 26-year study of Great Places to Work by author
Alex Edmans
showed that companies with high levels of employee engagement consistently outperformed the stock market." The JUST Capital Goldman Sachs ETF, which includes large-cap US equities judged to have high levels of employee, customer, and community engagement, has outperformed the Dow Jones Industrial Average by 12% as of Nov. 30, 2020, since it's inception in June 2018.
So how does that translate to buyers and sellers? "It stands to reason that companies that manage to these principles will achieve better results. It doesn't just happen. Unfortunately, one of the holdbacks is the fact that the subject is not taught in schools. CEOs don't know where to start when in fact the concepts are easy to understand, of course harder to implement. It boils down to applying to people management the same strategic and systematic approach that was applied to quality management in the 1990s, and which helped the US significantly regain its ability to compete both domestically and worldwide."
As a result, Mazer says, those CEOs who have understood this opportunity all along likely will have data that they can use to make a better case for the value of their human capital investments to potential buyers. "The ESG and Stakeholder Capitalism discussion now taking place at the highest levels of business and government likely will propel interest in the value of people."
Much of the Data Is Already Available
What types of metrics can organizations use to make better decisions? Mazer believes that the metrics actually are quite simple and based on data that most companies already possess. "The world of human capital analytics has gotten way ahead of itself in complexity that makes little sense to the typical CEO or CFO. From an investor's viewpoint, key analytics boil down to basic, readily available but overlooked datapoints that can have concrete impact on forward earnings as well as risk mitigation." These include:
•
Human capital value add
•
Revenues, costs, and willingness to recommend (per customer and employee)
•
Diversity inclusion, wellness, and safety
•
Environmental stewardship
"Almost all the above information should be available from companies, and if it isn't, that will one day be considered a red flag. In addition, there are now multiple services that enable analysts or companies to benchmark performance against those of others in the same industry or size. It is now possible to use simple human capital ROI metrics to anticipate potential deviations in forward earnings performance that until now were mostly hidden."
As someone involved in the field for many years through his affiliation with the EEA, Mazer doesn't expect a surge of interest in formally using human capital metrics in mergers and acquisitions. While excited about the prospects, "I got involved with the engagement business through involvement with its parent company, the
Enterprise Engagement Alliance
, because it became clear the emergence of the engagement field would result in more merger and acquisition activity. What I didn't anticipate was the emergence of ESG investing, Stakeholder Capitalism, and human capital analytics that one day could affect valuation and related decisions for almost any type of company."
Serving as an advisor to the Engagement Agency, Mazer assists both buyers and sellers of engagement-related and almost any type of company seeking to factor the human element into their decisions and to apply actual metrics to valuation and other M&A decisions.
---
Master the Principles of Stakeholder Capitalism And Implementation Through Enterprise Engagement
Education, Certifications, and Information to Activate
Stakeholder Capitalism Available Nowhere Else
A complete learning, certification, and information program and a course syllabus for educators.
Training and Certification
Enterprise Engagement Alliance Education: Certified Engagement Practitioner; Advanced Engaged Practitioner, and Certified Engagement Solution Provider learning and certification programs on how to implement Stakeholder Capitalism principles at the tactical level.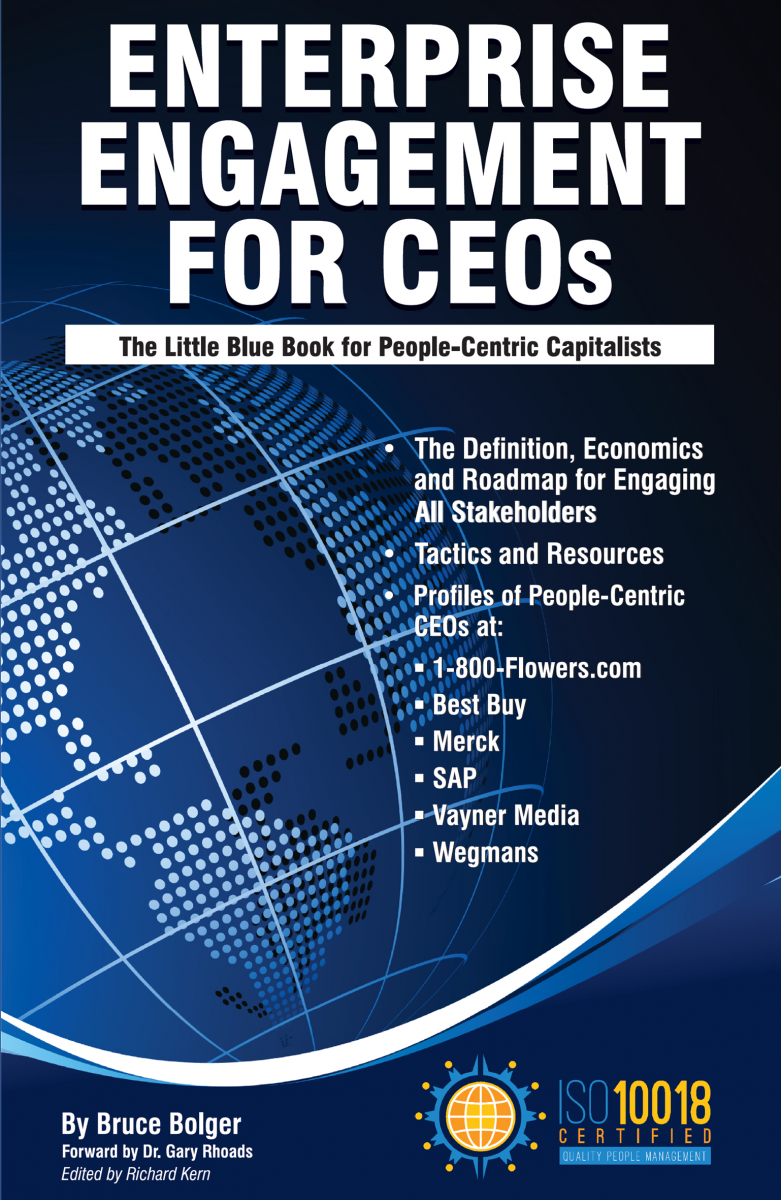 Join the EEA to begin your certification process or see our other resources below.
THE ONLY BOOKS ON STAKEHOLDER CAPITALISM IMPLEMENTATION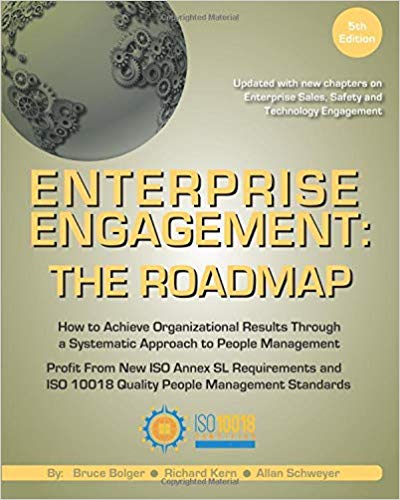 Enterprise Engagement: The Roadmap 5th Edition
The first and most comprehensive book on Enterprise Engagement and the new ISO 9001 and ISO 10018 quality people management standards. Includes 36 chapters detailing how to better integrate and align engagement efforts across the enterprise. (312 pages, $36.)
OTHER RESOURCES TO ACTUALIZE STAKEHOLDER CAPITALISM
Communities:
The
Enterprise Engagement Alliance and Advocate
and the
Brand Media Coalition
free resource centers offering access to the latest research, news, and case studies; discounts, promotions, referrals, and commissions, when appropriate to third-party solution providers from participating coalition solution provider members.
Enterprise Engagement
Resources:
EEXAdvisors.com provides the only curated online marketplace to access hundreds of solution providers in all areas of human capital management and enterprise engagement throughout the world.
Online Overview:
10-minute short course: click here for a 10-minute introduction to Enterprise Engagement and ISO standards from the Coggno.com learning platform.
Services:
• The Engagement Agency at EngagementAgency.net, offering: complete support services for employers, solution providers, and technology firms seeking to profit from formal engagement practices for themselves or their clients, including Brand and Capability audits for solution providers to make sure their products and services are up to date.
• C-Suite Advisory Service—Education of boards, investors, and C-suite executives on the economics, framework, and implementation processes of Enterprise Engagement.
• Speakers Bureau—Select the right speaker on any aspect of engagement for your next event.
• Mergers and Acquisitions. The Engagement Agency's Mergers and Acquisition group is aware of multiple companies seeking to purchase firms in the engagement field. Contact Michael Mazer in confidence if your company is potentially for sale at 303-320-3777.
Enterprise Engagement Benchmark Tools: The Enterprise Engagement Alliance offers three tools to help organizations profit from Engagement. Click here to access the tools.
• ROI of Engagement Calculator. Use this tool to determine the potential return-on-investment of an engagement strategy.
• EE Benchmark Indicator. Confidentially benchmark your organization's Enterprise Engagement practices against organizations and best practices.
• Compare Your Company's Level of Engagement. Quickly compare your organization's level of engagement to those of others based on the same criteria as the EEA's Engaged Company Stock Index.
• Gauge Your Personal Level of Engagement. This survey, donated by Horsepower, enables individuals to gauge their own personal levels of engagement.
For more information, contact Bruce Bolger at Bolger@TheEEA.org, 914-591-7600, ext. 230.