Loyalty 4.0 -- From Transactional to Experiential and ROI Measurement
Covid-19 is accelerating trends that were happening anyway. In no field is this truer than in loyalty. Organizations have an opportunity to take a fresh look at the economics and benefits of their loyalty strategies to make sure they optimize results. This Enterprise Engagement Alliance report addresses:
1) how loyalty is likely to evolve because of key trends being accelerated by the pandemic and the related economic crisis, and
2) based on these trends, a quick overview of best practices for the design of effective, measurable programs.
By Bruce Bolger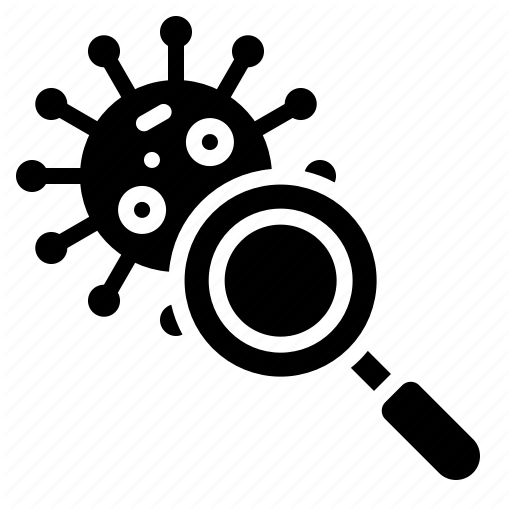 The pandemic has forced organizations to take a closer look at almost all their people management practices. Suddenly, it became clear that people truly are an organization's No. 1 asset: without healthy communities of customers, employees, and supply chain partners, all other assets on balance sheets became potentially worthless—as experienced by hotel chains, airlines, cruise lines, restaurants, theaters, and many other enterprises.
With annual expenditures in loyalty programs totaling $75 billion or more, according to Loyalty One's 2019 Big Picture Report, it pays for organizations to take a fresh look at the effectiveness of their loyalty strategies and how potentially to improve them.
Loyalty 4.0 Principles
•
Align your loyalty program with strategic brand strategy—
create a sense of purpose around your story to make a more personal connection.
•
Identify clear performance measures consistent with organizational goals
rather than focusing only on participant satisfaction.
•

Make sure you address all key loyalty drivers:
cash value, choice of redemption options, aspirational value, relevance, and convenience.
•

Focus as much on the experience
as on the reward.
•

Use the loyalty platform to communicate
, inform, and solicit feedback.
•

Make sure you're addressing employee engagement
as well as processes to maximize the post-sales experience.
Even before the pandemic, loyalty programs had begun to make a gradual shift from a transactional approach toward a greater focus on strategy, analytics, and the importance of customer experiences. Data from VOC (Voice of the Customer) and other customer engagement activities and extensive research on customer engagement had already begun to increase the focus on improving the return-on-investment measures of loyalty programs and aligning them more closely with broader organizational goals and messaging. The Covid-19 crisis has only accelerated these trends.
The Potential Impact of Covid-19 on Loyalty
Before providing an overview of best practices in loyalty design in the 2020s, here are some likely impacts of the Covid-19 crisis on the loyalty field.
Increased emphasis on organizational purpose. Over the last few years, many organizations have recognized the importance of having a clear purpose to unite their internal and external marketing efforts and to engage people in the mission of the organization, not just its products. A purpose-driven approach not only inspires people, it provides the foundation for every type of engagement effort, including loyalty, as well as a benchmark against which to measure the results. This sense of purpose even affects the types of rewards selected for recipients and how they are communicated.
Strategy. While the world of manufacturing long ago moved to a highly strategic, proactive, and integrated approach to quality management with very clear metrics, the world of marketing has remained in many cases tactical, siloed, and reactive. Many organizations run loyalty programs year after year with little to no ROI measurement other than participant satisfaction, when, when matched with other data, they can provide useful insights to drive better decisions.
More focus on metrics and return-on-investment analysis. The last few years have seen a large increase in the use of analytics to better understand customer behavior, especially at a time when customer survey responses become increasingly difficult to obtain and thus increasingly less reliable. The ability for companies with the means to aggregate and analyze revenues and profits per customer; turnover and retention rates; customer relationship management data including detailed purchasing information; web site and social media visits; willingness to recommend; customer service interactions, loyalty program activity, etc., can begin to form a very clear picture of which components actually drive loyalty. The financial pressures of the pandemic have only increased the focus of CFOs (Chief Financial Officers) on return on investment.
Key loyalty drivers. Over the last few years, an entirely new perspective on engagement has come from the customer experience field; that is, experts who focus on how to optimize customer satisfaction. Yet, despite this new emphasis, the American Customer Satisfaction Association survey of customers has found almost no increase in general satisfaction over the last 10 years—hovering in the low- to mid-70% range, which is a C by most grading standards.
A
2016 survey
by RIS News and Edgell Knowledge Network, published in E-Marketer, with responses from 58 senior-level retail executives, found that two-thirds believed that brand image and marketing are the two key drivers of customer engagement, followed by product assortment. Only 31% said customer service was a key driver, and only 10%, in-store customer service. Yet, the same article published a survey by Aspect and Conversion research finding that 52% of online shoppers had abandoned a brand because of poor customer service.
The classic Harvard Business Review article,
The Human Sigma
, published in 2005, by John H. Fleming, Curt Coffman, and James Harter, identified a simple key formula for loyalty and willingness to recommend: the emotional factor. According to their research, simply being satisfied is not enough to optimize customer engagement: truly engaged customers feel an emotional connection. Factors that create these feelings include: being part of a mission; having expectations consistently exceeded; feeling sincerely valued; having the sense that the organization understands who they are; addressing problems proactively; communicating in a meaningful way, and creating a sense of purpose or mission that goes beyond the transactional relationship. The best loyalty programs are designed to create these connections.
Strategic alignment. Loyalty programs do not live in a vacuum. No matter how creative or motivational, no loyalty program can optimize results if the product or service consistently underperforms, customer service is poor, or if communication is deceptive. Unfortunately, at many companies, the people running the loyalty program are siloed from customer service or sales and marketing, and therefore can do little about the other factors affecting the level of engagement in the loyalty strategy.
Communications. Many organizations with a transactional view of their programs overlook the opportunities for one-to-one engagement. Because loyalty programs usually involve points or benefits with at least some perceived value along with the customer's permission to communicate, they provide a unique opportunity to reinforce key messages or to interact with people along with a feedback mechanism. People often have a higher level of receptivity when reviewing a points statement or considering a redemption.
Customer service/employee engagement. Highly engaged employees are required for any high touch loyalty strategy, for no reward program can easily overcome the wrath of a customer dissatisfied with a product or service. The most effective loyalty strategies have a holistic approach that projects the marketing promise internally to anyone who has customer contact and who understand the right circumstances for talking about the loyalty program. This also includes the use of data to determine if chat bots and automated voice mail systems carry hidden costs to future sales and brand equity that doesn't necessarily show up in quarterly or even annual sales figures.
How to Address These Trends
The often overlooked fundamentals of loyalty program design.
It is often said that there's nothing new under the sun. A 1995 article, also in the
Harvard Business Review
, outlined a formula for success in loyalty programs that to this day many organizations fail to follow and is, as a result, more timely than ever. According to the authors, Louise O'Brien and Charles Jones, "A rewards program can accelerate the loyalty life cycle, encouraging first-or second-year customers to behave like a company's most profitable tenth-year customers—but only if it is planned and implemented as part of a larger loyalty-management strategy. A company must find ways to share value with customers in proportion to the value the customers' loyalty creates for the company. The goal must be to develop a system through which customers are continually educated about the rewards of loyalty and motivated to earn them. Achieving sustainable loyalty, measured in years, requires a strategic sustainable approach." Sadly, this is advice many organizations still fail to follow.
Some key recommendations from this article that are equally relevant today:
•
Rewards programs must "dovetail with a company's overall strategy and capabilities. The right question is which of our customers' needs can we profitably and differentially meet?"
•
The best value should go to the best customers. Those "who generate superior profits for a company should enjoy the benefits of that value creation." Many companies "reward the talk instead of the walk," meaning that people grab a short-term benefit, redeem the points, and move on.
•
Sustainable loyalty occurs "only when the company has developed and communicated a proposition that clearly has long-term benefits for the consumer."
•
The best-designed rewards programs attract valuable customer segments and save money by discouraging less valuable customers.
•
Understand the five elements of perceived program value from the customer's standpoint: "cash value, choice of redemption options, aspirational value, relevance, and convenience."
The reward redemption experience.
As the
Harvard Business Review
rewards article underlines, the experience of a reward is often as important as the reward itself to create an emotional connection. For instance, special upgrades; unique semi-exclusive access to desirable experiences or offers; carefully selected surprise and delight gifts sent unexpectedly based on a customer achieving a milestone he or she might not even be aware of; personally signed messages, gift wrapped packages, all help transform the reward from a transaction to a connection with residual emotional value.
Measurement.
According to the
Loyalty One study
, "Loyalty data is primarily being used to optimize member experience (87%), followed by measurement/forecasting (60%) and marketing (48%)." Over half of companies (61%) use loyalty data across at least three different departments in their organization. Information is being to show growth (42%), make technical improvements (36%) and make the case for increased investment (34%).
Organizations can benefit from tracking such basic metrics as:
•
Revenue, costs, and willingness to refer per customer, based on surveys or participation in referral programs, to compare member productivity versus non-members.
•
Brands, product types, and price points redeemed to identify key triggers and customer preferences.
•
Redemption velocity—how quickly people redeem and what levels of balances do they maintain.
•
Use of the rewards if there is a gifting option.
•
Visits to the redemption web site; pages visited, surveys answered, etc.
Like other areas of people management, loyalty is making the inevitable shift toward strategic, proactive, and measurable from often tactical, reactive, with little ROI analysis.
---
Master the Principles of Stakeholder Capitalism And Implementation Through Enterprise Engagement
Education, Certifications, and Information to Activate
Stakeholder Capitalism Available Nowhere Else
A complete learning, certification, and information program and a course syllabus for educators.
Training and Certification
Enterprise Engagement Alliance Education: Certified Engagement Practitioner; Advanced Engaged Practitioner, and Certified Engagement Solution Provider learning and certification programs on how to implement Stakeholder Capitalism principles at the tactical level.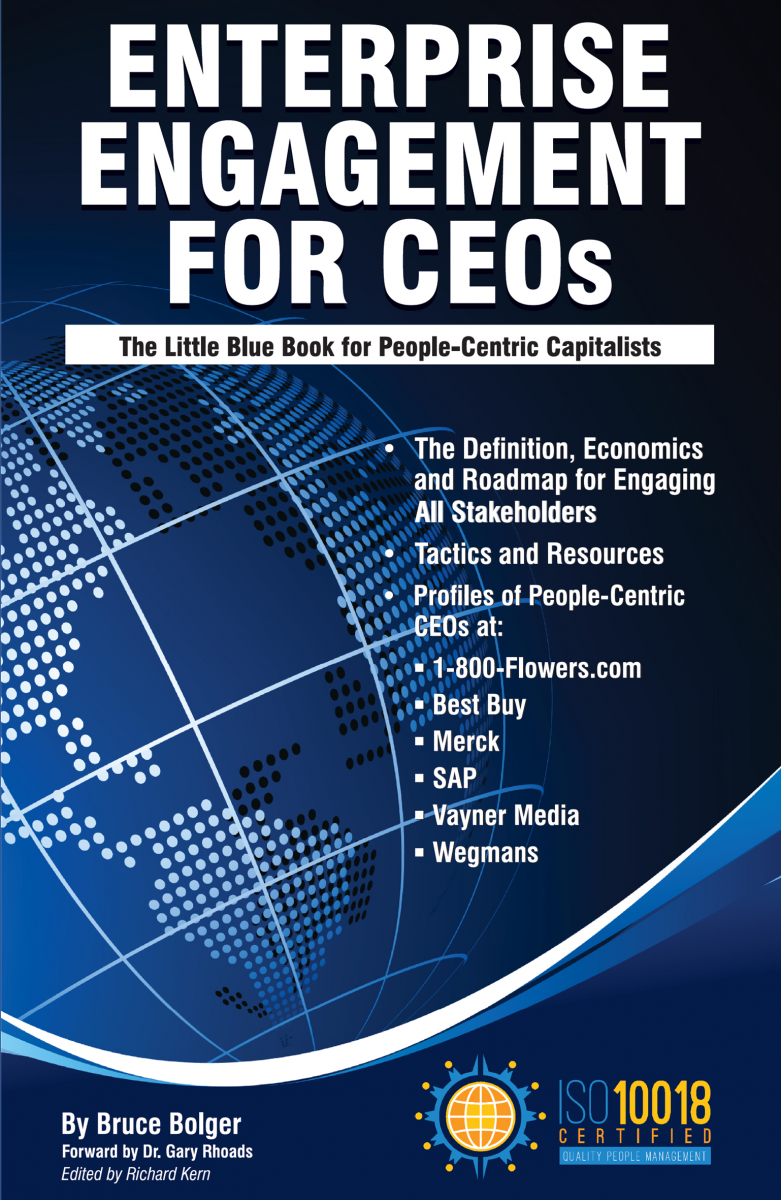 Join the EEA to begin your certification process or see our other resources below.
THE ONLY BOOKS ON STAKEHOLDER CAPITALISM IMPLEMENTATION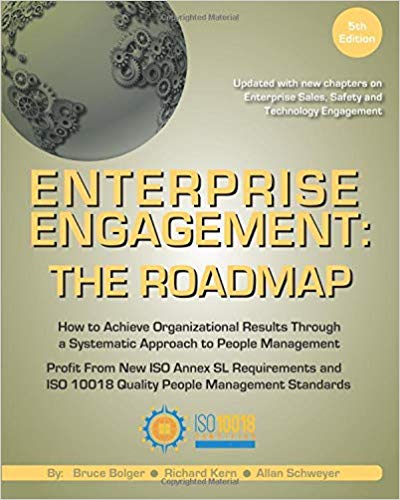 Enterprise Engagement: The Roadmap 5th Edition
The first and most comprehensive book on Enterprise Engagement and the new ISO 9001 and ISO 10018 quality people management standards. Includes 36 chapters detailing how to better integrate and align engagement efforts across the enterprise. (312 pages, $36.)
OTHER RESOURCES TO ACTUALIZE STAKEHOLDER CAPITALISM
Communities:
The
Enterprise Engagement Alliance and Advocate
and the
Brand Media Coalition
free resource centers offering access to the latest research, news, and case studies; discounts, promotions, referrals, and commissions, when appropriate to third-party solution providers from participating coalition solution provider members.
Enterprise Engagement
Resources:
EEXAdvisors.com provides the only curated online marketplace to access hundreds of solution providers in all areas of human capital management and enterprise engagement throughout the world.
Online Overview:
10-minute short course: click here for a 10-minute introduction to Enterprise Engagement and ISO standards from the Coggno.com learning platform.
Services:
• The Engagement Agency at EngagementAgency.net, offering: complete support services for employers, solution providers, and technology firms seeking to profit from formal engagement practices for themselves or their clients, including Brand and Capability audits for solution providers to make sure their products and services are up to date.
• C-Suite Advisory Service—Education of boards, investors, and C-suite executives on the economics, framework, and implementation processes of Enterprise Engagement.
• Speakers Bureau—Select the right speaker on any aspect of engagement for your next event.
• Mergers and Acquisitions. The Engagement Agency's Mergers and Acquisition group is aware of multiple companies seeking to purchase firms in the engagement field. Contact Michael Mazer in confidence if your company is potentially for sale at 303-320-3777.
Enterprise Engagement Benchmark Tools: The Enterprise Engagement Alliance offers three tools to help organizations profit from Engagement. Click here to access the tools.
• ROI of Engagement Calculator. Use this tool to determine the potential return-on-investment of an engagement strategy.
• EE Benchmark Indicator. Confidentially benchmark your organization's Enterprise Engagement practices against organizations and best practices.
• Compare Your Company's Level of Engagement. Quickly compare your organization's level of engagement to those of others based on the same criteria as the EEA's Engaged Company Stock Index.
• Gauge Your Personal Level of Engagement. This survey, donated by Horsepower, enables individuals to gauge their own personal levels of engagement.
For more information, contact Bruce Bolger at Bolger@TheEEA.org, 914-591-7600, ext. 230.