How ISO 30401 Knowledge Management Standards Can Help Promote This Critical Field
The process of addressing the challenges of the pandemic and post-pandemic world is prompting many organizations to embark on new self-discovery journeys, reinvention paths, and the redesign of their businesses, products, and services. Many organizations are already on the way to digital transformation and transformational innovation. The time is now to address the field of Knowledge Management.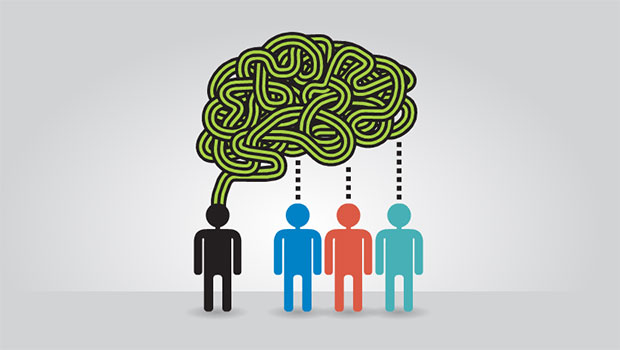 As part of the process to prepare for the post-pandemic world, organizations need to start focusing strategically on their knowledge management in the same way they do on quality management and other major initiatives.
Knowledge Management is a strategy through which organizations consciously invest effort and resources to manage organizational knowledge across the enterprise. The recently published ISO 30401 Knowledge Management standard provides the required framework to kickstart the journey to effectively drive and manage the lifecycle of individual and organizational knowledge.
Knowledge Management is not to be confused with training. It's the process of collecting and organizing organizational knowledge in such a way that it can be easily accessed and shared as needed. A formal Knowledge Management strategies help:
•
Ensure that employees can find the information they need when they need it.
•
Foster collaboration and knowledge retention.
•
Promote resiliency by making relevant information available to people at the front lines.
The issue of Knowledge Management has become even more important because of the pandemic. While teams and knowledge workers used to work and interact in proximity in offices, meeting rooms, cafeterias, etc. where conversations were easy, access to knowledge was less of a challenge. Now, with so many people working remotely, there are fewer ways to informally share knowledge. It has become more difficult for new employees, or anyone in fact, to find out answers to their significant questions from internal experts. Considering the current work environment, getting answers to simple conversations has become more difficult, leading to more time wasted. How do organizations make sure that everyone can gain access to the answers to their questions they need to perform better on their jobs?
To address this issue requires a formal strategy and process of developing significant practices for teams to manage knowledge effectively, using a common framework across the organization to create, develop, and manage knowledge in a systematic way. Today, at many organizations, knowledge is scattered about in multiple formats with little clear organization or means to capture the information in a meaningful way. Quite often, vital knowledge is buried in multiple document sources, business applications, multiple links in external and internal web applications not readily available to the people who need it in a way that can have a direct impact on their decisions and performance.
Most organizations have many people with skills, competencies, knowledge, experiences, domain and technical proficiencies that cannot be easily accessed or utilized, or that is lost when people leave the organization. Organizations can benefit by having a strategic process for continually gathering, cataloging, and updating knowledge in such a way that people can access it as needed. This is especially true during a period of more layoffs and turnover. Organizations urgently need to develop systems to tap into crowd intelligence within and outside the organization to access and share information that can help people make better decisions. This is the role of Knowledge Management.
The ISO 30401 standard provides a roadmap to begin the Knowledge Management journey. It provides a framework for the process of acquiring new knowledge, applying and retaining knowledge, retaining existing knowledge, and handling outdated knowledge. Knowledge Management doesn't occur in vacuum: it requires a strategy to empower participation and sharing, including technology or other infrastructure and governance to manage the process on an ongoing basis so that it becomes part of the organization's underlying culture.
There are multiple Knowledge Management solutions, products, and experts who can provide the required guidance to get started on the road to establishing Knowledge Management functions and systems. The opportunity is to select a solution and get started on the path to effective Knowledge Management: your organization's resiliency, productivity, and quality depends upon it.
Santhosh Sheka
r is the Knowledge Management Architect at Petroleum Development in the Sultanate of Oman.
---
Master the Principles of Stakeholder Capitalism And Implementation Through Enterprise Engagement
Education, Certifications, and Information to Activate
Stakeholder Capitalism Available Nowhere Else
A complete learning, certification, and information program and a course syllabus for educators.
Training and Certification
Enterprise Engagement Alliance Education: Certified Engagement Practitioner; Advanced Engaged Practitioner, and Certified Engagement Solution Provider learning and certification programs on how to implement Stakeholder Capitalism principles at the tactical level.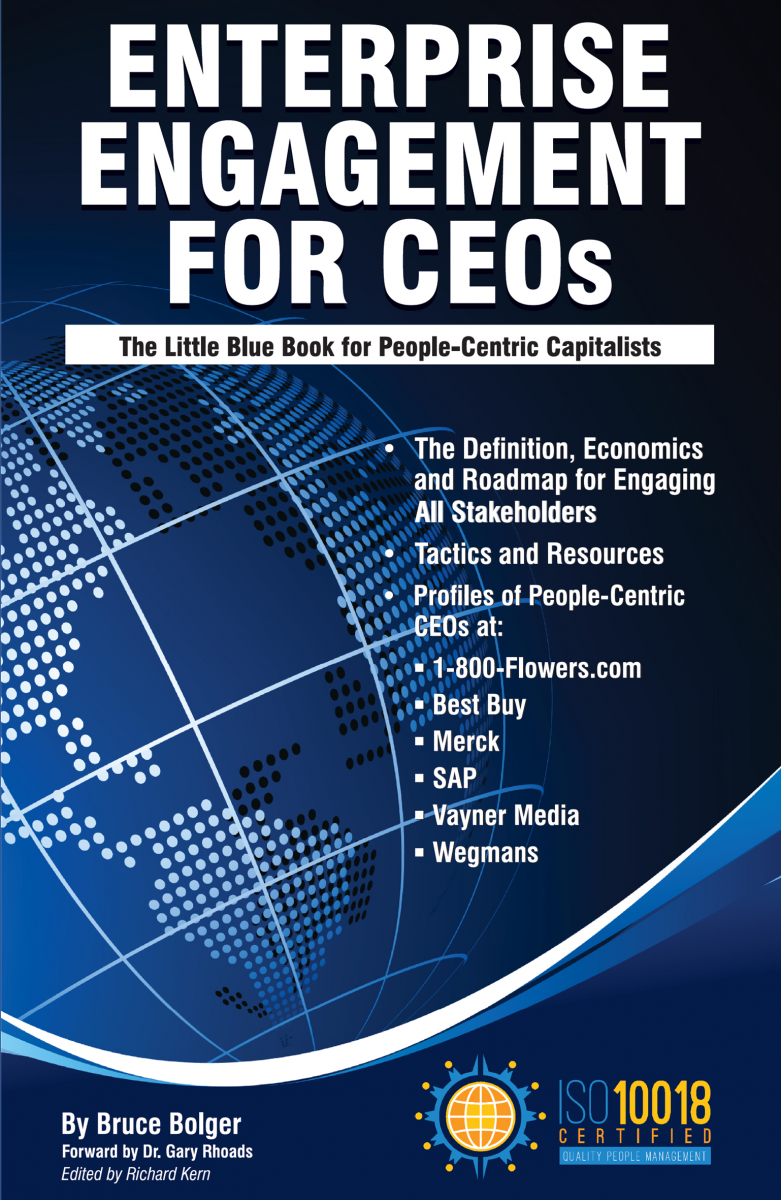 Join the EEA to begin your certification process or see our other resources below.
THE ONLY BOOKS ON STAKEHOLDER CAPITALISM IMPLEMENTATION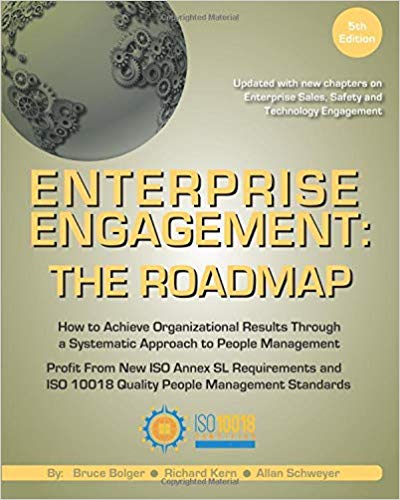 Enterprise Engagement: The Roadmap 5th Edition
The first and most comprehensive book on Enterprise Engagement and the new ISO 9001 and ISO 10018 quality people management standards. Includes 36 chapters detailing how to better integrate and align engagement efforts across the enterprise. (312 pages, $36.)
OTHER RESOURCES TO ACTUALIZE STAKEHOLDER CAPITALISM
Communities:
The
Enterprise Engagement Alliance and Advocate
and the
Brand Media Coalition
free resource centers offering access to the latest research, news, and case studies; discounts, promotions, referrals, and commissions, when appropriate to third-party solution providers from participating coalition solution provider members.
Enterprise Engagement
Resources:
EEXAdvisors.com provides the only curated online marketplace to access hundreds of solution providers in all areas of human capital management and enterprise engagement throughout the world.
Online Overview:
10-minute short course: click here for a 10-minute introduction to Enterprise Engagement and ISO standards from the Coggno.com learning platform.
Services:
• The Engagement Agency at EngagementAgency.net, offering: complete support services for employers, solution providers, and technology firms seeking to profit from formal engagement practices for themselves or their clients, including Brand and Capability audits for solution providers to make sure their products and services are up to date.
• C-Suite Advisory Service—Education of boards, investors, and C-suite executives on the economics, framework, and implementation processes of Enterprise Engagement.
• Speakers Bureau—Select the right speaker on any aspect of engagement for your next event.
• Mergers and Acquisitions. The Engagement Agency's Mergers and Acquisition group is aware of multiple companies seeking to purchase firms in the engagement field. Contact Michael Mazer in confidence if your company is potentially for sale at 303-320-3777.
Enterprise Engagement Benchmark Tools: The Enterprise Engagement Alliance offers three tools to help organizations profit from Engagement. Click here to access the tools.
• ROI of Engagement Calculator. Use this tool to determine the potential return-on-investment of an engagement strategy.
• EE Benchmark Indicator. Confidentially benchmark your organization's Enterprise Engagement practices against organizations and best practices.
• Compare Your Company's Level of Engagement. Quickly compare your organization's level of engagement to those of others based on the same criteria as the EEA's Engaged Company Stock Index.
• Gauge Your Personal Level of Engagement. This survey, donated by Horsepower, enables individuals to gauge their own personal levels of engagement.
For more information, contact Bruce Bolger at Bolger@TheEEA.org, 914-591-7600, ext. 230.