Enterprise Engagement 2.0 Education Prepares a New Generation of Chief Engagement Management
Almost everyone in management at one point or another receives leadership training, sometimes provided by celebrity-level experts. Yet, according to Gallup, the level of employee engagement has barely budged and has never even approached 50% in over 10 years. Customer satisfaction isn't much better, averaging generally in the low 70% range during the same time frame, according to the American Customer Satisfaction Index. Obviously, something isn't working.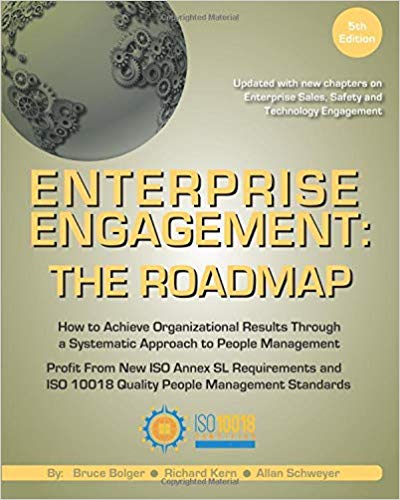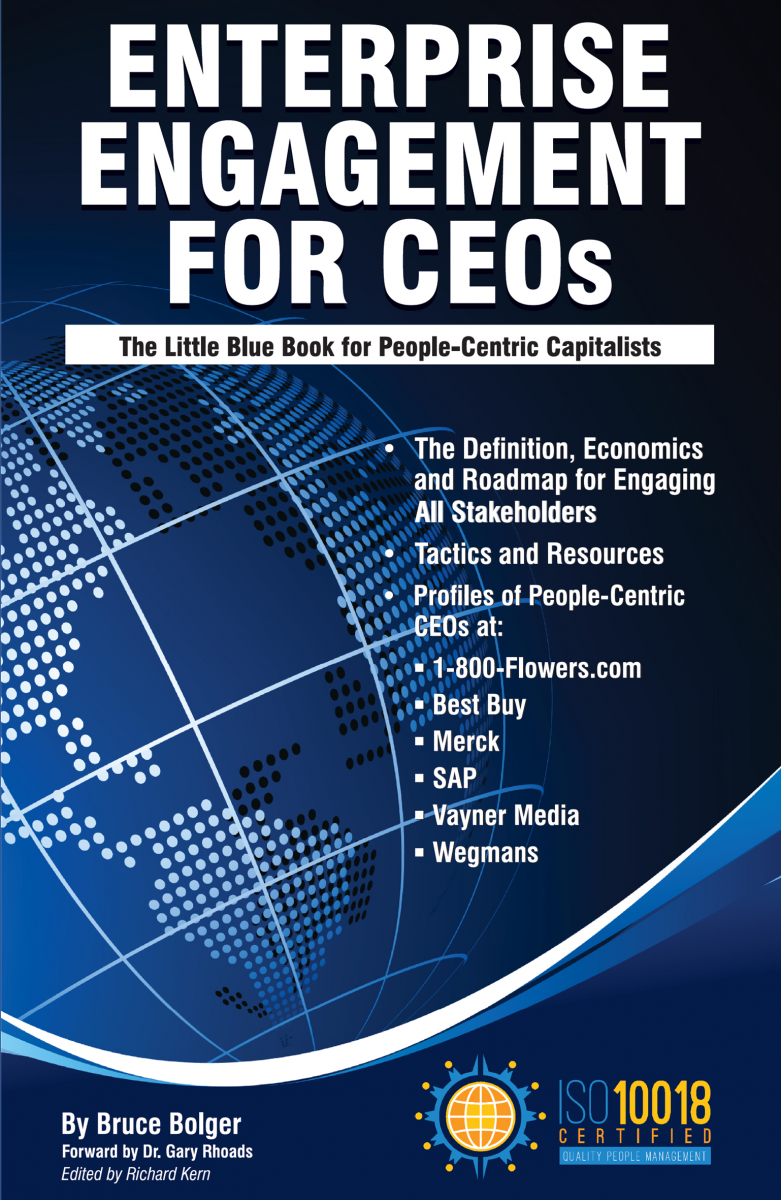 From Soft Skills to Human Capital Management
This new vision of management goes beyond the soft skills addressed by most leadership training programs to focus on the business of people management: the metrics, alignment, and return on investment measurement of the traditional tactics organizations throw at people with almost no serious measurement against financial or other goals goals. An enterprise approach to engagement requires managers at all levels who understand the organization's purpose and goals and the role of their departments in achieving them; all the internal or external audiences affected by their teams; all the tools required and/or available to coach, align, and inform them; foster collaboration and innovation; improve job design; promote diversity inclusion; and measure the results in a clear way. To once and for all address the low levels of employee engagement requires not only CEOs with the expertise of a Chief Engagement Officer, but also executives and managers at all levels equipped with the same orientation."
He says the EEA 2.0 training program does not aim to replace traditional leadership training, which tends to focus on how leaders treat people, but rather to supplement it with an understanding of the human capital metrics, systems, and tools which need to be integrated and aligned to translate a positive employee or other stakeholder experience into organizational results.
The updated Enterprise Engagement Alliance program aims to address the failure of traditional training by doing for leadership development what ISO 9000 quality management did for manufacturing—improve results by teaching management at all levels not only the strategy and principles of human capital management, measurement, and reporting, but also the various tactics they can deploy and align both at the highest levels of the organization and at the front lines to optimize impact and efficiency.
The EEA education uses Knowledge Management principles to gather expertise from leaders in the related topics who share the "need to knows" of every topic related to engaging people across the enterprise.
Based on the Strategic, Proactive Approach of ISO Standards
First developed in 2009 by the Enterprise Engagement Alliance under the direction of experts in all areas of engagement, the program recently was updated to include the latest information on human capital management, measurement, reporting, and return-on-investment of engagement principles, as well as ISO 30414 and ISO 10018 standards. The program is designed to address the failure of traditional leadership training by equipping managers at all levels with an understanding of all the tools needed not only to engage people in the organization's purpose and goals, but to align their interests and properly equip them by addressing all the levers of engagement in a systematic way.
The 24 sessions that are part of the free Engagement Knowledge Management platform will be available through multiple channels, including:
Bruce Bolger, Founder
Enterprise Engagement Alliance