ESG Investing Soars; CMOs and HR Undervalued by CEOs, Microsoft Enters Employee Experience Space
The push for ESG investing continues to increase…IBM report on the sorry state of the CMO and CHHO position…Microsoft enters employee experience space with Viva platform.
Here's an overview of the latest news on Stakeholder Capitalism, Human Capital Management, and Enterprise Engagement.

ESG Investing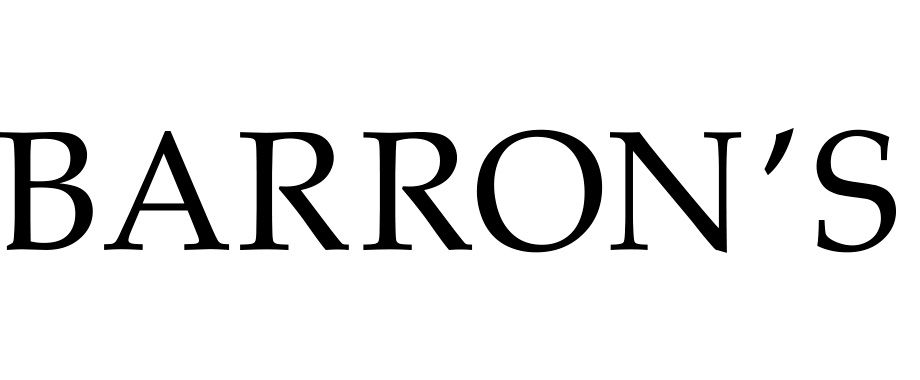 •

Sustainable List Outperforms the Market for Fourth Year.
Barrons' 100 Most Sustainable Companies
outperform the stock market for the fourth year in a row. Writes author Leslie Norton, "Institutions such as the Business Roundtable and World Economic Forum are pushing corporations to report on how they care of all stakeholders—including their employees, customers, local and broader communities, and the environment." Says John Streur, CEO of Calvert Research and Management, a sustainable investment company, "It's almost a sea change" since 1918, when his company first developed the list. "This group of executives has a completely different level of understanding of their responsibilities."
In 2012, long before anyone was talking about Stakeholder Capitalism, the Enterprise Engagement Alliance commissioned "Good Company" author and HR analytics expert
Laurie Bassi
to create an
Engaged Company Stock Index
of companies with high levels of customer, employee and community engagement. It outperformed the S&P by 37.1% over six years.
•

Big investment firm heading toward 100% ESG. Nordea Bank Abp
, a leading wealth and asset management business that currently oversees about $425 billion, says it plans to exclude all investments that aren't deemed sustainable within about five years, according to
Bloomberg Green
.
•

ESG funds expand and outperform.
According to an article published on the
Medium.com
platform, the number of sustainable open-end and exchange-traded funds in the US grew to 392 in 2020, with 71 new fund launches and 25 existing funds repurposed. The report says the funds attracted a record $50 billion in investments, nearly one quarter of all US stock and bond mutual fund: seven in ten outperformed their Morningstar category average, according to the author.
•

A special report for Bank of America's investment customers
published last fall focuses on Stakeholder Capitalism. Here's an excerpt. "Stakeholder capitalism is addressing a key shortfall of shareholder capitalism by elevating social and sustainability issues that are often undervalued in economic systems where the focus is on profits and efficiency. To be clear, shareholder capitalism is not dead. Milton Friedman―American economist and recipient of the 1976 Nobel Memorial Prize in economics―is famous for saying, 'the business of business is business.' And the business of business is still business, as firms are simply adapting to society's changing preferences and risks (climate change, for example), which in many cases have the potential to align with shareholders' goals. For ages, capitalism has been evolving to help create better economic outcomes by profitably attempting to solve some of the world's most pressing problems, and this renewed 'great shift' is a continuation of that trend."
IBM Study: CMOs and CHROs Are at Bottom of Trusted Advisors
Despite the increased focus on people because of the Stakeholder Capitalism and related human capital management movements, CEOs rank the CHRO dead last and the CMO not far behind among the management will count upon to make key decisions, according to a recent IBM survey of 4,000 CEOs for its annual
Essential Priorities
series. CFO, 57%; COO, 56%; CIO/CTO, 39%; CMO, 19%, and CHRO, 16%.
Other findings include:
•
Respondents from organizations defined as outperformers focus more on employee well-being, "with 97% more of them than underperformers supporting workforce health and wellness even if it costs near-term profit."
•
Outperformers identify a sense of purpose and mission as critical to engaging employees at a rate 53% higher than underperformers.
Microsoft Enters Employee Experience Space With Viva
In yet another sign of the push for digitalization in the workforce, Microsoft has announced the launch of
Viva
, a Teams-based platform to help address what the company believes to be the six key elements of a great employee experience: Wellness, connection, focus, empowerment, growth, and purpose. (There is no mention of rewards and recognition in the company's literature on the product, but the platform is apparently compatible with any other applications built to work with the Teams platform.)
The platform is organized into the following components.
Communications: Announcements, news, events.
Company Resources: Employee Portals and Apps Workplace Services (pay, benefits, IT, legal, compliance).
Insights: Analytics, nudges, surveys feedback, sentiment.
Knowledge: People and experts; documents and content projects.
Communities: Diversity & Inclusion Interest groups Team cohesion.
Wellbeing: Physical, mental, emotional, financial.
Growth and development: Learning and coaching and recruiting; on-boarding and career, talent and performance development.
---
Master the Principles of Enterprise Engagement to Achieve Organizational Goals and Enhance Your Career
Profit from a new strategic and systematic approach to engagement to profit from the principles of Stakeholder Capitalism, enhance your organization's brand equity; increase sales, productivity, quality, innovation, and safety, and reduce risks.
Get trained to become a Chief Engagement Officer for your organization.
Learn how to create Sustainability or Integrated Reports for Your Organization or Clients.
Learning and Certification:
The Enterprise Engagement Alliance 2.0 education program, the only learning and certification platform for boards, executives, and managers seeking to understand the implementation principles of Stakeholder Capitalism, human capital management and measurement, and ROI of engagement. For more information, contact Bruce Bolger at Bolger@TheICEE.org or 914-591-7600, ext. 230.
Resources:
ESM at EnterpriseEngagement.org, an online trade publication founded in 2008 that features news, profiles, research, and more on the field of Enterprise Engagement, the implementation process for Stakeholder Engagement, and the EEXAdvisors.com buyer's guide and resource directory. This includes a comprehensive resource library on Stakeholder Capitalism, human capital management, measurement, and ROI of engagement.

RRN at RewardsRecognitionNetwork.com, an online trade publication founded in 1996 that features news, profiles, research and more on rewards, recognition, gifting and brand media, and the Brand Media Coalition, the only guide to the story-telling power of brands and where to source them for business, event, promotional gifting, and rewards and recognition. This features a comprehensive resource library on brand media, rewards, recognition, incentives, gifting and more.
The Enterprise Engagement Alliance Human Capital Management and ROI of Engagement Youtube channel featuring one-hour and 30-minute panel discussions with experts on multiple topics on Stakeholder Capitalism, Human Capital Management reporting and measurement, and engagement tactics.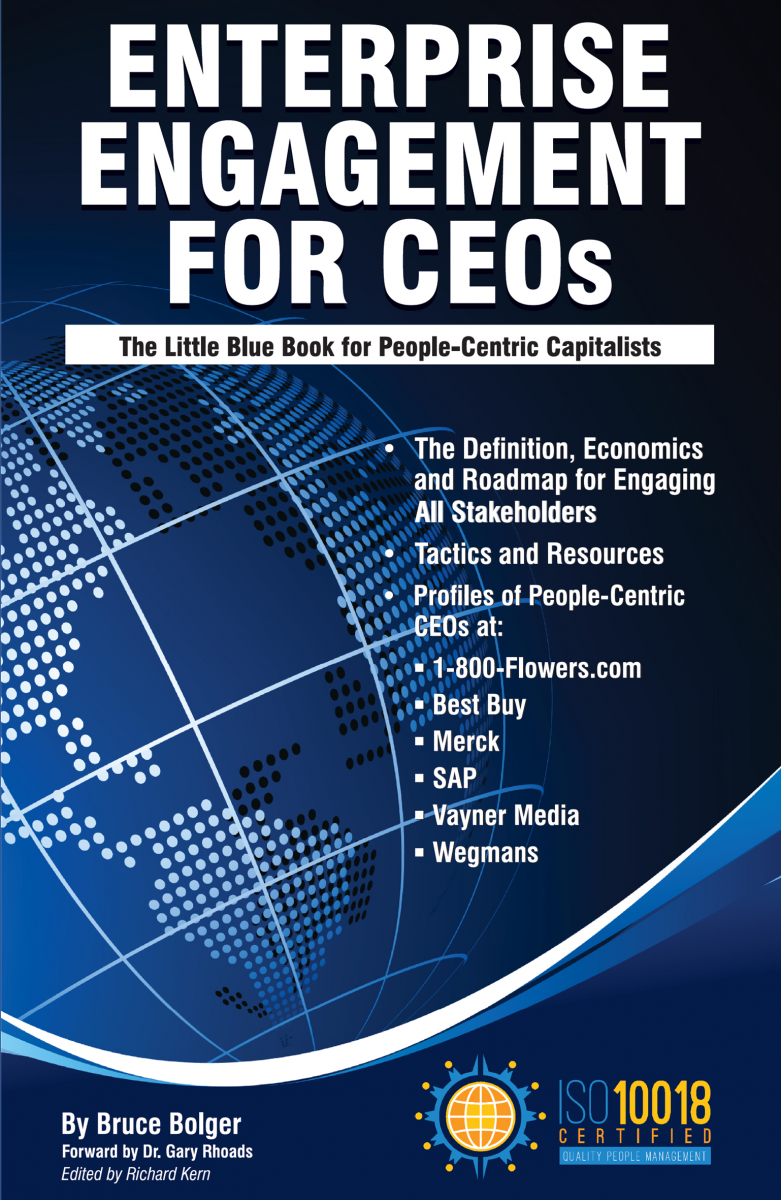 Enterprise Engagement: The Roadmap 5th Edition
The first and most comprehensive book on Enterprise Engagement and the new ISO 9001 and ISO 10018 quality people management standards. Includes 36 chapters detailing how to better integrate and align engagement efforts across the enterprise. (312 pages, $36.)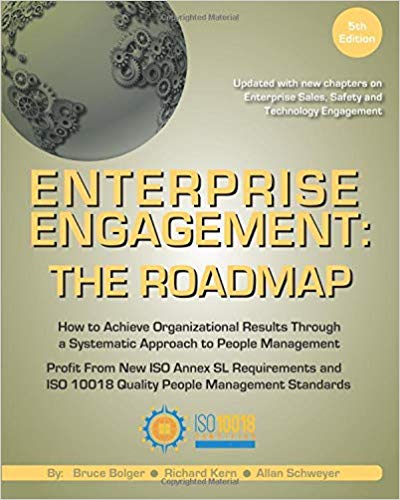 Services:
• The International Center for Enterprise Engagement at TheICEE.org, offering: ISO 10018 certification for employers, solution providers, and Enterprise Engagement technology platforms; Human Resources and Human Capital audits for organizations seeking to benchmark their practices and related Advisory services for the hospitality field.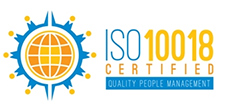 • The Engagement Agency at EngagementAgency.net, offering: complete support services for employers, solution providers, and technology firms seeking to profit from formal human capital management, reporting, and ROI of engagement practices for themselves or their clients, including Brand Alignment audits for brands and Capability audits for solution providers to make sure their products and services are up to date.
• C-Suite Advisory Services—Education of boards, investors, and C-suite executives on the economics, framework, and implementation processes of Enterprise Engagement.
• Speakers Bureau—Select the right speaker on any aspect of engagement for your next event.
• Mergers and Acquisitions. The Engagement Agency's Mergers and Acquisition group focuses on helping organizations focused on people sell to the right buyer and on assisting engagement solution providers seeking an exit or merger. Contact Michael Mazer in confidence if your company is potentially for sale at 303-320-3777.
Enterprise Engagement Benchmark Tools: The Enterprise Engagement Alliance offers three tools to help organizations profit from Engagement. Click here to access the tools.
• ROI of Engagement Calculator. Use this tool to determine the potential return-on-investment of an engagement strategy.
• EE Benchmark Indicator. Confidentially benchmark your organization's Enterprise Engagement practices against organizations and best practices.
• Compare Your Company's Level of Engagement. Quickly compare your organization's level of engagement to those of others based on the same criteria as the EEA's Engaged Company Stock Index.
• Gauge Your Personal Level of Engagement. This survey, donated by Horsepower, enables individuals to gauge their own personal levels of engagement.
For more information, contact Bruce Bolger at Bolger@TheICEE.org, 914-591-7600, ext. 230.