Kevin Sheridan Joins Senior Advisory Team of the Engagement Agency
An internationally recognized keynote speaker, a New York Times best-selling author, and a sought-after voice on the topic of employee engagement, Kevin Sheridan will provide advisory services to the Engagement Agency -- an advisory and managed outsourcing service specifically focusing on the implementation of human capital management, reporting, and ROI of engagement to support Stakeholder Capitalism implementation.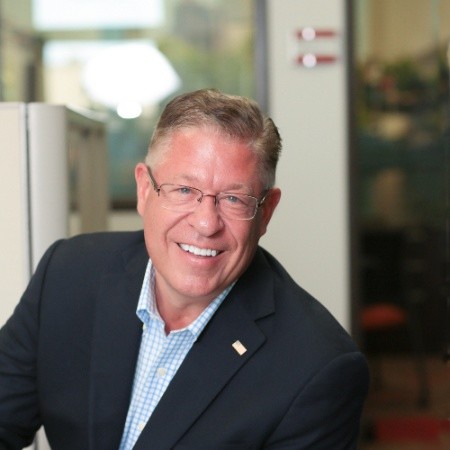 With a newsletter circulation of 75,000 and nearly 30,000 social media followers, Kevin Sheridan has built an engaged community of management around the world seeking better ways to achieve organizational goals through people. As a Senior Advisor to the Engagement Agency, he provides his expertise to EA clients seeking the effective implementation of employee engagement by connecting appropriate assessment and feedback tools to formal, measurable strategies.
Sheridan is a frequent speaker and has presented his work at dozens of national and international conventions, including Harvard Business School, the American Hospital Association, and Talent Management Online. His services include executive coaching to help executives learn the new people management skills they will need to achieve their full potential and develop an in-depth action plan to increase performance, resiliency, and adaptability through people.
The Need for a Strategic Approach
Explains Sheridan, "We have been talking about employee engagement for over a decade, and it's clear little has changed. Despite huge investments in internal branding and culture, surveys and assessment, communications, incentives, recognition, and so much more, average engagement stores haven't budged among both employees and managers, according to Gallup employee engagement surveys. The Engagement Agency is based on the principles that organizations need a strategic and systematic approach that addresses all the key stakeholders and aligns and better measures all the tactics used to engage people. I am happy to support the needs of its clients."
According to Bruce Bolger, EEA founder, The Engagement Agency is assembling a
growing community of experts
in all areas of human capital management, reporting, and ROI of engagement, to provide organizations of all sizes access to solution providers who understand the need to have a strategic, systematic, and aligned approach. EA's services include assistance with strategic or tactical implementation of Enterprise Engagement to support the implementation of Stakeholder Capitalism principles, including the creation of human capital reporting strategies and
Corporate Responsibility Reports
, ROI-based process design, and
managed outsourcing of engagement technology
and other solutions. The Engagement Agency helps ensure the application of a strategic and aligned approach to the application of various engagement products and services.
The Engagement Agency is a division of the
Enterprise Engagement Alliance
, a leading outreach and education group supporting a formal implementation process for Enterprise Engagement.
A Pioneer in Employee Engagement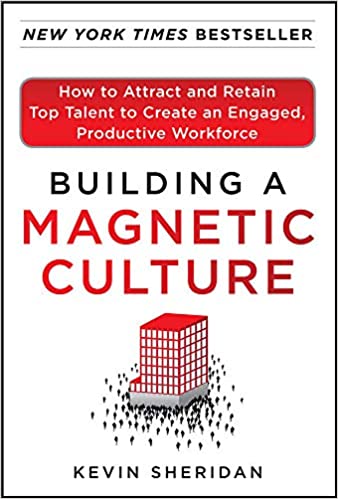 Says Bolger, "Sheridan is an expert employee engagement consultant with extensive experience leading organizations around the world, so he brings to our clients the real-time challenges required by a stakeholder approach to engagement. His experience creating and then later selling his own employee engagement assessment company and technology, along with partnering with HR, managers, and CEOs will be uniquely valuable to help them bridge the gap from where they are to where they need to go. Whether working in small team settings or presenting in front of entire organizations, Sheridan offers personalized and passionate support to address the unique needs and concerns of each organization."
For five years running, Sheridan has been honored on Inc. magazine's top 101 Leadership Speakers in the world, as well as Inc.'s top 101 experts on employee engagement. He was named to The Employee Engagement Award's Top 100 Global Influencers on Employee Engagement for three consecutive years, as well as being designated as a Senior Fellow at The Conference Board. Having spent 30 years as a high-level Human Capital Management consultant, Sheridan has helped some of the world's largest corporations rebuild a culture that fosters productive engagement, earning him several distinctive awards and honors.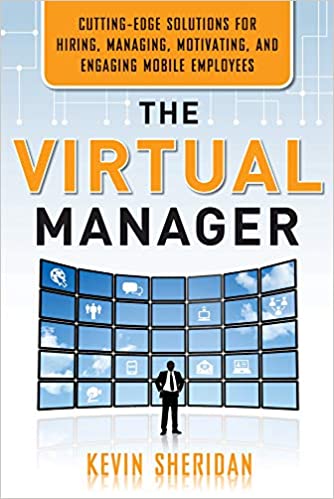 Sheridan's premier assessment platform, PEER®, has been consistently recognized as a long-overdue, industry-changing innovation in the field of employee engagement. His first book,
Building a Magnetic Culture
, made six of the best seller lists including
The New York Times, Wall Street Journal
, and
USA Today
. He is also the author of
The Virtual Manager
, which explores how to effectively manage remote workers.
For More Information
Bruce Bolger
Engagement Agency
Tel. 914-591-7600, ext. 230
Bolger@TheICEE.org
---
Master the Principles of Enterprise Engagement to Achieve Organizational Goals and Enhance Your Career
Profit from a new strategic and systematic approach to engagement to profit from the principles of Stakeholder Capitalism, enhance your organization's brand equity; increase sales, productivity, quality, innovation, and safety, and reduce risks.
Get trained to become a Chief Engagement Officer for your organization.
Learn how to create Sustainability or Integrated Reports for Your Organization or Clients.
Learning and Certification:
The Enterprise Engagement Alliance 2.0 education program, the only learning and certification platform for boards, executives, and managers seeking to understand the implementation principles of Stakeholder Capitalism, human capital management and measurement, and ROI of engagement. For more information, contact Bruce Bolger at Bolger@TheICEE.org or 914-591-7600, ext. 230.
Resources:
ESM at EnterpriseEngagement.org, an online trade publication founded in 2008 that features news, profiles, research, and more on the field of Enterprise Engagement, the implementation process for Stakeholder Engagement, and the EEXAdvisors.com buyer's guide and resource directory. This includes a comprehensive resource library on Stakeholder Capitalism, human capital management, measurement, and ROI of engagement.

RRN at RewardsRecognitionNetwork.com, an online trade publication founded in 1996 that features news, profiles, research and more on rewards, recognition, gifting and brand media, and the Brand Media Coalition, the only guide to the story-telling power of brands and where to source them for business, event, promotional gifting, and rewards and recognition. This features a comprehensive resource library on brand media, rewards, recognition, incentives, gifting and more.
The Enterprise Engagement Alliance Human Capital Management and ROI of Engagement Youtube channel featuring one-hour and 30-minute panel discussions with experts on multiple topics on Stakeholder Capitalism, Human Capital Management reporting and measurement, and engagement tactics.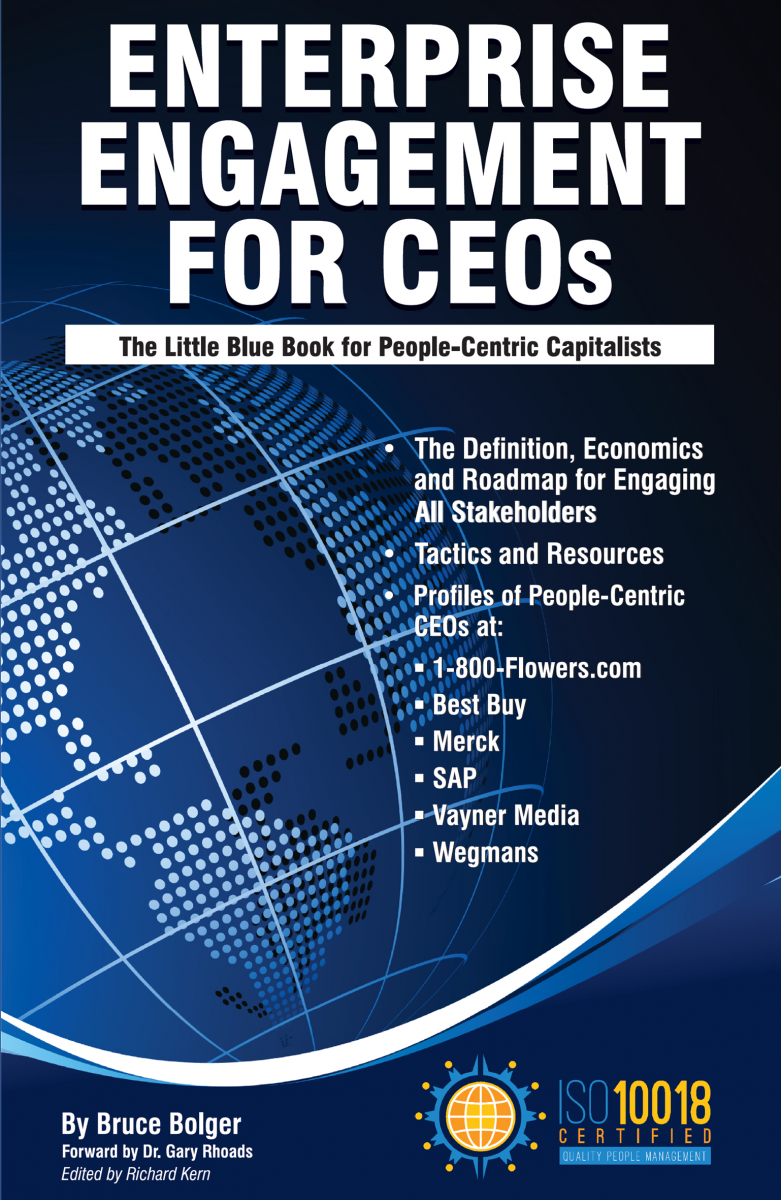 Enterprise Engagement: The Roadmap 5th Edition
The first and most comprehensive book on Enterprise Engagement and the new ISO 9001 and ISO 10018 quality people management standards. Includes 36 chapters detailing how to better integrate and align engagement efforts across the enterprise. (312 pages, $36.)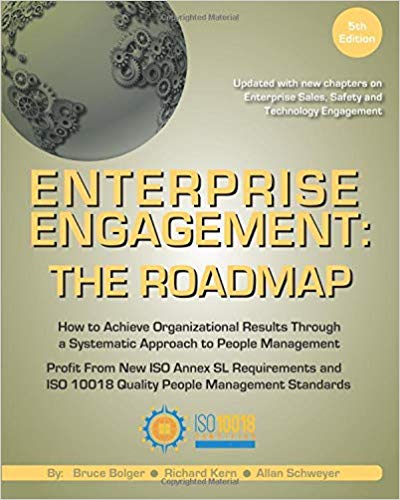 Services:
• The International Center for Enterprise Engagement at TheICEE.org, offering: ISO 10018 certification for employers, solution providers, and Enterprise Engagement technology platforms; Human Resources and Human Capital audits for organizations seeking to benchmark their practices and related Advisory services for the hospitality field.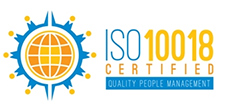 • The Engagement Agency at EngagementAgency.net, offering: complete support services for employers, solution providers, and technology firms seeking to profit from formal human capital management, reporting, and ROI of engagement practices for themselves or their clients, including Brand Alignment audits for brands and Capability audits for solution providers to make sure their products and services are up to date.
• C-Suite Advisory Services—Education of boards, investors, and C-suite executives on the economics, framework, and implementation processes of Enterprise Engagement.
• Speakers Bureau—Select the right speaker on any aspect of engagement for your next event.
• Mergers and Acquisitions. The Engagement Agency's Mergers and Acquisition group focuses on helping organizations focused on people sell to the right buyer and on assisting engagement solution providers seeking an exit or merger. Contact Michael Mazer in confidence if your company is potentially for sale at 303-320-3777.
Enterprise Engagement Benchmark Tools: The Enterprise Engagement Alliance offers three tools to help organizations profit from Engagement. Click here to access the tools.
• ROI of Engagement Calculator. Use this tool to determine the potential return-on-investment of an engagement strategy.
• EE Benchmark Indicator. Confidentially benchmark your organization's Enterprise Engagement practices against organizations and best practices.
• Compare Your Company's Level of Engagement. Quickly compare your organization's level of engagement to those of others based on the same criteria as the EEA's Engaged Company Stock Index.
• Gauge Your Personal Level of Engagement. This survey, donated by Horsepower, enables individuals to gauge their own personal levels of engagement.
For more information, contact Bruce Bolger at Bolger@TheICEE.org, 914-591-7600, ext. 230.