A Practicing Doctor and Human Capital Specialist: It's the Quiet Before the Storm
A combination of the pending retirement of the Baby Boomer physician workforce, burnout, and a lack of focus on human capital investment could exacerbate a serious labor shortage of physicians in many parts of the country, says Dr. Hieu Bui, a radiologist, data analytics and technology advisor.
By Bruce Bolger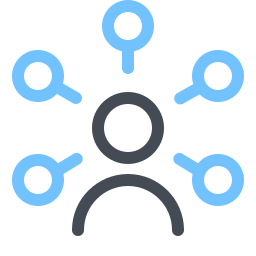 When a practicing radiologist recently joined the Enterprise Engagement Alliance, we were curious to find out why. It turns out that Dr. Hieu Bui, as both a practicing radiologist and a consultant, believes that more effective engagement and human capital management practices will be critical to the field in the coming years.
"I think we're at the tip of the iceberg. The quiet before the storm. The baby boomers are retiring. It takes many years to train a physician, as a result, the supply of the workforce will not meet the demand for several reasons. One, the time constraints of training a doctor and second the continued increasing demand of healthcare services for talent that will outpace the supply side. In addition, if physician burnout is not corrected, this will further exacerbate the shortage if an unexpected number of physicians leave medicine."
That's not the only talent risk, he adds. "The Millennial workforce will play a big role in the supply side as they become the next dominant workforce group. Millennials as a workforce demographic will expect an increased level of transparency, flexibility, leadership training, career advancement, and work-life balance with their future employers compared with other generations. And, as we move toward the future labor shortage crisis, and the war on talent, it will become a strategic advantage for healthcare systems to show they are sensitive to the needs of the changing workforce demographics and show how well they manage the intangible assets that do not show up on the balance sheet."
Bui, a practicing radiologist, entrepreneur, and health tech consultant, is a recently certified Fellow of American College of Health Care Executives.
A Looming War for Talent
The war for talent, he says, "will only escalate and force hospitals to manage people and to report on their human capital metrics and practices. It will be a big strategic advantage if they can provide this reporting and demonstrate that they can do it better than others. When they can report that their turnover is low, that there are not a lot of grievances, that employee engagement is better, and theu can benchmark that, they will gain a competitive advantage. This is how hospitals can demonstrate that they are in tune with intangible assets."
A lot of the important metrics, Bui believes, "aren't even related to compensation. Compensation is not the only reason people stay or leave. You might not even have to pay as much if you address other issues: a sense of purpose, work hours flexibility, career advancement. Often, retention is more related to culture."
The challenge, he says, is the lack of sufficient investment by leadership in the training of human resources specializing in human capital metrics reporting and people analytics. HR professionals, he suspects, rarely have training on standardized human capital metrics reporting or people analytics that could help them improve productivity, profitability, and enhance employee and patient experiences.
"Let's get at this challenge before the crisis begins," Bui urges. "Instead of being reactive, we have to be proactive. It is a great opportunity for business to be involved with the solution. It starts with reaching executives at the top."
With nearly 15 years of experience in the health care industry, Bui says he "realized that health care is strictly a service industry that is heavily reliant on labor to produce a product. The product is not a tangible product but a service. It is a service that is immediately consumed. The connection of the service product to people is paramount to a high-quality experience and outcome. Until organizations learn how to effectively manage and invest in human capital, they cannot make a substantial improvement in quality of service. That's how I got interested in the topic."
Seeing the inefficiencies and medical errors in health care, "I realized that we have to move away from focusing on only the tangible assets on the balance sheet, we have to start focusing more on intangible assets: that is our employees. Until leadership invests in intangible assets, they will not make substantial progress in service quality or win the war on talent in the future.
Bui says that investment in a holistic process of human capital management and reporting is severely lacking in medicine. "Many hospitals measure engagement, but that's only a small component of it. The healthcare industry only scratches the surface when it comes to managing people in a strategic way compared to other industries." Some hospitals that do conduct employee engagement surveys, he says, rarely do much with the information.
Too Much Reliance on Intrinsic Motivators
"Healthcare is very reliant on the attributes of people who go into the field rather than really focusing on how to engage people. They rely on the fact that for many of us it is a calling. Some hospitals don't think they have to invest much in employees, because we are better compensated than most and in theory have more benefits." In actual practice, he says, burnout of nurses and doctors were already increasing before the pandemic. "The way the health care system is based on volume of services and not on quality is approaching a crossroads. There is increasing pressure on health care executives to control costs, access, and quality care, and all these challenges lead inevitably back to a strategic approach to human capital that is lacking. At the heart of it, leadership in some healthcare systems is not trained in human capital. It's not even on their radar screens."
To Bui, this lack of focus on human capital management creates an environment ripe for errors and burnout. "The easiest way to look at errors is to look at the individual person involved, when in fact it's more complicated than that. Often the work environment is high stress and volume driven with a lack of awareness or sensitivity to the changing workforce's needs from mid-level supervisors. The current makeup of the health care system pushes toward high-volume production since it is still the predominant revenue model in this country. Employees are heavily burdened with the stress of the everyday working environment." He adds, "Healthcare has been treated as an individualized blame system. Rarely is it looked at holistically. We want employees to produce more and more, and quality can suffer because of this volume emphasis. Other high-risk industries can be prone to big-time accidents, as well, but many of these companies look not only at the individual employees as the cause but look at how they can change the system to avoid future accidents."
He says that many healthcare systems can benefit from a better understanding of human capital management, with a strategic and proactive system, rather than the prevalent reactive approach to people issues. This means "having clear human capital metrics; understanding the employee life cycle from the very beginning from recruitment to departure; and having a strategic human resources department that invests in training and other resources to not only attract but also retain talent and to create better experiences and outcomes for employees and patients. Internal and external customers all tie together; you can't focus on one without focusing on the other."
Bui believes that some hospitals do only basic descriptive level reporting with no serious standardization or benchmarking of human capital data. Some of these hospitals run employee engagement surveys but there is little buy-in because most organizations, he believes, just clock the data; do not share the information or do much with it. Most of the time, little if any visible action is taken because of these surveys, he asserts.
Despite the current situation, Bui sees the potential for change. "Hospital administrators know they have a problem with people, and many can't ignore what they see or read about in the other sectors about the new focus on human capital and Stakeholder Capitalism." As other stakeholders become more invested in the public disclosures of human capital metrics, and organizations such as
Leapfronghealthgroup.org
publish service quality, "health organizations will be pressured to comply in the future and publish their own standardized human capital metrics," he believes. "The disclosures are voluntary now, but I can see them becoming mandatory in the future. It is a new world of transparency."
---
Master the Principles of Stakeholder Capitalism And Implementation Through Enterprise Engagement
Education, Certifications, and Information to Activate
Stakeholder Capitalism Available Nowhere Else
A complete learning, certification, and information program and a course syllabus for educators.
Training and Certification
Enterprise Engagement Alliance Education: Certified Engagement Practitioner; Advanced Engaged Practitioner, and Certified Engagement Solution Provider learning and certification programs on how to implement Stakeholder Capitalism principles at the tactical level.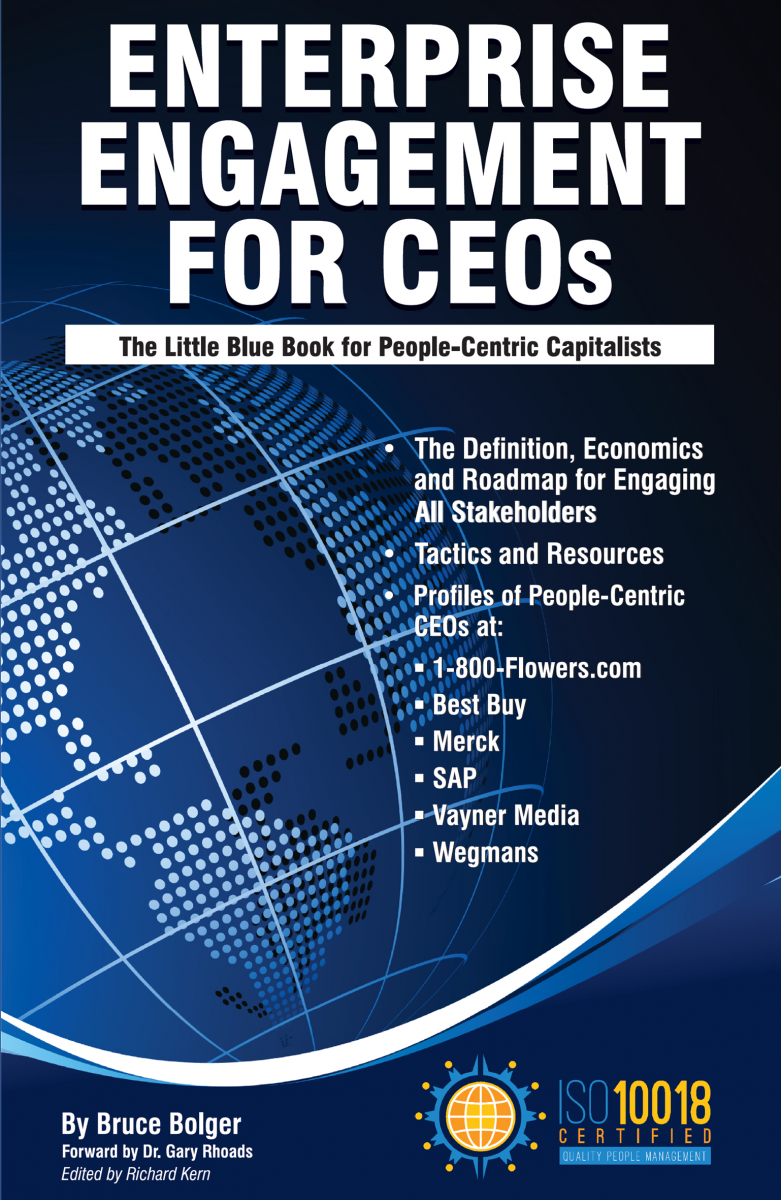 Join the EEA to begin your certification process or see our other resources below.
THE ONLY BOOKS ON STAKEHOLDER CAPITALISM IMPLEMENTATION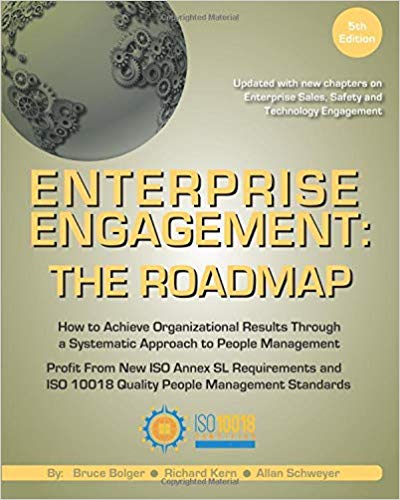 Enterprise Engagement: The Roadmap 5th Edition
The first and most comprehensive book on Enterprise Engagement and the new ISO 9001 and ISO 10018 quality people management standards. Includes 36 chapters detailing how to better integrate and align engagement efforts across the enterprise. (312 pages, $36.)
OTHER RESOURCES TO ACTUALIZE STAKEHOLDER CAPITALISM
Communities:
The
Enterprise Engagement Alliance and Advocate
and the
Brand Media Coalition
free resource centers offering access to the latest research, news, and case studies; discounts, promotions, referrals, and commissions, when appropriate to third-party solution providers from participating coalition solution provider members.
Enterprise Engagement
Resources:
EEXAdvisors.com provides the only curated online marketplace to access hundreds of solution providers in all areas of human capital management and enterprise engagement throughout the world.
Online Overview:
10-minute short course: click here for a 10-minute introduction to Enterprise Engagement and ISO standards from the Coggno.com learning platform.
Services:
• The Engagement Agency at EngagementAgency.net, offering: complete support services for employers, solution providers, and technology firms seeking to profit from formal engagement practices for themselves or their clients, including Brand and Capability audits for solution providers to make sure their products and services are up to date.
• C-Suite Advisory Service—Education of boards, investors, and C-suite executives on the economics, framework, and implementation processes of Enterprise Engagement.
• Speakers Bureau—Select the right speaker on any aspect of engagement for your next event.
• Mergers and Acquisitions. The Engagement Agency's Mergers and Acquisition group is aware of multiple companies seeking to purchase firms in the engagement field. Contact Michael Mazer in confidence if your company is potentially for sale at 303-320-3777.
Enterprise Engagement Benchmark Tools: The Enterprise Engagement Alliance offers three tools to help organizations profit from Engagement. Click here to access the tools.
• ROI of Engagement Calculator. Use this tool to determine the potential return-on-investment of an engagement strategy.
• EE Benchmark Indicator. Confidentially benchmark your organization's Enterprise Engagement practices against organizations and best practices.
• Compare Your Company's Level of Engagement. Quickly compare your organization's level of engagement to those of others based on the same criteria as the EEA's Engaged Company Stock Index.
• Gauge Your Personal Level of Engagement. This survey, donated by Horsepower, enables individuals to gauge their own personal levels of engagement.
For more information, contact Bruce Bolger at Bolger@TheEEA.org, 914-591-7600, ext. 230.