TakPoints.com Employee Engagement App Targets Hospitals, SMB Market with Simplicity and Analytics
Tak, which means thanks in Danish, was developed to address critical engagement and turnover issues in the healthcare field by making it easy for hospitals to measure and address key engagement levers with their diverse workforces. Gary Abram, the founder of TakPoints.com, says the same simplicity and measurability can work for any size and type of organization.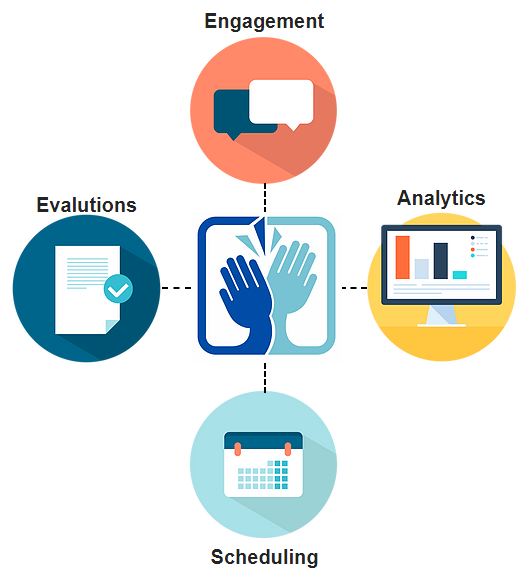 Tak was built out of a concrete need identified by Gary Abram, an experienced business executive who over the years also has served on various boards. In one such position, for a leading hospital, he says he clearly saw that engagement is a critical issue with a direct impact on quality of service, productivity, turnover, and willingness to recommend.
Given the continually fast-paced environment of the hospital, what was needed, he felt, was an easy-to-deploy and customize platform accessible via smart phone to every manager and employee that addressed the key need to assess employee mood; share news about the organization and its people; and promote and reward behaviors to support critical organizational goals, including: retention; foster cohesiveness; willingness to recommend; safety and wellness; job-sharing—i.e., willingness to cover for colleagues; and patient satisfaction.
When used in a properly designed program, Abram says, "engagement technology can have a direct impact on results—one hospital we have worked with decreased turnover in the first year it used the program," he says. Abrams believes that technologies such as Tak will become essential in the new work-from-anywhere world to address key organizational issues as part of an overall program.
Elaborates Abram, "Used as part of a properly designed and implemented program that uses the technology as a platform to inform, collaborate, assess, encourage feedback can provide organizations a highly effective way to address:
•
Employee focus on the actions that count the most.
•
The willingness of employees to stay or refer other employees, customers, distribution partners, or volunteers.
•
Diversity, Equity, and Inclusion effectiveness.
•
Ongoing innovation, collaboration, and learning.
•
A focus on wellness and safety.
A Clear ROI and Actionable Data
"The concept behind Tak is to provide a high level of actionable analytics to help organizations promote the behaviors that lead to results," explains Abram. "Data is captured and analyzed to provide insights on how to improve engagement and improve employee retention and satisfaction. Dashboards provide transparency into employee activities, peer-to-peer recognition, and engagement, which can be sorted by whatever demographic information is provided to ensure diversity inclusion. Dashboard alerts provide an opportunity for managers to engage employees early before engagement drops. Data integrates with employee evaluation platforms to improve employee feedback and shorten review periods," explains Abram. Written in Java script, it can easily be placed as a widget on any web site or platform such as Teams, he adds.
As a business executive, Abram believes many executives overlook the clear ROI of focusing strategically on people. He cites the example of a hospital (identified by name to ESM but which could not be published), which engaged Täk to address a turnover rate of 21% among about 200 nurses, costing it over $1 million a year. The program," he says," contributed to a 10% increase employee engagement scores; a 5% reduction in nurse turnover in the first year, and a 4 star CMS (Centers for Medicare and Medicaid Services) rating, up from 3 stars previously. It improved to an 'A' grade rating on the Leapfrog Group from a 'C'. This led to a one-year cost reduction, with a $665,000 return on investment, or more than 10 times the cost. The turnover pre-Täk was 21.4%; after the Täk program, 16.2%."
As more boards and CEOs and CFOs understand the true ROI of these programs and the power of technology, Abram says, "we can expect significant growth in the engagement technology category. We aim to help the every-day business being overlooked by the power-players and help support advisory services in the hospital and other industry verticals seeking a sleek solution for hospitals and the SMB category."
Because of the importance of program design, Abram says, "We've joined the Enterprise Engagement Alliance and draw upon its Engagement Agency advisory sources and resources to provide our clients with real-time resources for ROI-based program design."
For More Information
Gary Abram
Founder
---
Master the Principles of Stakeholder Capitalism And Implementation Through Enterprise Engagement
Education, Certifications, and Information to Activate
Stakeholder Capitalism Available Nowhere Else
A complete learning, certification, and information program and a course syllabus for educators.
Training and Certification
Enterprise Engagement Alliance Education: Certified Engagement Practitioner; Advanced Engaged Practitioner, and Certified Engagement Solution Provider learning and certification programs on how to implement Stakeholder Capitalism principles at the tactical level.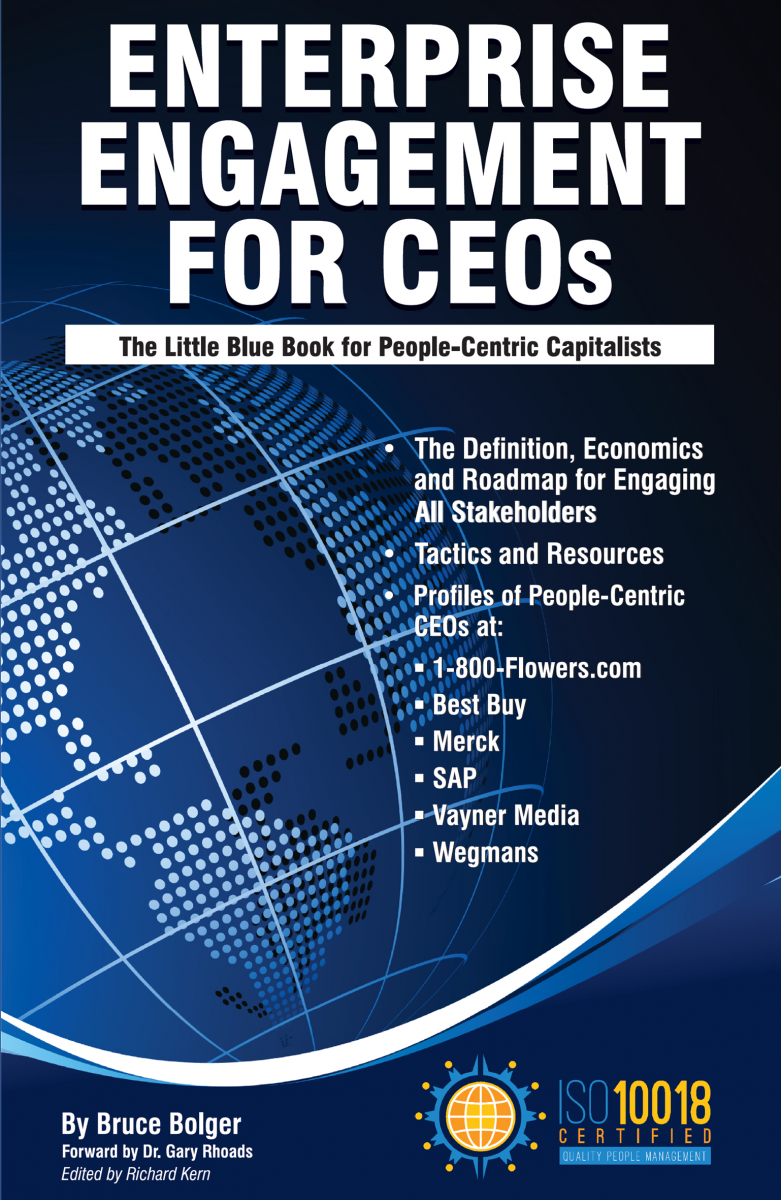 Join the EEA to begin your certification process or see our other resources below.
THE ONLY BOOKS ON STAKEHOLDER CAPITALISM IMPLEMENTATION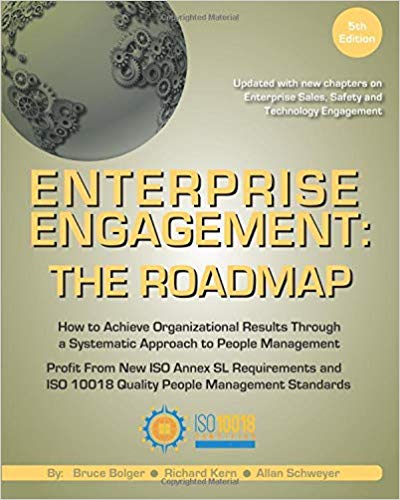 Enterprise Engagement: The Roadmap 5th Edition
The first and most comprehensive book on Enterprise Engagement and the new ISO 9001 and ISO 10018 quality people management standards. Includes 36 chapters detailing how to better integrate and align engagement efforts across the enterprise. (312 pages, $36.)
OTHER RESOURCES TO ACTUALIZE STAKEHOLDER CAPITALISM
Communities:
The
Enterprise Engagement Alliance and Advocate
and the
Brand Media Coalition
free resource centers offering access to the latest research, news, and case studies; discounts, promotions, referrals, and commissions, when appropriate to third-party solution providers from participating coalition solution provider members.
Enterprise Engagement
Resources:
EEXAdvisors.com provides the only curated online marketplace to access hundreds of solution providers in all areas of human capital management and enterprise engagement throughout the world.
Online Overview:
10-minute short course: click here for a 10-minute introduction to Enterprise Engagement and ISO standards from the Coggno.com learning platform.
Services:
• The Engagement Agency at EngagementAgency.net, offering: complete support services for employers, solution providers, and technology firms seeking to profit from formal engagement practices for themselves or their clients, including Brand and Capability audits for solution providers to make sure their products and services are up to date.
• C-Suite Advisory Service—Education of boards, investors, and C-suite executives on the economics, framework, and implementation processes of Enterprise Engagement.
• Speakers Bureau—Select the right speaker on any aspect of engagement for your next event.
• Mergers and Acquisitions. The Engagement Agency's Mergers and Acquisition group is aware of multiple companies seeking to purchase firms in the engagement field. Contact Michael Mazer in confidence if your company is potentially for sale at 303-320-3777.
Enterprise Engagement Benchmark Tools: The Enterprise Engagement Alliance offers three tools to help organizations profit from Engagement. Click here to access the tools.
• ROI of Engagement Calculator. Use this tool to determine the potential return-on-investment of an engagement strategy.
• EE Benchmark Indicator. Confidentially benchmark your organization's Enterprise Engagement practices against organizations and best practices.
• Compare Your Company's Level of Engagement. Quickly compare your organization's level of engagement to those of others based on the same criteria as the EEA's Engaged Company Stock Index.
• Gauge Your Personal Level of Engagement. This survey, donated by Horsepower, enables individuals to gauge their own personal levels of engagement.
For more information, contact Bruce Bolger at Bolger@TheEEA.org, 914-591-7600, ext. 230.