Engagement Technology: The Key to Effective Employee Performance Management
Readily available employee engagement applications supported by effective management practices can transform the traditional, ineffective employee performance management and appraisal process.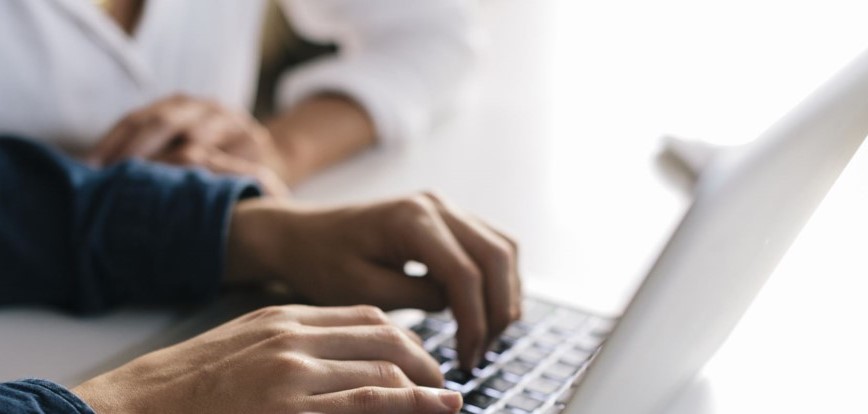 Employee engagement technologies can bring the employee performance management and appraisal process to the next level, in the same way that other apps are transforming workplace productivity. Probably less than 5% of organizations have a digital strategy for engaging all their employees on a single engagement application, even though there are at least a dozen or more solutions and a clear economic and experiential case for using engagement technology.
By aligning all the ways organizations engage people on a single application—i.e., communications, learning, social networking and recognition, referrals, incentives, innovations, and measurement, etc.—organizations not only improve results by better aligning activities against clear metrics. The apps can collect invaluable permission-based data on a continuous basis providing robust data analytics dashboards and provide for more frequent bidirectional feedback from employees to supervisor or employees to employees.

Another reason why it's time to support mobile app performance management is because smart phones are embraced by the next dominant workforce Millennial generation and are the primary device for people of almost all ethnicities and income levels. Instantaneous availability of more frequent cross-directional information, feedback, learning, or encouragement from employees to employees or between employees and management are made possible with the use of mobile apps that can in most cases reduce the costs of legacy Intranets and siloed engagement processes, from coaching and learning, to communications and incentives.

Real-Time, Behavior-Based Information
These apps also address the failures of the traditional employee appraisal process by providing real-time behavior data related to almost all aspects of employee performance rather than relying on subjective observations. Agile organizations require an employee performance management process that can adapt and react to a rapidly changing work environment. The engagement applications reveal actual data that can be classified by all employee groups to find yet better ways to engage them in the actions that will contribute to mutual success. These include such measures as:
•
Consumption of or contribution to the information provided on the employee application.
•
Responses to employee engagement surveys or feedback forums.
•
Level of participation and results of quizzes about the organization, market, or service.
•
Recognition given or received in peer-to-peer or manager-to-peer recognition programs.
•
Referrals of talent, customers, or supply chain partners.
•
Ideas provided in the innovation program.
•
Safety and wellness practices.
Just as importantly, these apps can provide invaluable aggregate data by employee classification, department, location, etc. to ensure diversity, equity, and inclusion.
The current appraisal system is deeply flawed for many reasons:
•
It is often reactive, retrospective and not agile.
•
The employee performance review process provides only a limited snapshot assessment with little data collected on a day-to-day basis.
•
The performance appraiser or supervisor is often influenced by recency bias because of the snapshot view of a performance review period, often leading towards a suboptimal employee review.
•
The general nature of one-way communication between employees and supervisors or leadership throughout the entire course of the appraisal process often leads to ineffective evaluations. The traditional method does not allow for an ongoing or more frequent cross-directional feedback from employees to employees or employees to supervisors that is supported by real data.
How Apps Track Behaviors and Outcomes
As an example of one of about a dozen employee or enterprise engagement technology solutions, I came across a mobile app focusing on the health care field known as Tak for "thank you" in Danish. It combines performance management employee reward and recognition system that demonstrates how a simple app can people focused on the actions that count as well as transform the performance appraisal process. Tak is an easy-to-deploy, inexpensive yet comprehensive engagement and performance monitoring management platform that allows 360 degrees of social recognition of peers to peers, peers to management, management to employee, along with the ability to send out news and other information, track the daily mood, reward and recognize employees for specific behaviors, measure results, and track engagement in the platform using any filters for which there is permission-based data.

Employees can earn points for completing tasks from a customized checklist. They also can earn points for work anniversaries, peer-to-peer recognition, and manager-to-employee spot bonus points. The point system can be customized to fit the need of a specific department and the value of tasks can be set based on the individual departments. Redemption of the points include industry product catalogs, vacation (PTO) hours, customized special gifts, company gift cards, local offers, national gift cards and travel options, raffles, drawings, or giveaways. Data on all the earned points, different valued activities, completed checklist activities, messaging between managers/employees, and recognitions are all collected.

The tracking of actual engagement in the platform creates a robust data analytics platform and real-time dashboard of point leaders for department or company, history of leader board standings, daily points issued, and company and individualized dashboards for any type of behavior or result deemed important to the organization. The app can customize and rapidly change the value activities to promote any new objectives of the organization.
Objective, Behavior-Based Appraisals
Because of all the points issued for different valued activities collected throughout the year and the recognition of employees, not to mention the ability to see how people are engaging with the platform across the organization, there is little guesswork in the performance appraisal process quarterly or at the end of the year. The behavior-based point system and other activities tracked automates the performance appraisal process based on what people do, not perceptions. Even better, the data comes from multiple points of view, including both those of colleagues and the individual's own actions, and can be correlated to employee engagement scores. The points evaluation of different behaviors or activities provides a day-to-day performance evaluation that also signal negative trends. This allows managers to immediately address issues and provides more frequent communication between employees with managers instead of waiting until the performance appraisal process to provide a performance improvement plan.

Because all data can be parsed by employee classification, organizations can get a living snapshot of what the levels of engagement, performance, which specific activities appear to generate the best results, and the return on investment. This is an ideal way to monitor the actual effectiveness of diversity, equity, and inclusion efforts.

For More Information
Bruce Bolger, Managing Director
914-591-7600, ext. 230
---
Master the Principles of Stakeholder Capitalism And Implementation Through Enterprise Engagement
Education, Certifications, and Information to Activate
Stakeholder Capitalism Available Nowhere Else
A complete learning, certification, and information program and a course syllabus for educators.
Training and Certification
Enterprise Engagement Alliance Education: Certified Engagement Practitioner; Advanced Engaged Practitioner, and Certified Engagement Solution Provider learning and certification programs on how to implement Stakeholder Capitalism principles at the tactical level.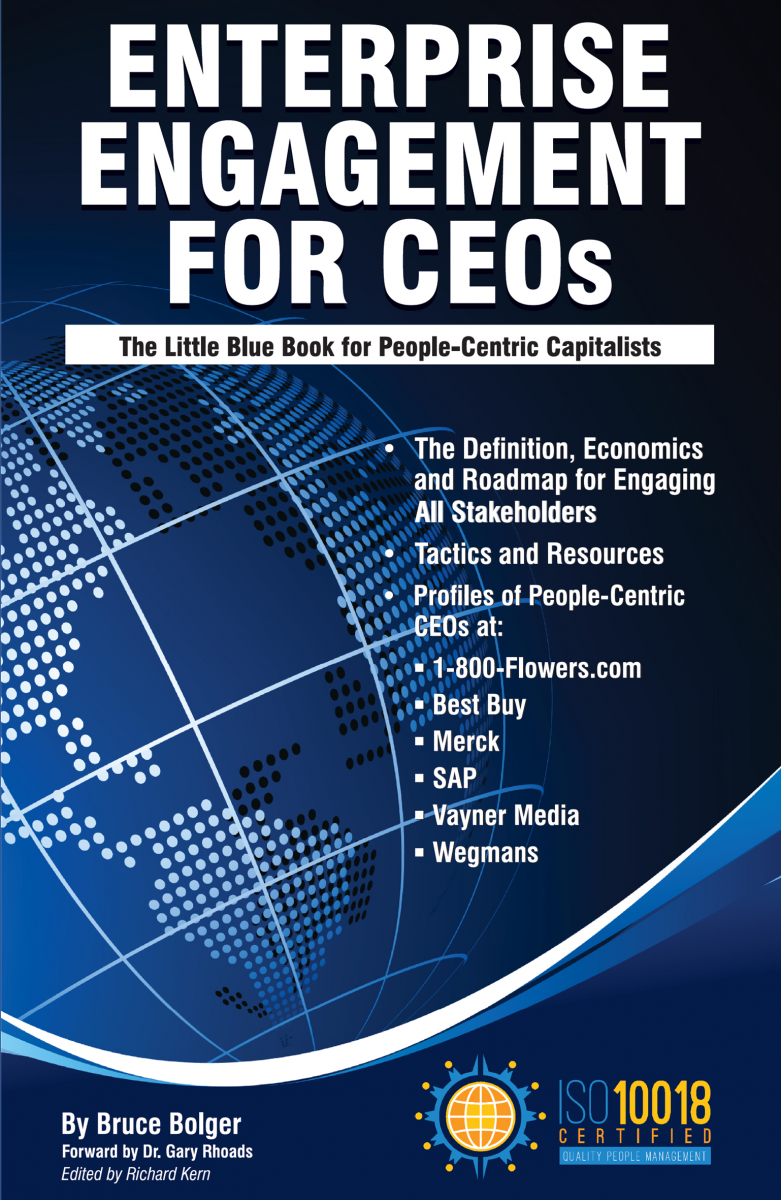 Join the EEA to begin your certification process or see our other resources below.
THE ONLY BOOKS ON STAKEHOLDER CAPITALISM IMPLEMENTATION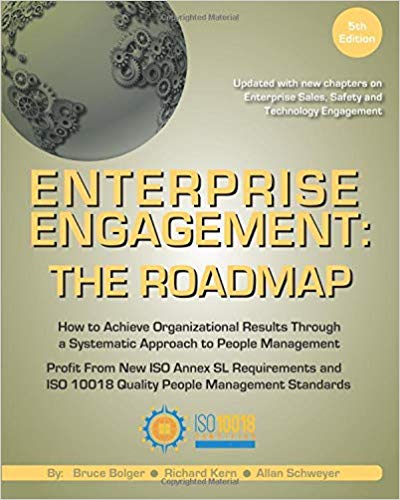 Enterprise Engagement: The Roadmap 5th Edition
The first and most comprehensive book on Enterprise Engagement and the new ISO 9001 and ISO 10018 quality people management standards. Includes 36 chapters detailing how to better integrate and align engagement efforts across the enterprise. (312 pages, $36.)
OTHER RESOURCES TO ACTUALIZE STAKEHOLDER CAPITALISM
Communities:
The
Enterprise Engagement Alliance and Advocate
and the
Brand Media Coalition
free resource centers offering access to the latest research, news, and case studies; discounts, promotions, referrals, and commissions, when appropriate to third-party solution providers from participating coalition solution provider members.
Enterprise Engagement
Resources:
EEXAdvisors.com provides the only curated online marketplace to access hundreds of solution providers in all areas of human capital management and enterprise engagement throughout the world.
Online Overview:
10-minute short course: click here for a 10-minute introduction to Enterprise Engagement and ISO standards from the Coggno.com learning platform.
Services:
• The Engagement Agency at EngagementAgency.net, offering: complete support services for employers, solution providers, and technology firms seeking to profit from formal engagement practices for themselves or their clients, including Brand and Capability audits for solution providers to make sure their products and services are up to date.
• C-Suite Advisory Service—Education of boards, investors, and C-suite executives on the economics, framework, and implementation processes of Enterprise Engagement.
• Speakers Bureau—Select the right speaker on any aspect of engagement for your next event.
• Mergers and Acquisitions. The Engagement Agency's Mergers and Acquisition group is aware of multiple companies seeking to purchase firms in the engagement field. Contact Michael Mazer in confidence if your company is potentially for sale at 303-320-3777.
Enterprise Engagement Benchmark Tools: The Enterprise Engagement Alliance offers three tools to help organizations profit from Engagement. Click here to access the tools.
• ROI of Engagement Calculator. Use this tool to determine the potential return-on-investment of an engagement strategy.
• EE Benchmark Indicator. Confidentially benchmark your organization's Enterprise Engagement practices against organizations and best practices.
• Compare Your Company's Level of Engagement. Quickly compare your organization's level of engagement to those of others based on the same criteria as the EEA's Engaged Company Stock Index.
• Gauge Your Personal Level of Engagement. This survey, donated by Horsepower, enables individuals to gauge their own personal levels of engagement.
For more information, contact Bruce Bolger at Bolger@TheEEA.org, 914-591-7600, ext. 230.