Malaysia Leads World in Stakeholder Capitalism Governance Language
This year's Securities Industry Development Corporation (SIDC) Sustainable and Responsible Investment (SRI) Virtual Conference 2021 coincides with a change in the Malaysian Code of Corporate Governance (MCCG) 2021, which may be the first anywhere to incorporate the principles of Stakeholder Capitalism.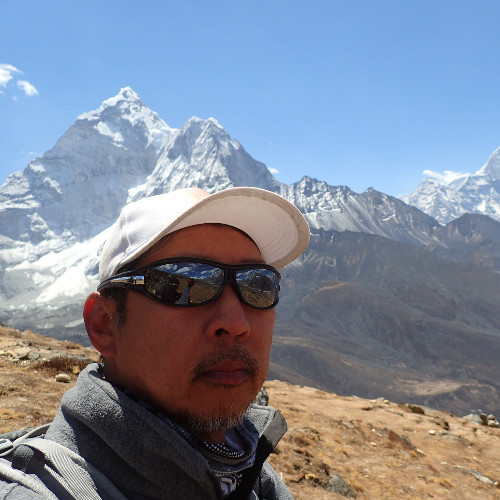 Stakeholder capitalism in Malaysia has been given a boost with the introduction of the following paragraph in the revised Malaysian Code on Corporate Governance 2021 that recognizes the interests of all stakeholders.
"Stakeholder confidence can only be strengthened if companies think seriously about the reasons for their existence, how they deliver on their purpose, and then explain, in their own words, how the company applies the principle and practices of the MCCG. Such transparency and honesty will support companies in building the trust of its stakeholders and potential investors."
This ground-breaking paragraph will be discussed at the Stakeholder Capitalism session of the SIDC Sustainable and Responsible Investment (SRI) Virtual Conference 2021, June 16-17 in Malaysia. The virtual event is open to all interested parties. I will join Bruce Bolger, Founder of the
Enterprise Engagement Alliance
, on a panel on Stakeholder Capitalism.
Click here
for more information and to register.
•

Stakeholder confidence can only be strengthened if companies think seriously about the reasons for their existence.
Companies exist for what their stakeholders believe in. The Business Roundtable has declared that companies should serve not only their shareholders and maximize profits, but also deliver value to their customers, invest in employees, deal fairly with suppliers, and support the communities in which they operate. Purpose, as described by Larry Fink, Chairman and CEO of BlackRock, is not the sole pursuit of profits but the animating force for achieving them. "Purpose is not a mere tagline or marketing campaign. It is a company's fundamental reason for being – what it does every day to create value for its stakeholders."
Stakeholder Capitalism starts with purpose. Understand what your stakeholders believe in and integrate their beliefs and values into your strategy.
•

How purpose is delivered.
To succeed in this time of disruption, companies will find that purpose serves to help people focus on what is important. Companies should consider how their purpose can help the organization to grow and open commercial opportunities for long-term success, allowing the company to move forward in a world where 'business is unusual.' Purpose and profits are not at odds with each other. In fact, becoming a purposeful company will be crucial for creating sustainable profits over the long term. But this can be derailed by bad culture. Purpose determines the culture of the company and a misaligned culture can result in strategy being eaten for breakfast.
Culture is the result of shared beliefs, values, attitudes, actions, and behaviors in the company. Make culture a key part of your sustainability and resilience framework.
•

Explain, in their own words, how the company applies the principle and practices of the MCCG (Malaysian Code of Corporate Conduct). Such transparency and honesty will support companies in building the trust of its stakeholders and potential investors.
Truthful and authentic communication plays an integral part in combatting low corporate trust. A report needs to adhere to the fair, balanced, and understandable principle and it needs to communicate accountability. However, this does not necessarily generate trust on its own. Equally, combatting low corporate trust is not simply a matter of transparency and more communication. Companies need to communicate an authentic and company-centric corporate narrative and must be wary of simply regurgitating popular boilerplate words that hold little meaning and only generate more cynicism with stakeholders. The updated <IR> Integrated Reporting Framework, which is supported by the MCCG, encourages the holistic communication of value creation, preservation, or erosion over the short, medium, and long-term as the next step in the evolution of corporate reporting
In Russian legends there is a person called the
yurodivy
or truth-teller. The
yurodivy
questions things that are taken for granted, just like the "An Inconvenient Truth" documentary film about former US Vice President Al Gore's campaign to educate people about global warming. Be willing to be a truth-teller in all your stakeholder communications.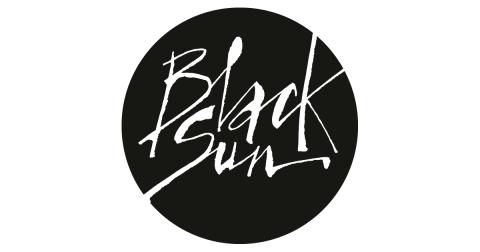 ---
Master the Principles of Stakeholder Capitalism And Implementation Through Enterprise Engagement
Education, Certifications, and Information to Activate
Stakeholder Capitalism Available Nowhere Else
A complete learning, certification, and information program and a course syllabus for educators.
Training and Certification
Enterprise Engagement Alliance Education: Certified Engagement Practitioner; Advanced Engaged Practitioner, and Certified Engagement Solution Provider learning and certification programs on how to implement Stakeholder Capitalism principles at the tactical level.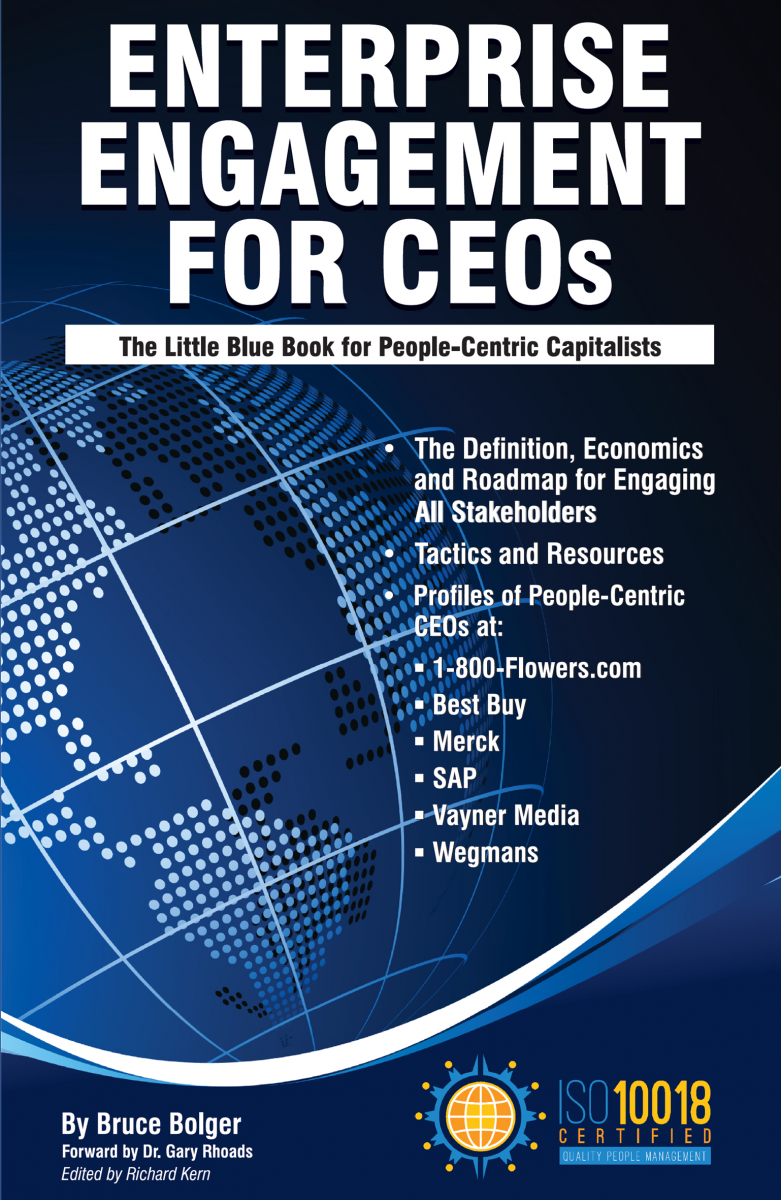 Join the EEA to begin your certification process or see our other resources below.
THE ONLY BOOKS ON STAKEHOLDER CAPITALISM IMPLEMENTATION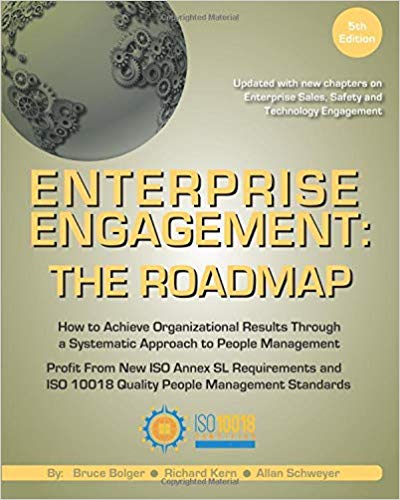 Enterprise Engagement: The Roadmap 5th Edition
The first and most comprehensive book on Enterprise Engagement and the new ISO 9001 and ISO 10018 quality people management standards. Includes 36 chapters detailing how to better integrate and align engagement efforts across the enterprise. (312 pages, $36.)
OTHER RESOURCES TO ACTUALIZE STAKEHOLDER CAPITALISM
Communities:
The
Enterprise Engagement Alliance and Advocate
and the
Brand Media Coalition
free resource centers offering access to the latest research, news, and case studies; discounts, promotions, referrals, and commissions, when appropriate to third-party solution providers from participating coalition solution provider members.
Enterprise Engagement
Resources:
EEXAdvisors.com provides the only curated online marketplace to access hundreds of solution providers in all areas of human capital management and enterprise engagement throughout the world.
Online Overview:
10-minute short course: click here for a 10-minute introduction to Enterprise Engagement and ISO standards from the Coggno.com learning platform.
Services:
• The Engagement Agency at EngagementAgency.net, offering: complete support services for employers, solution providers, and technology firms seeking to profit from formal engagement practices for themselves or their clients, including Brand and Capability audits for solution providers to make sure their products and services are up to date.
• C-Suite Advisory Service—Education of boards, investors, and C-suite executives on the economics, framework, and implementation processes of Enterprise Engagement.
• Speakers Bureau—Select the right speaker on any aspect of engagement for your next event.
• Mergers and Acquisitions. The Engagement Agency's Mergers and Acquisition group is aware of multiple companies seeking to purchase firms in the engagement field. Contact Michael Mazer in confidence if your company is potentially for sale at 303-320-3777.
Enterprise Engagement Benchmark Tools: The Enterprise Engagement Alliance offers three tools to help organizations profit from Engagement. Click here to access the tools.
• ROI of Engagement Calculator. Use this tool to determine the potential return-on-investment of an engagement strategy.
• EE Benchmark Indicator. Confidentially benchmark your organization's Enterprise Engagement practices against organizations and best practices.
• Compare Your Company's Level of Engagement. Quickly compare your organization's level of engagement to those of others based on the same criteria as the EEA's Engaged Company Stock Index.
• Gauge Your Personal Level of Engagement. This survey, donated by Horsepower, enables individuals to gauge their own personal levels of engagement.
For more information, contact Bruce Bolger at Bolger@TheEEA.org, 914-591-7600, ext. 230.