The State of Human Capital Disclosures Mid-2021: Rudimentary at Best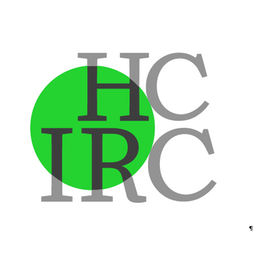 Human capital reporting in the US remains early stage at best, according to an analysis of studies released recently by the Human Capital Investment and Reporting Council, a network of human capital practitioners and investors interested in the "S" or Social of Environmental, Social, Governance management.
Click here
for the report.
Here are key highlights:
•
Over 70% of companies have either disclosed human capital information last year or intend to report in 2021. (Source: IR Magazine)
•
Over 94% of surveyed companies included the metric of the number of employees. (Source: Willis Towers Watson)
•
38 out of 50 top companies by revenue in the Fortune 100 (or 76%) included disclosure on employee health and safety in first-quarter 10-Q filings. (Source: White & Case)
•
41 out of 80 surveyed SMB (small-to medium-size) companies provided some form of voluntary sustainability disclosure on their web sites. (Source: White & Case)
•
Of the above 41, over 13 companies did not disclose any ESG related information the previous year. (Source: White & Case)
•
Human capital disclosures are mostly made in Sustainability reports, followed by annual reports and on company web sites. (Source: IR Magazine)
•
Between 2016 and 2019, the number of companies that either produce a report on ESG or speak to ESG during investor interactions has increased from 78% to 92%. (Source: Corporate Secretary)
•
More than 75% of investor relation teams have received questions about human capital management from investors in the past two years. (Source: IR Magazine)
•
Over six in 10 investors view human capital within the company when looking to invest. (Source: IR Magazine)
•
Nearly 80% of directors say their board spends more time discussing talent strategy than it did just five years ago. (Source: Ernst & Young)
•
Nearly double the number of institutional investors reported placing greater emphasis on the Social component when making investment decisions - 45% in 2020 vs. 28% in 2018. (Source: Financial Executives)
•
The most important human capital issues for investors are pay and compensation, followed by staff retention and hiring, diversity and senior management. (Source: IR Magazine)
•
Word length of human capital reports in SEC disclosures varied dramatically, ranging from nine words to 1,582 words.
•
The median disclosure was 369 words long. (Source: FW Cook)
For More Information
Amy Armitage
Founder, Human Capital Investment and Reporting Council
203-470-2211
amy@nexuspeergroups.com
---
Master the Principles of Stakeholder Capitalism And Implementation Through Enterprise Engagement
Education, Certifications, and Information to Activate
Stakeholder Capitalism Available Nowhere Else
A complete learning, certification, and information program and a course syllabus for educators.
Training and Certification
Enterprise Engagement Alliance Education: Certified Engagement Practitioner; Advanced Engaged Practitioner, and Certified Engagement Solution Provider learning and certification programs on how to implement Stakeholder Capitalism principles at the tactical level.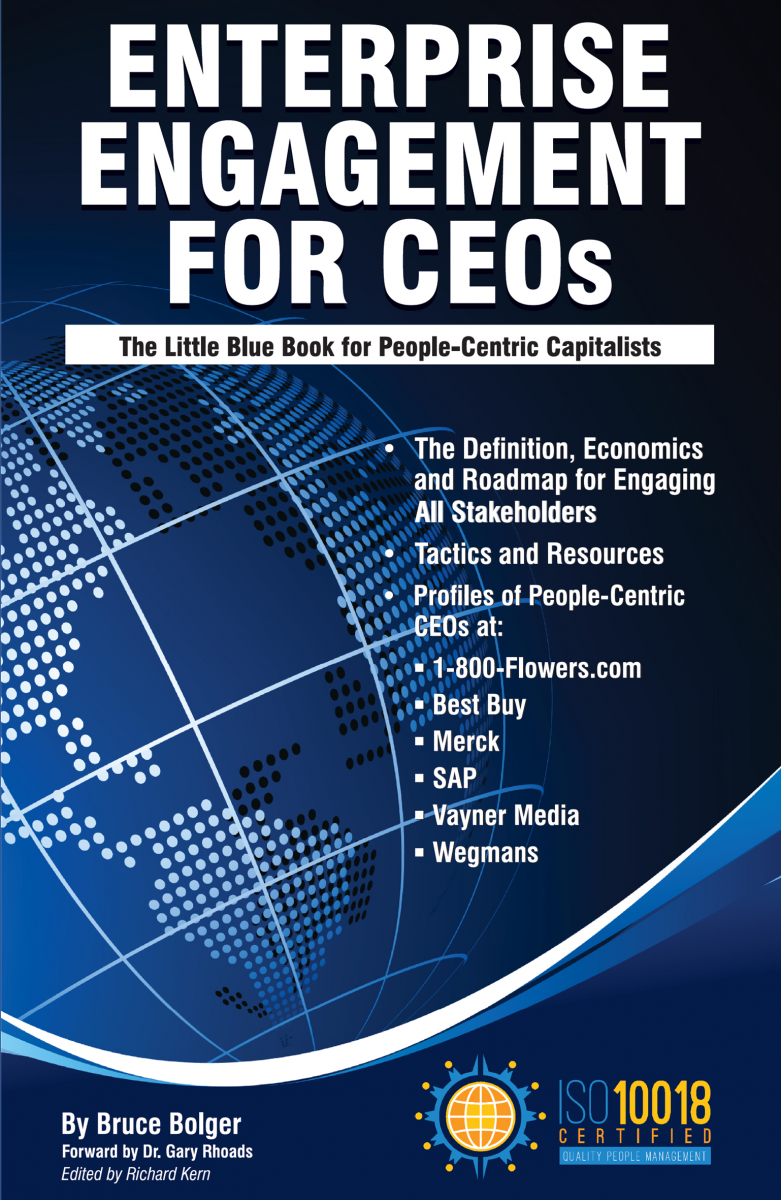 Join the EEA to begin your certification process or see our other resources below.
THE ONLY BOOKS ON STAKEHOLDER CAPITALISM IMPLEMENTATION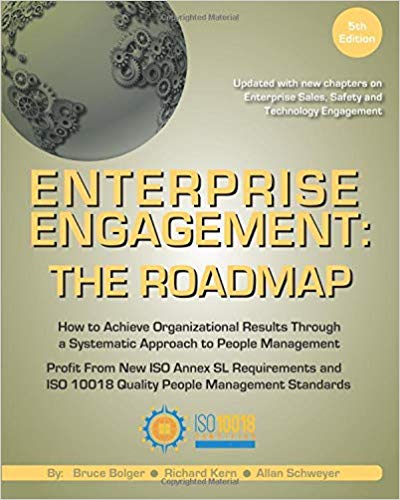 Enterprise Engagement: The Roadmap 5th Edition
The first and most comprehensive book on Enterprise Engagement and the new ISO 9001 and ISO 10018 quality people management standards. Includes 36 chapters detailing how to better integrate and align engagement efforts across the enterprise. (312 pages, $36.)
OTHER RESOURCES TO ACTUALIZE STAKEHOLDER CAPITALISM
Communities:
The
Enterprise Engagement Alliance and Advocate
and the
Brand Media Coalition
free resource centers offering access to the latest research, news, and case studies; discounts, promotions, referrals, and commissions, when appropriate to third-party solution providers from participating coalition solution provider members.
Enterprise Engagement
Resources:
EEXAdvisors.com provides the only curated online marketplace to access hundreds of solution providers in all areas of human capital management and enterprise engagement throughout the world.
Online Overview:
10-minute short course: click here for a 10-minute introduction to Enterprise Engagement and ISO standards from the Coggno.com learning platform.
Services:
• The Engagement Agency at EngagementAgency.net, offering: complete support services for employers, solution providers, and technology firms seeking to profit from formal engagement practices for themselves or their clients, including Brand and Capability audits for solution providers to make sure their products and services are up to date.
• C-Suite Advisory Service—Education of boards, investors, and C-suite executives on the economics, framework, and implementation processes of Enterprise Engagement.
• Speakers Bureau—Select the right speaker on any aspect of engagement for your next event.
• Mergers and Acquisitions. The Engagement Agency's Mergers and Acquisition group is aware of multiple companies seeking to purchase firms in the engagement field. Contact Michael Mazer in confidence if your company is potentially for sale at 303-320-3777.
Enterprise Engagement Benchmark Tools: The Enterprise Engagement Alliance offers three tools to help organizations profit from Engagement. Click here to access the tools.
• ROI of Engagement Calculator. Use this tool to determine the potential return-on-investment of an engagement strategy.
• EE Benchmark Indicator. Confidentially benchmark your organization's Enterprise Engagement practices against organizations and best practices.
• Compare Your Company's Level of Engagement. Quickly compare your organization's level of engagement to those of others based on the same criteria as the EEA's Engaged Company Stock Index.
• Gauge Your Personal Level of Engagement. This survey, donated by Horsepower, enables individuals to gauge their own personal levels of engagement.
For more information, contact Bruce Bolger at Bolger@TheEEA.org, 914-591-7600, ext. 230.