A Dozen Students Attend Stakeholder Capitalism Society Soft Launch Meeting
A new student society for college students interested in Environmental, Social, Governance (ESG) management, increasingly known as Stakeholder Capitalism, aims to help engage and educate a new generation of management, entrepreneurs, and investment analysts who fully grasp the new principles of success through people: creating returns for shareholders by creating value for customers, employees, distribution and supply chain partners, communities, and the environment. Click here for a link to the launch show.

"We are helping to create the next generation of analysts, business professionals, and activists to support a better form of capitalism," says Dorien Nunez, co-founder of the Stakeholder Capitalism Society, and Founder of OMNIResearch Group LLC, an investment research firm focusing on ESG and Diversity, Equity, Inclusion (DEI.) This new student society, co-founded by the
Enterprise Engagement Alliance
, OMNIResearch LLC and its Wall Street Advantage Team, will engage and prepare students in all areas of business and education of the importance of a strategic and systematic approach to people management across the enterprise.
"The target audience is any student in finance, investment, accounting, marketing, sales, human resources, operations, technology, liberal arts and humanities, and government or not-for-profit management, who recognizes that the ability to effectively lead a stakeholder-focused organization at any level not only offers the prospects for a more fulfilling career and society but also concrete job opportunities," explains Bruce Bolger, Enterprise Engagement Alliance founder.
Qualifying Stakeholder Capitalism Society student members will have access to the online curriculum of the Enterprise Engagement Alliance and its education partners in engagement; have access to a large and growing library of information on all areas of engagement the opportunity to learn about different types of engagement solution providers; and also be eligible to apply for internships related to the 2021 Quality in Human Capital Reporting from the Enterprise Engagement Alliance and OMNIResearch Group.
Explains Eric, Darrisaw, Senior Consultant for the OMNIResearch Group, "Our goal is to help students understand the connection between the 'S' or Social of ESG, effective human capital management of all stakeholders, and DEI. Rather than segregating DEI into a department dispensing charitable contributions, we believe the opportunity is to see it as a business opportunity to grow by accessing larger markets for customers, employees, supply chain partners, and communities. What intrigued us about the Enterprise Engagement Alliance framework and ISO (International Organization for Standardization) human capital standards is that they include DEI as an integral part of the business plan and see it as a business opportunity, not just a matter of social consciousness addressed through Corporate Social Responsibility."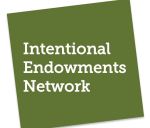 The Stakeholder Capitalism Society outreach program will be conducted in connection with a diverse group of student-oriented organizations, starting with the
International Endowment Network
, which focuses on educating ESG-oriented students. Other outreach efforts will also include organizations to reach students at the Historically Black Colleges and Universities and students representing Latinos and other communities.

For More Information
Bruce Bolger
914-591-7600, ext. 230
---
Master the Principles of Stakeholder Capitalism And Implementation Through Enterprise Engagement
Education, Certifications, and Information to Activate
Stakeholder Capitalism Available Nowhere Else
A complete learning, certification, and information program and a course syllabus for educators.
Training and Certification
Enterprise Engagement Alliance Education: Certified Engagement Practitioner; Advanced Engaged Practitioner, and Certified Engagement Solution Provider learning and certification programs on how to implement Stakeholder Capitalism principles at the tactical level.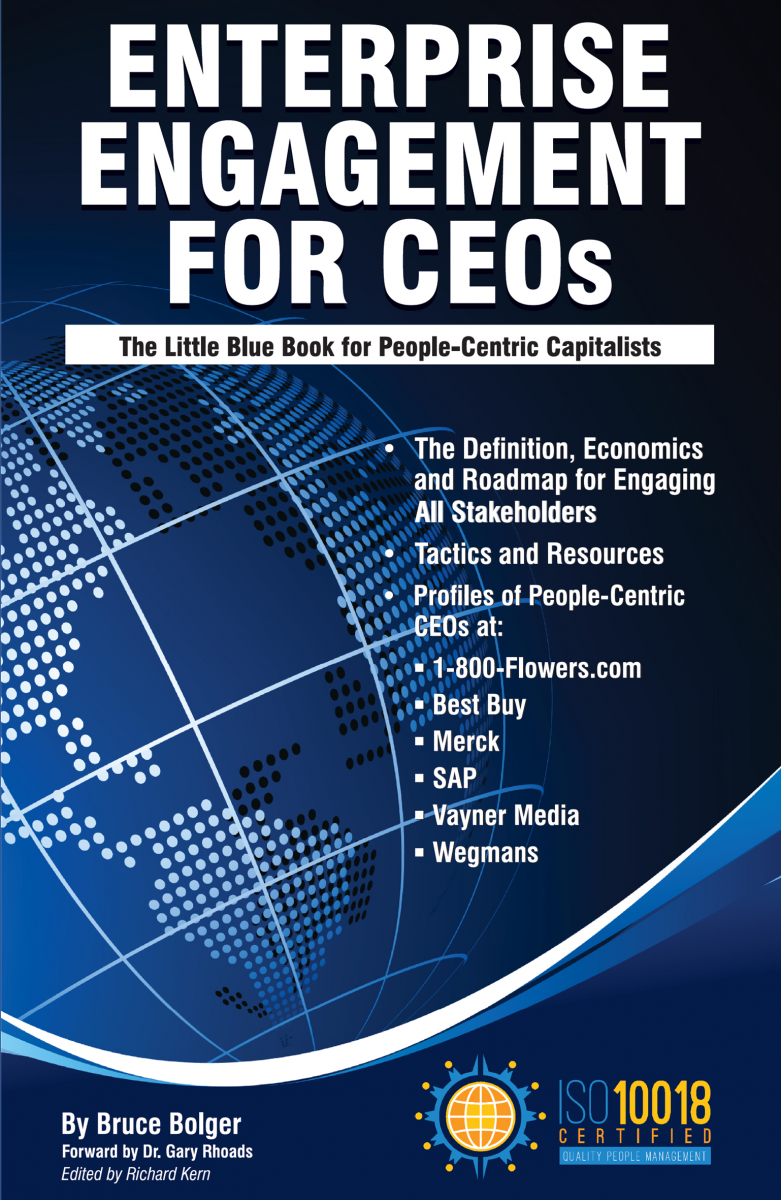 Join the EEA to begin your certification process or see our other resources below.
THE ONLY BOOKS ON STAKEHOLDER CAPITALISM IMPLEMENTATION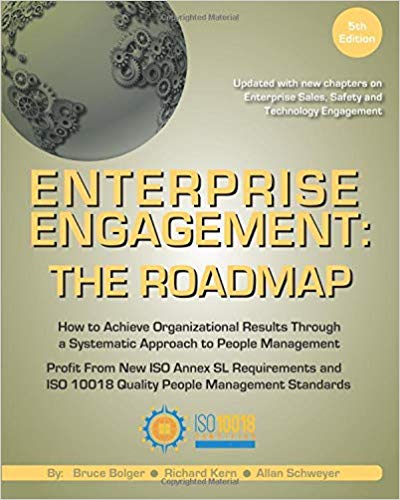 Enterprise Engagement: The Roadmap 5th Edition
The first and most comprehensive book on Enterprise Engagement and the new ISO 9001 and ISO 10018 quality people management standards. Includes 36 chapters detailing how to better integrate and align engagement efforts across the enterprise. (312 pages, $36.)
OTHER RESOURCES TO ACTUALIZE STAKEHOLDER CAPITALISM
Communities:
The
Enterprise Engagement Alliance and Advocate
and the
Brand Media Coalition
free resource centers offering access to the latest research, news, and case studies; discounts, promotions, referrals, and commissions, when appropriate to third-party solution providers from participating coalition solution provider members.
Enterprise Engagement
Resources:
EEXAdvisors.com provides the only curated online marketplace to access hundreds of solution providers in all areas of human capital management and enterprise engagement throughout the world.
Online Overview:
10-minute short course: click here for a 10-minute introduction to Enterprise Engagement and ISO standards from the Coggno.com learning platform.
Services:
• The Engagement Agency at EngagementAgency.net, offering: complete support services for employers, solution providers, and technology firms seeking to profit from formal engagement practices for themselves or their clients, including Brand and Capability audits for solution providers to make sure their products and services are up to date.
• C-Suite Advisory Service—Education of boards, investors, and C-suite executives on the economics, framework, and implementation processes of Enterprise Engagement.
• Speakers Bureau—Select the right speaker on any aspect of engagement for your next event.
• Mergers and Acquisitions. The Engagement Agency's Mergers and Acquisition group is aware of multiple companies seeking to purchase firms in the engagement field. Contact Michael Mazer in confidence if your company is potentially for sale at 303-320-3777.
Enterprise Engagement Benchmark Tools: The Enterprise Engagement Alliance offers three tools to help organizations profit from Engagement. Click here to access the tools.
• ROI of Engagement Calculator. Use this tool to determine the potential return-on-investment of an engagement strategy.
• EE Benchmark Indicator. Confidentially benchmark your organization's Enterprise Engagement practices against organizations and best practices.
• Compare Your Company's Level of Engagement. Quickly compare your organization's level of engagement to those of others based on the same criteria as the EEA's Engaged Company Stock Index.
• Gauge Your Personal Level of Engagement. This survey, donated by Horsepower, enables individuals to gauge their own personal levels of engagement.
For more information, contact Bruce Bolger at Bolger@TheEEA.org, 914-591-7600, ext. 230.