Analysis: Without a Clear Definition, Stakeholder Capitalism Confusion Reigns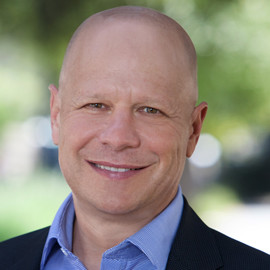 The podcast on Stakeholder Capitalism versus Shareholder Capitalism referenced in this report hosted by leading finance professors reveals the definition challenge facing the movement. For the first part of this recent podcast, the host professors speculate about the ramifications of Stakeholder Capitalism while at the same time admitting they are not sure of the definition. This analysis answers some of their key questions: Yes, it's impractical to run a business trying to please all stakeholders all the time; of course, many shareholder capitalists invest for the long-term; most would agree that purpose statements are often ignored, and Stakeholder Capitalism reduces the need for government because owners build into their business models the goal of making a profit without imposing costs on stakeholders, communities, and the environment.

By Bruce Bolger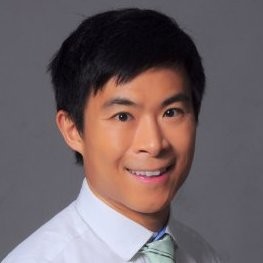 Distinguished finance professors Jonathan Berk of Stanford University and Jules van Binsbergen at The Wharton School raise important issues about Stakeholder Capitalism in a recent podcast, even if they spend the entire program, in part with one of its early advocates, Alex Edmans of the London Business School, without clarifying the definition. Click here to listen to the podcast.

Below are the central questions raised by professors in the podcast and my answers based on the original definition of the World Economic Forum; a lengthy body of academic work, and practical business experience in the world of total quality management in which stakeholder management practices are daily put to use: Stakeholder Capitalism enhances returns for investors only by creating value for customers, employees, distribution and supply partners, communities, and the environment.

For background on Stakeholder Capitalism, click here. As clearly stated in the Davos Manifesto, Stakeholder Capitalism is about the opportunity to "harmonize" the interests of stakeholders--customers, employees, distribution and supply chain partners, communities—without whose engagement there could be no profits for shareholders.

1. If Stakeholder Capitalism is defined as long-term investing instead of short-term orientation, the professors ask, how does that explain the enormous risks taken by venture capitalists to support businesses that may take years or more to turn a profit?

Answer. Of course there are long-term oriented capitalists. Stakeholder Capitalism is not defined as short- versus long-term investing, although that can be a distinction. Based on the Davos Manifesto and decades of usage in academia and business, it's about enhancing returns for investors by creating value for and "harmonizing" or aligning the interests customers, employees, distribution and supply chain partners, communities, and the environment toward a common purpose. No one in the field speaks of diverting resources from shareholders to line the pockets of disinterested third-parties, as capitalists commonly do in their support for political candidates or pet causes. The goal of Stakeholder Capitalism is to enhance long-term earnings by creating wealth in a way that grows the pie for all, in the words of Alex Edmans, rather than by extracting wealth for the benefit of a very few at the expense of stakeholders and the environment.

2. The podcast hosts wonder how it's possible for CEOs to balance the interests of so many stakeholders—customers, employees, distribution and supply chain partners, communities, and the environment.

Answer. That's what CEOs already do every day. Stakeholder Capitalism attempts to address this in the same way as Total Quality Management has accomplished in manufacturing by aligning the interests of stakeholders toward a common purpose, goals, and objectives. Even in the world of shareholder primacy, CEOs must consider the willingness of customers to buy a product or service at a given price. They must contend with pressures from the labor market and unions. They must balance the needs of their supply chain and distribution partners, who in many cases might give preferential treatment to their competitors. They often need to engage with the local communities in which they operate their facilities, not to mention environmental authorities in the case of many industries. Any action taken to address these issues could have a negative effect on short-term profits. Stakeholder Capitalists seek to align the interests of all their stakeholders toward a common, clearly stated purpose, to better "harmonize" their interests. Examples are Wegman's, Publix, Apple, and Texas Roadhouse restaurants. People know what these brands stand for, and many remain loyal, are willing to pay more for the perceived benefits, or even to earn a little less to work with organizations they feel have a clear purpose. Of course, these companies must make trade-offs; but their decisions are accepted with greater harmony when people understand the why. For instance, during the height of the Covid 19 crisis, Airbnb had to make painful workforce cuts, but did so in a manner that actually generated positive publicity and has helped the company achieve a stellar comeback.

3. The professors express skepticism about purpose statements, citing as an example Google's commitment to doing no harm, which they believe was widely ignored.

Answer. They are correct. Purpose statements have little value unless they are backed up with a highly committed CEO and annual preferably audited Corporate Responsibility reports that clearly state not only the organization's purpose, values, goals, and objectives, but the specific methodologies, metrics, and continuous improvement processes used to keep the promises. Click here for examples of meaningful human capital disclosures.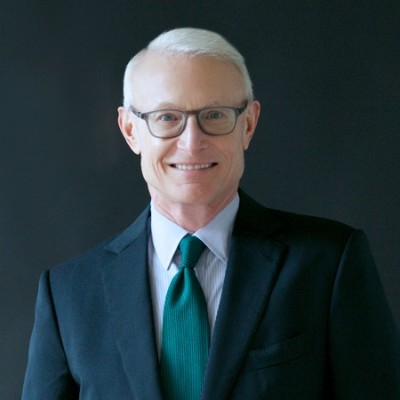 4. The professors seem to favor a system in which government steps in to mitigate the negative impact of businesses.
They cite the example of a community that has a fishing business creating prosperity for some but damaging the area's bird habitat in a way that is hurting other community members. They appear to conclude that it's the role of government to step in to create regulations or other means of mitigating the problem without bankrupting the fishing business, while admitting the many challenges involved with balancing the interests of taxpayers and the businesses.

Answer. As explained above, Stakeholder Capitalists seek to enhance returns by creating wealth, not by extracting it from the community for the benefit of a relative few or diverting it to special interests. Prevalent approaches include the "Shared Values" concept of

Harvard professors Michael Porter and Mark Kramer. The professors contend that societal needs, not just conventional economic needs, define markets and that society's problems can create internal costs for business that can be profitable to solve. A similar approach, known as Economics of Mutuality (created by the Mars family) aims to "transform the economic system by creating a mutuality of benefits among all stakeholders."

A fundamental precept of Stakeholder Capitalism is to enhance wealth without offloading costs to communities. Such "extractive" practices include paying substandard wages that force people into food stamp programs and emergency room visits or by creating environmental hazards that cause sickness, lawsuits, and bad publicity, etc. This case study of Suzano, a Brazilian energy company, used Shared Value principles to create prosperity instead of inflicting hidden costs on to the community in which it operates.

Under Stakeholder Capitalism principles, as suggested by Alex Edmans in the podcast, there should be less need for government intervention in a world of sustainable value creation. As an example, Edmans cites the European cellphone company Vodafone's creation of a micro-payments application that is now reportedly used by 51 million people in Africa lacking access to the banking system. It used its expertise to create value by addressing a key societal problem in a way that presumably created more demand for its devices and network services.

So, to address the challenges raised by fishing in the theoretical community cited by the professors, the owners of the fishing business would use their expertise to identify sustainable ways of fishing that can co-exist with bird life in adjacent communities—or even create opportunities in conjunction with a nearby wildlife refuge that attracts eco-tourists and creates jobs and educational opportunities.

Stakeholder Capitalism is not Moses coming down from the mountain. It's just better business in that it uses free market forces, rather than government, to encourage more sustainable practices.



---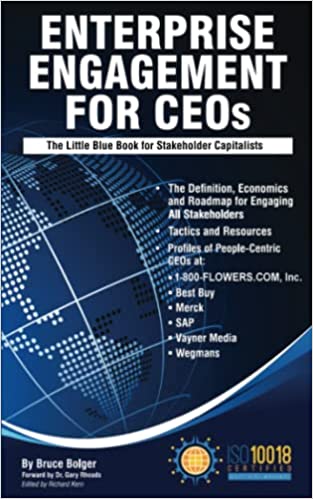 Profit From the "S" of Environmental, Social, Governance (ESG)
Through education, media, business development, advisory services, and outreach, the
Enterprise Engagement Alliance
supports boards, business analysts, the C-suite, management in finance, marketing, sales, human resources and operations, etc., educators, students and engagement solution providers seeking a competitive advantage by implementing a strategic and systematic approach to stakeholder engagement across the enterprise.
Click here
for details on all EEA and RRN media services.
1. Professional Education on Stakeholder Management and Total Rewards
Become part of the EEA as an individual, corporation, or solution provider to gain access to valuable learning, thought leadership, and marketing resources.
The only education and certification program focusing on Stakeholder Engagement and Human Capital metrics and reporting, featuring seven members-only training videos that provide preparation for certification in Enterprise Engagement.
EEA books: Paid EEA participants receive Enterprise Engagement for CEOs: The Little Blue Book for People-Centric Capitalists, a quick implementation guide for CEOs; Enterprise Engagement: The Roadmap 5th Edition implementation guide; a comprehensive textbook for practitioners, academics, and students, plus four books on theory and implementation from leaders in Stakeholder Management, Finance, Human Capital Management, and Culture.
2. Media
3. Fully Integrated Business Development for Engagement and Total Rewards
Strategic
Business Development
for
Stakeholder Management
and
Total Rewards
solution providers, including Integrated blog, social media, and e-newsletter campaigns managed by content marketing experts.
4. Advisory Services for Organizations
Stakeholder Management Business Plans
;
Human Capital Management, Metrics, and Reporting
for organizations, including ISO human capital certifications, and services for solution providers.
5. Outreach in the US and Around the World on Stakeholder Management and Total Rewards
The EEA promotes a strategic approach to people management and total rewards through its e-newsletters, web sites, and social media reaching 20,000 professionals a month and through other activities, such as: