New Surveys: Stakeholder Capitalism Is Top 2023 Priority; Americans Have Low Levels of Trust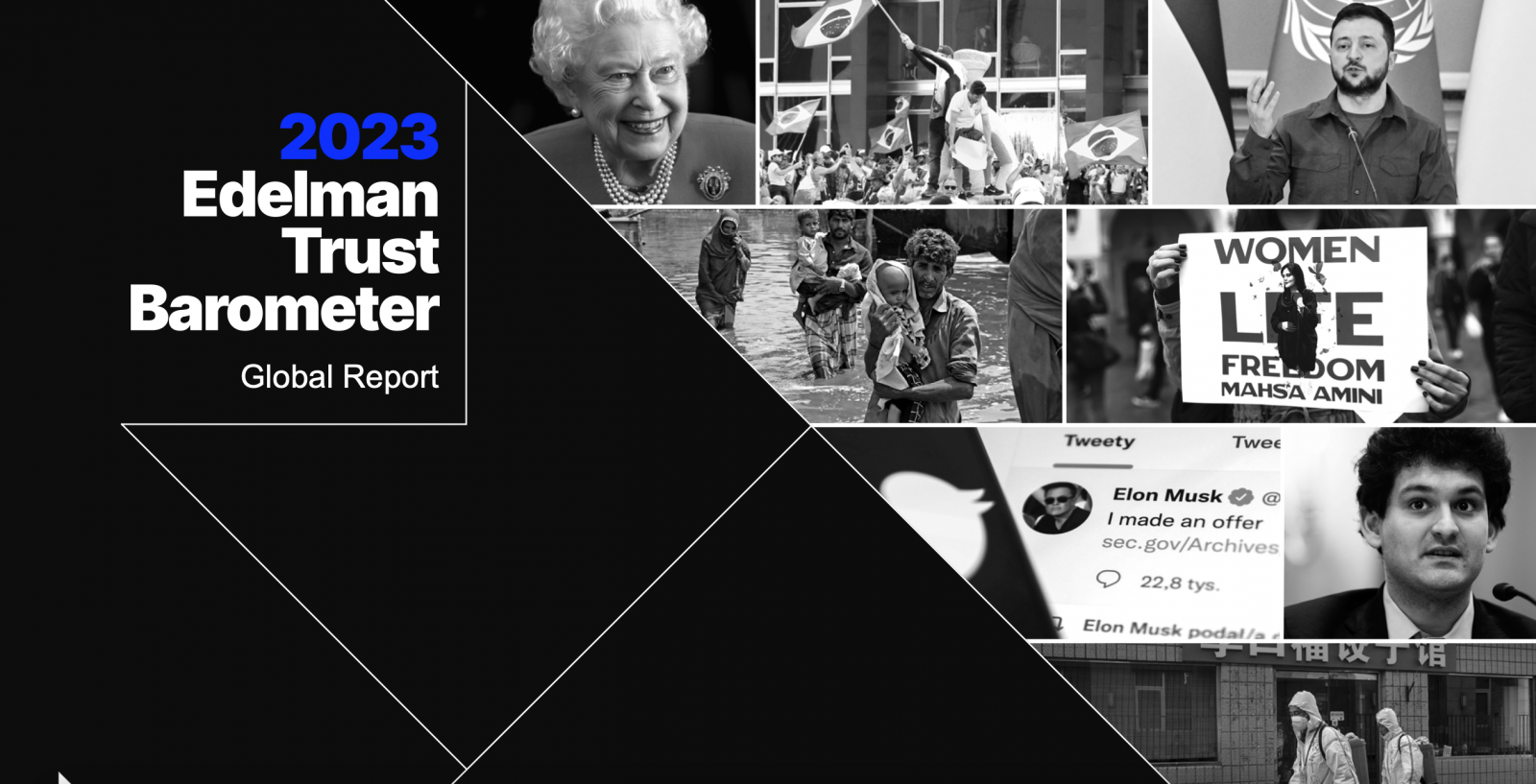 As the world's business and political leaders convene in Davos, Switz., for the annual World Economic Forum conference, two separate surveys find that Stakeholder Capitalism will be a top business priority in 2023 and that large numbers of people worldwide make purchasing or job decisions based on the values of organizations.

Sixty-five percent of corporate communications officers (CCOs) believe that Stakeholder Capitalism is the top business priority for 2023, according to a survey released in conjunction with the Davos Conference of members of the Page Society, which finds that 42% believe economic uncertainty is the biggest risk. In the meantime, Edelman's Annual Trust Barometer of over 30,000 people worldwide finds that US citizens have generally low levels of trust in institutions, with 55% in the US saying they have a trust in business and 42% in government. World citizens have greater aggregate trust in business, at 62%, versus 59% in government, 51% in non-governmental organizations, and 50% in the media. As in past years, people have greater trust in their own CEOs at 64% globally, versus CEOs generally (48%).

The Page Society defines Stakeholder Capitalism as "[The] ability to be a leader on sustainability and ESG (Environmental, Social, Government) matters in mitigating political and social risk," [as] one CCO wrote. Others note the opportunity for their enterprises to provide values-based leadership on societal and geopolitical issues." According to a Page Society blog post announcing the survey, "The second-ranked risk was employee issues, mentioned by 32%, and an equal percentage listed employees and culture as an area of opportunity. Attracting and retaining top talent is critical in a market where there are nearly two jobs for every applicant. The pandemic has irrevocably changed the work experience and, along with it, employees' expectations of where, how, and when they do their job. CCOs are leaders on corporate culture and employee engagement and are now increasingly focused on 'employer brand' as an expression of the differentiated experience of working for their company."

According to the Edelman survey, "While trust in business is on the rise, so are expectations. Roughly half of respondents say business is not doing enough to address climate change and economic inequality. And 69% of workers say a company's social impact is a 'strong expectation' for them when considering a job, while 63% of consumers say they will 'buy or advocate for brands based on my beliefs and values.'"

About two-thirds of respondents say they buy or advocate for brands based on their belief and values, and "69% say that having a societal impact is a strong expectation or deal breaker when considering a job."

Of the respondents, 89% expect CEOs to take a public stance on treatment of employees; 82% on climate change; 80% on discrimination; 77% on the wealth gap; 72% on immigration. On the other hand, only 48% believe that business can avoid being political when it addresses contentious societal issues.

Subscribe to ESM's weekly newsletter.