ESM Library: The Go-to Source for Stakeholder Management Resources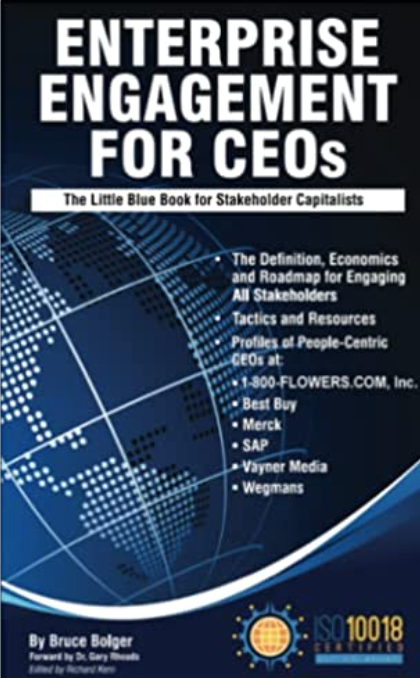 Organizations or professionals seeking to understand how a stakeholder approach to management can enhance performance and experiences across the enterprise can draw from a complete library of free or lost-cost information resources to begin your journies.

Enterprise Engagement Alliance Resources
Other Resources

How knowledgeable are your boards, the people in charge of engaging your key stakeholders, or the people in charge of managing disclosures or analyzing the disclosures of companies in the "S" of ESG (Environmental, Social, Governance)? In addition to its paid curriculum program, the Enterprise Engagement Alliance at TheEEA.org offers perhaps the world's most comprehensive library of articles and how-to information on the history, economics, and implementation process of a stakeholder approach to management, increasingly known as Stakeholder Capitalism.

For information on joining the EEA curriculum program for professionals or organizations, click here. For research and resources on all aspects of Total Rewards from RRN at RewardsRecognitionNetwork.com, click here.


Enterprise Engagement Alliance Resources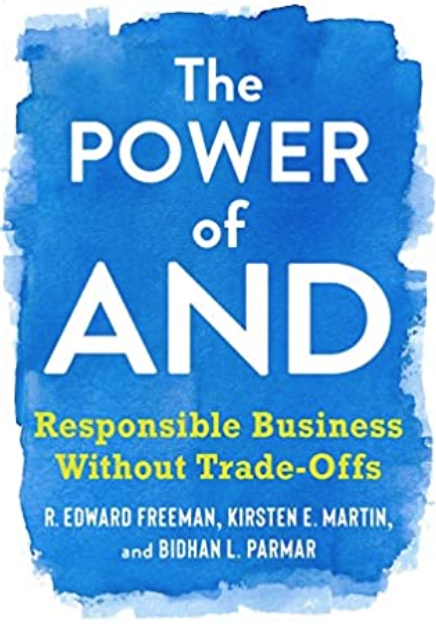 Free education. For those not ready to commit to the full Enterprise Engagement Alliance professional or organization stakeholder management curriculum, anyone can access two EEA YouTube channel introductory training sessions as well as nearly 40 how-to programs at no cost on the EEA YouTube channel. A free syllabus is available to educators, as well as a free academic membership providing access to all training materials except the hard-cover books.

Books. The following books that come with the EEA curriculum training membership can be purchased directly online.

Power of And–Responsible Business Without Tradeoffs, by Edward Freeman, Professor, Darden School of Business at the University of Virginia, a founder of the field on the application of its principles.

Enterprise Engagement for CEOs and Enterprise Engagement: The Roadmap, by Bruce Bolger, Founder of the Enterprise Engagement Alliance, focusing on the practical implementation for CEOs and front-line management.

Grow the Pie, How Great Companies Deliver Both Purpose and Profit, by Alex Edmans, Professor, London Business School, highlighting the financial and business case for Stakeholder Capitalism.

Building Corporate Soul: Powering Culture & Success with the Soul System, by Ralph Specht, Co-Founder, Spark44, an international ad agency, on how to implement a systematic approach to culture.

Humanizing Human Capital: Invest in Your People for Optimal Business Results, by Dr. Solange Charas, Adjunct Professor on Human Capital Management at three universities; Stela Lupushor, CEO, Chief Reframer, Reframe.Work Inc. on human capital management, reporting, and the links to financial reporting.

Other Resources

Each of these sections provides multiple links to EEA or third-party resources.

Stakeholder Capitalism includes links to multiple independent research reports and EEA YouTube shows covering all aspects of the field and the "S" of ESG.

Research on Financial and Other Impact of Stakeholder Capitalism and Human Capital Reporting provides links to multiple independent research studies related to the impact of stakeholder engagement on financial results.

Human Capital Management and Reporting provides links to organizations, research, and resources related to all aspects of reporting.

Information About Investors and Economic Pressures includes articles that address investor perspectives on Stakeholder Capialism and ESG.

Human Capital Management Tools provides links to human capital calculators and other free tools.

ISO Guidelines and Standards provides links to articles about various human-capital standards from ISO, the International Organization for Standardization.

Enterprise Engagement includes links to how-to and other articles related to an enterprise approach to stakeholder engagement.

Tactical Implementation provides links to free and other information on how specifically to implement stakeholder management.

Stakeholder Capitalism and Human Capital Think Tanks and Advocacy Groups provides a list of links to organizations involved in one way or another with the Stakeholder Capitalism movement.

For More Information
Bruce Bolger, Founder
Enterprise Engagement Alliance
Bolger@TheEEA.org
914-591-7600, ext. 230

Subscribe to ESM's weekly newsletter.