Wall Street Journal First Big US Media Firm to Cover the EU CSRD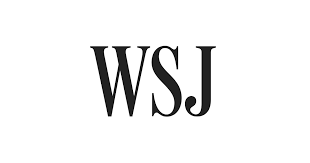 Until the Wall Street Journal broke the news on April 5, 2023, readers of the general business media would have had no idea that the European Union has enacted a stakeholder management disclosure law that will require many organizations to disclose information on turnover, pay policies, discrimination, safety, and more that most would prefer to keep private. Here's an overview of what the Wall Street Journal report and a summary of what the leading legal and advisory firms are telling their clients.


By Bruce Bolger

Skadden
Wachtell, Lipton, Rosen & Katz
Latham and Watkins
Gibson Dunn
KPMG
White & Case
Ropes & Gray
One Trust
SGS
Deloitte
BDO
EY

Legal and advisory firms are sounding the alarm: the Europe Union Corporate Sustainability Directive will have a broad reach into the US and into businesses around the world. In one way or another, it affects almost any company that does business in the European Union or with a company based there, since these companies are accountable for the actions of their distribution and supply chain partners as well.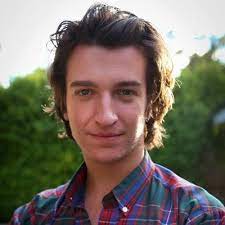 Now, a leading US business publication has joined the chorus. WSJ journalist Dieter Holger scoops the major US business media on this news in a "WSJ news exclusive" in the April 5 edition of WSJ Pro Sustainable Business. "Thousands of American, Canadian, and British companies will have to step up their sustainability reporting under European Union rules set to take effect starting in the next few years, in a regulatory effort to boost visibility on everything from companies' greenhouse-gas emissions to gender pay differences." (Note, ESM first published the story on Dec. 12, 2022, based on a report in the Harvard Law School Forum on Corporate Governance. See ESM: New EU ESG Rules Likely to Affect Many US Companies).

Holger writes, "The Corporate Sustainability Reporting Directive, or CSRD, will likely require at least 10,000 companies outside the EU to make and independently verify a number of sustainability disclosures, and about a third of those are in the US, according to estimates by financial data firm Refinitiv provided to The Wall Street Journal." This would amount to about 3,000 US companies, many of them multi-nationals.

He reports that the rules may be delayed or modified in a recent bid by the European Union President Ursula von Der Leyen to reduce reporting burdens, but that "the draft includes 82 annual disclosure requirements, each of which can involve separate metrics and explanations. The rules include disclosures on greenhouse-gas emissions and plans aligned with the 2015 Paris agreement to reduce those emissions, as well as things like pollution entering waterways and gender pay differences. Depending on industry-specific standards that are still being developed, companies will have to report different types of data. Companies will also need to have a third party audit their data." Click here for complete details on the law and recommended strategies from the Enterprise Engagement Alliance, based on whether an organization views the reporting as an opportunity or a compliance obligation. The reporting framework aligns with the principles of Stakeholder Capitalism by emphasizing the need to establish a clear organizational purpose, goals, and objectives, and a strategic and systematic approach to people management across the enterprise.

The article informs WSJ readers that "the European requirements will likely be more demanding than frameworks being developed by the US Securities and Exchange Commission and the International Sustainability Standards Board. Unlike those two sets of standards, the latest EU draft requires companies to include information important from a sustainability perspective, even if it is financially immaterial. Foreign companies with EU listings will need to start reporting these disclosures in 2025 if they have more than 500 employees in the EU."

The Wall Street Journal article reports that "administrative costs to report can range from 0.004% to 0.008% of a company's yearly revenue, depending on its industry and what information it considers relevant to their investors and other public groups such as unions, according to EFRAG, formerly known as the European Financial Reporting Advisory Group, which prepared the draft standards."

Holger reports that "related yearly auditing costs for 'limited assurance' can range from 0.013% to 0.026% of revenue, EFRAG said. Under limited assurance, auditors gather less information to validate companies' financial reporting than they would for a full audit, a level known as reasonable assurance. The EU rules call for limited-assurance audits to start, with a goal of eventually moving to reasonable assurance."

Editors' note on costs. The company One Trust below estimates that it will cost large companies up to 200 million euro in the first year and 140 million euro for following years, with average recurring administrative costs at 82,000 euro per year, of which about 40% can be attributed to legal costs. It estimates that large companies will pay an estimated 100,000 euro for assurance services (a preliminary audit) on average, while smaller companies will pay between 28,000 and 42,000 euro on average." As the only organization that has actually, with its affiliates created and audited human capital reports aligned with the new EU CRSD law, the EEA will be issuing its own estimates based on actual practices at medium-size to large multi-nationals.

As one of the first companies involved with the creation and audits of ISO (International Organization for Standardization) conforming Corporate Sustainability Reports and audits of ISO 30414 human capital reporting and ISO 10018 people engagement standards, the Enterprise Engagement Alliance has produced a comprehensive guide to the new EU CSRD. It includes a step-by-step guide on how to benefit from the standard by creating an effective Corporate Sustainability management and reporting strategy that can be used to engage all of an organization's stakeholders. See ESM: Executive Brief: How to Create a World Class Corporate Sustainability Report for Your Organization.

Below are highlights of different aspects of the new law provided by some of leading law and management consulting firms in the US with their verbatim insights and recommendations.

Skadden
Q&A: The EU Corporate Sustainability Reporting Directive: To Whom Does It Apply and What Should EU and Non-EU Companies Consider

"Under the CSRD, a company will need to include in a dedicated section of its management report the information necessary to understand the company's impacts on sustainability matters as well as how sustainability matters affect the company's own development, performance, and position. This reflects the 'double materiality' principle emphasized during the development of the CSRD."

"The information that a company is required to provide under the CSRD must include information about the company's own operations and about its value chain."

"However, the EC has acknowledged the likely difficulties of gathering this data, so for the first three years of the application of the CSRD, regulators will implement this requirement on more of a comply or explain basis. Where a company cannot provide the information, the company should explain the efforts it has made to obtain the information, state the reasons why the information could not be provided and note how the company intends to obtain this information in the future."

"Companies, whether or not they have subsidiaries incorporated in the EU, should review the CSRD and seek legal advice on whether the directive will apply to them and, if so, when they will need to begin reporting. Given the potential reach of the new rules, companies may wish to consider at what level within their corporate structure they should report internally."

Wachtell, Lipton, Rosen & Katz
Corporate Governance Update: ESG in 2023: Politics and Polemics

"ESG is poised to become a major element of nonfinancial reporting at the very moment that it is becoming highly controversial and politicized. New European Union rules regarding mandatory ESG reporting will affect public and private US companies that meet certain EU-presence thresholds or—significantly—are part of the value chain of an entity that is required to make the mandatory disclosures. This development represents a significant departure from past practices and will reach much farther than many companies may have anticipated. In the US, the Securities and Exchange Commission (SEC) is on the verge of adopting climate-related disclosure rules, possibly heralding the start of increasingly onerous ESG reporting obligations. These regulatory developments are supported by many, though not all, institutional investors, and the extent of such support going forward is likely to influence the future direction of ESG disclosure."

"Like it or not, however, executives and investors will have to contend with ESG controversies and disclosure obligations for the foreseeable future while staying focused on their strategic priorities. Proactive board oversight—of both ESG disclosure practices and ESG-related controversies—will be essential to managing companies' reputational risk strategy around ESG."

"The CSRD represents a far-reaching and fundamental change to the reporting landscape and is certain to affect a large number of US enterprises."

Latham and Watkins
The EU Corporate Sustainability Reporting Directive — How Companies Need to Prepare

"While companies will not be subject to specific reporting requirements under the CSRD until at least 2024, the significant impact on ESG reporting for companies means that companies should identify the extent to which they will be subject to CSRD reporting well in advance of reporting requirements entering into effect. If they are subject to the CSRD, such companies will need to significantly build the processes, procedures and add internal controls, and develop the resources to manage their obligations."

Gibson Dunn
European Union's Corporate Sustainability Reporting Directive — What Non-EU Companies with Operations in the EU Need to Know

"While still subject to further implementation, the CSRD will also have important implications for non-EU groups with significant EU operations, as it will impose substantive and expanded disclosure requirements on those groups, with a resulting increase in costs. It will also likely lead to increased regulatory complexity and compliance risks."

"The CSRD will require reporting of forward-looking, retrospective, qualitative and quantitative information necessary to understand an undertaking's impacts on sustainability matters and, from the 'opposite' lens, the information necessary to understand how sustainability matters affect an undertaking's development, performance, and position (i.e., 'double materiality' reporting). The principle of double materiality requires that entities look inward to evaluate how sustainability issues affect the entity and look outward to understand how the entity impacts people and the environment."

"Audit Assurance: To help prevent greenwashing, the CSRD will also introduce a general EU-wide audit assurance requirement for reported sustainability information. Previously, under the NFRD, audit assurance was optional. Under the CSRD, the Commission must adopt legislation to provide for a 'limited assurance' requirement by Oct. 1, 2026, and subsequently adopt further legislation to provide for a higher reasonable assurance' requirement by Oct. 1, 2028."

"The reporting obligations arising from the CSRD are significant compared to the NFRD. In addition, the CSRD's scope is much broader given the breadth and relative sizes of many US., UK and non-EU entities with significant operations in various EU jurisdictions. As a result, the CSRD may lead to a marked increase in additional substantive disclosures (and increased costs), including multiple subsidiary-level reporting obligations, and the associated risks of divergent reporting."

KPMG
EU Corporate Sustainability Reporting Directive

"The CSRD will amend the existing Non-Financial Reporting Directive (NFRD) and will substantially increase reporting requirements on the companies falling within its scope in its efforts to expand the sustainability information for users."

"The proposed directive will also entail a dramatic increase in the number of companies subject to the EU sustainability reporting requirements. The NFRD that is currently in place for reporting on sustainability information, covers approximately 11,700 companies and groups across the EU. The CSRD is expected to increase the number of firms subject to EU sustainability reporting requirements to approximately 49,000."

"Early compliance with CSRD also offers many other advantages: new insights arise when companies get a grip on the non-financial indicators relating to corporate activities. For example, new opportunities for cost savings (including energy reduction) and innovations in the production process."

"In line with the proposed tightening up of climate ambitions, the EU will introduce more stringent legislation on ESG over the coming years, affecting both large companies and SMEs (small- to medium-size enterprises.) Early anticipation of how this affects your own corporate activities and drawing up strategic plans to reduce any negative impact will ensure that your company is more agile and future-proof to face these challenges. Actively focusing on ESG provides you with a competitive advantage over companies that have no reporting obligation yet."

"Developing the right ESG reporting is a serious challenge for many organizations. The amount of ESG metrics is vast and varies by industry, company size and complexity."

White & Case
Corporate Sustainability Reporting: New EU rules for large companies and listed SMEs

"It is estimated that more than 50,000 companies will be covered by the new CSRD obligations, a significant increase from the 11,700 companies covered by the existing Non-Financial Reporting Directive."

"In order to minimize disruption for undertakings that already report sustainability information, the ESRS will take account of existing standards and frameworks for sustainability reporting and accounting. In particular, technical discussions are ongoing between the European Commission, EFRAG and the International Sustainability Standards Board (ISSB) with the aim of achieving as much commonality and harmonization as possible between the European framework and the anticipated global standards of the ISSB."

"Non-EU parent companies subject to the CSRD will be permitted to report on sustainability matters using 'equivalent standards' to those set out under the CSRD. Guidelines as to which standards will be deemed 'equivalent' for this purpose will be developed by the commission."

Ropes & Gray
EU Corporate Sustainability Reporting Directive Signed into Law – Implications and Near-term Compliance Steps for US-based Multinationals

"Non-EU undertakings with a substantial EU turnover. The CSRD also will require sustainability information for the consolidated group of non-EU companies with a substantial EU turnover. The stated policy rationales for this sweeping reporting requirement are: 1) that third-country undertakings that have significant activity in the EU should also be required to provide sustainability information, especially on their impacts on social and environmental matters, in order to ensure that these undertakings are accountable for their impacts on people and the environment, and 2) to ensure a level playing field for companies operating in the EU internal market."

"A non-EU undertaking will be captured by the CSRD if it meets the following two threshold requirements: Over 150 million euro in EU annual turnover for the trailing two financial years; and at least one subsidiary that is a large undertaking (or listed entity that is not a micro undertaking) or EU branch that generated net turnover of more than 40 million euro in the prior financial year. This reporting trigger will bring into scope a large number of US-based multinationals with significant EU operations. As noted above, this trigger will require information for the non-EU undertaking's consolidated group, not just its EU operations."

One Trust
Ultimate Guide to the EU CSRD ESG Regulation for Businesses

"Most large businesses today publish ESG sustainability reports. But one of the challenges with voluntary ESG reporting is lack of consistency in the information shared. Businesses can choose which ESG reporting framework to use and what to disclose (or not)....The European Parliament approved one of the most important new ESG disclosure rules to date: the Corporate Sustainability Reporting Directive (CSRD). Companies that are affected by the EU CSRD ESG regulation will need to provide detailed reports on their operations, as well as their environmental, social, and governance (ESG) impacts so that stakeholders an make apples to apples comparisons."

"The purpose of the EU CSRD is to improve transparency and accountability around corporate ESG performance. This will help investors and other stakeholders have a better understanding of how these companies are addressing ESG issues, so they can make more informed decisions. The CSRD also seeks to accelerate integration of ESG considerations into corporate business practices to support the transition to a more sustainable, inclusive economy."

"By requiring companies to disclose finance-grade information on their ESG performance in their annual reports, it will improve the transparency, credibility, and comparability of this data. This will help investors and other stakeholders make informed decisions about the companies they engage with, funneling more capital toward sustainable businesses and investments. It also facilitates greater corporate accountability by encouraging companies to integrate ESG considerations into their business practices."

One Trust estimates the "average total administrative costs at 200 million euros in the first year and 140 million euros for following years. Average recurring administrative costs to provide NFRD non-financial statements are 82,000 euros per year, of which about 40% can be attributed to legal costs. Large companies pay an estimated 100,000 euros for assurance services on average, while smaller companies pay between 28,000 and 42,000 euros on average."

SGS
EU Publishes Corporate Sustainability Reporting Directive (CSRD)

"Under the CSRD, small and medium enterprises (SMEs) have a delayed compliance date and micro-enterprises are excluded from complying with the directive's requirements."

"The new rules require affected companies to publicly publish available reports on their environmental impact, social and economic performance, as well as governance practices, where sustainability information is required to be reported in a clearly identifiable dedicated section of the company's management report. In addition, the CSRD requires submitted sustainability data to be audited externally to ensure that the provided data is accurate and credible. Company reporting costs are expected to reduce over the medium- to long-term as the information to be provided becomes harmonized. Non-compliance with CSRD reporting obligations may trigger civil and/or criminal enforcement action."

Deloitte
Global Reach of the EU Corporate Sustainability Reporting Directive and the Impact on US Companies

"New sustainability reporting requirements in the European Union, which will affect US-based companies with EU operations and are much broader than those proposed in the United States, are set to fundamentally change the reporting landscape."

"The CSRD will affect not only EU-based companies, but all companies with significant operations in EU jurisdictions, including US-based companies with as little as one subsidiary or branch in the European Union. Many US-based companies, including certain non-listed ones, will be subject to these European sustainability reporting requirements, whose implementation period could be more accelerated, and whose reporting and assurance provisions could be more expansive, than what the SEC's proposed rule on climate-related disclosures would require."

"The CSRD requires companies to digitally tag reported sustainability information in accordance with a digital taxonomy yet to be developed. Companies will therefore be required to prepare their financial statements and their management report in html language and to mark up the sustainability reporting to make it easier for readers of the report to find the information they are seeking."

BDO
Q&A: EU Expands ESG Reporting Requirements Through the CSRD

"Approximately 50,000 companies are expected to be subject to the new requirements, according to the European Parliament. That's a dramatic increase in scope compared to the 11,700 companies that were required to report under the NFRD, the current reporting standard."

"Some of the biggest reporting changes under the CSRD include:
Audited assurance of information provided (initial limited assurance to later be expanded to reasonable assurance).
A description of the company's materiality assessment process and the findings of the assessment.
A description of the company's business model and strategy, and how they relate to sustainability matters.
A description of the metrics and targets associated with sustainability disclosures, including the effectiveness in achieving those targets.
Oversight of the company's sustainability matters and the role of the administrative, management and supervisory bodies.
A description of sustainability-linked performance incentive schemes, including incentives offered to members of the administrative, management and supervisory bodies.
A description of the due diligence process applied to sustainability matters that impact people and the environment.
Turnover, capital expenditure and operating expenditure in accordance with the EU Taxonomy Regulation."

"Although ESRS requirements have taken into account the various existing standards as well as global baseline standards being developed under the International Sustainability Standards Board (ISSB), the CSRD goes beyond existing voluntary reporting guidance to ensure that disclosures are complete and comparable. US companies that fall within the scope of these new requirements will likely require a dedicated report to remain compliant in the EU."

EY
How the EU's New Sustainability Directive Is Becoming A Game Changer

"Audit committees will have enhanced responsibilities under the new directive. Along with monitoring the company's sustainability reporting process and submitting recommendations to ensure the integrity of the sustainability information provided by the company, they will need to:

Monitor the effectiveness of the company's internal quality control and risk management systems and its internal audit functions;
Monitor the assurance of annual and consolidated sustainability reporting;
Inform the company's administrative or supervisory body of the outcome of the assurance of sustainability reporting;
Review and monitor the independence of the assurance providers."
"In order to qualify as a micro-enterprise, a company shall remain below at least two of the following: a) have fewer than 10 employees over the financial year on average; b) a net turnover of 700,000 euros; and c) a balance sheet of 350,000 euros.

For More Information

Bruce Bolger, Founder
Enterprise Engagement Alliance
Bolger@TheEEA.org
914-591-7600, ext. 230

Subscribe to ESM's weekly newsletter.