Deloitte Survey: 70% of Companies Unprepared for EU CSRD Disclosures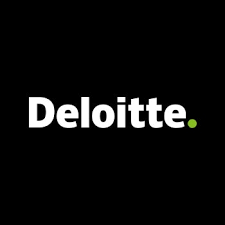 Despite stern warnings from attorneys that US organizations must begin to prepare for the comprehensive stakeholder disclosures required in the new European Union Corporate Sustainability Reporting Directive, a recent survey by Deloitte shows that most companies don't even have a formal strategy to manage ESG (Environmental, Social, Governance) issues.

The global shipping industry faces an "unprecedented challenge: Shipping braces for an ESG disclosure tsunami. Regulations requiring sustainability disclosures are piling up, and a sweeping mandate from the EU looming large just changes the whole game," warns an article in Tradewinds, a shipping trade publication. The Governance and Accountability Institute advises its members: "Are you ready for the tsunami of sustainability disclosure requirements coming this year for European Union-based publicly-traded and private companies? And for North American-headquartered companies with interests in Europe?"

In the meantime, a recent survey reported by Rochelle Toplensky in WSJ Sustainability article, "Is It Really Greenwashing to Not Yet Have a Sustainability Plan?, finds that "72% want to advance their sustainability efforts but don't know how to actually do it. And the challenges seem to be getting tougher as recent economic uncertainty means most managers are now being asked to do the same or more with less."

The survey of "nearly 1,500 executives across 17 countries and a range of industries found that nearly three quarters of executives said that most organizations in their industry would be deemed guilty of greenwashing if they were investigated thoroughly, and 59% admitted their companies were overstating their sustainability methods."

Even more startling, "Of those surveyed, it seemed most respondents thought their company's lack of a concrete plan to reach their sustainability goals would be enough to lead to allegations of greenwashing."

In conclusion, "The survey highlighted some tools to improve companies' ability to develop and deliver sustainability: having a dedicated sustainability leader, support from senior management, advanced measurement tools, and education for employees and executives. Technological innovation and operational investment were identified as the top two pathways to sustainable growth."

Subscribe to ESM's weekly newsletter.