Survey Finds Americans Just Fine With ESG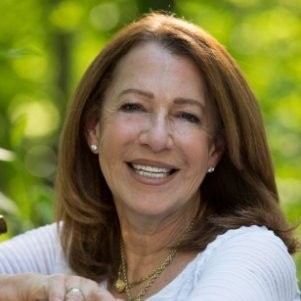 Despite the retreat of some executives and organizations from using the term ESG (environmental, social, governance) because of political pushback, this survey finds that Americans do not share the concerns.

Click here for links to information about EEA preferred engagement solution providers.

A survey of 1,000 Americans by Reputation Leaders, a global research and thought leadership consultancy, asked Americans what term they feel best describes "the approach companies take to improve business, society and the environment."

ESG and sustainability are tied for the top, at 23% each. corporate social responsibility is second, at 21%, followed by purpose (11%), corporate citizenship (8%), stakeholder capitalism (7%) and stewardship (5%).

Across demographic groups, ESG and sustainability are the favored terms among men, while women prefer "corporate social responsibility," a phrase the group says connotes a sense of obligation. ESG is also the top choice for younger audiences, particularly those aged 25 to 34, while consumers aged 55 to 64 prefer the term "sustainability." There are regional differences, as well. People living in the Northeast prefer sustainability, while their Southern and Midwestern counterparts prefer ESG.

Reputation Leaders also analyzed the tone of media coverage related to Americans' top three terms: ESG, CSR and sustainability. CSR garnered the largest share of positive sentiment at 37%, with sustainability in second place at 32% and ESG trailing at 20%. ESG was the only term to have a significant amount (10%) of negative sentiment.

Reputation Leaders is a member of The Purpose Collaborative, which calls itself a "global group of 45-plus firms and subject matter experts in 20-plus countries with 500-plus professionals, all developing breakthrough work to help organizations accelerate their purpose, ESG, and sustainability commitments. Member capabilities include research and data analytics, employee engagement, sustainability strategy and reporting, digital marketing, creative programming and storytelling, and video production."

Recommendations from the study, according to Carol Cone, CEO of Carol Cone ON PURPOSE, a member of the Purpose Collaborative, include:


Don't worry about what you call it — stick to your organization's long-term, strategic commitments to stakeholders, society, and the environment.
Be clear about the goals of ESG. ESG is not about imposing a set of values on business. It provides a framework for companies to assess and optimize their value and impact, the report states.
Increase transparency around ESG data and metrics. This will help to ensure that investors and other stakeholders are making informed decisions.
Embrace standardized reporting frameworks. This will make it easier to compare companies' ESG performance — think: the Task Force on Climate-Related Financial Disclosures (TCFD), the Global Reporting Initiative (GRI) or the Sustainability Accounting Standards Board (SASB).
Scores of studies suggest that ESG — done right — drives sustainable competitive advantage and can accelerate organizational growth over the long-term, according to the report. An impressive 80% of investors believe that companies with strong ESG practices can generate higher returns and make for better long-term investments, according to research by Morgan Stanley.

---

Through education, media, business development, advisory services, and outreach, the Enterprise Engagement Alliance supports professionals, educators, organizations, asset managers, investors, and engagement solution providers seeking a competitive advantage by profiting from a strategic and systematic approach to stakeholder engagement across the enterprise. Click here for details on all EEA and ESM media services.

1. Professional Education on Stakeholder Management and Total Rewards
Become part of the EEA as an individual, corporation, or solution provider to gain access to valuable learning, thought leadership, and marketing resources to master stakeholder management and reporting.
The only education and certification program focusing on Stakeholder Engagement and Human Capital metrics and reporting, featuring nine members-only training videos that provide preparation for certification in Enterprise Engagement.
EEA books: Paid EEA participants receive Enterprise Engagement for CEOs: The Little Blue Book for People-Centric Capitalists, a quick implementation guide for CEOs; Enterprise Engagement: The Roadmap 5th Edition implementation guide; a comprehensive textbook for practitioners, academics, and students, plus four books on theory and implementation from leaders in Stakeholder Management, Finance, Human Capital Management, and Culture.
2. Media
3. Fully Integrated Business Development for Engagement and Total Rewards

Strategic Business Development for Stakeholder Management and Total Rewards solution providers, including Integrated blog, social media, and e-newsletter campaigns managed by content marketing experts.

4. Advisory Services for Organizations

Stakeholder Management Business Plans; Human Capital Management, Metrics, and Corporate Sustainability Reporting for organizations, including ISO human capital certifications, and services for solution providers.

5. Outreach in the US and Around the World on Stakeholder Management and Total Rewards

The EEA promotes a strategic approach to people management and total rewards through its e-newsletters, web sites, and social media reaching 20,000 professionals a month and through other activities, such as: